Whats the longest flight you did? Congrats BTW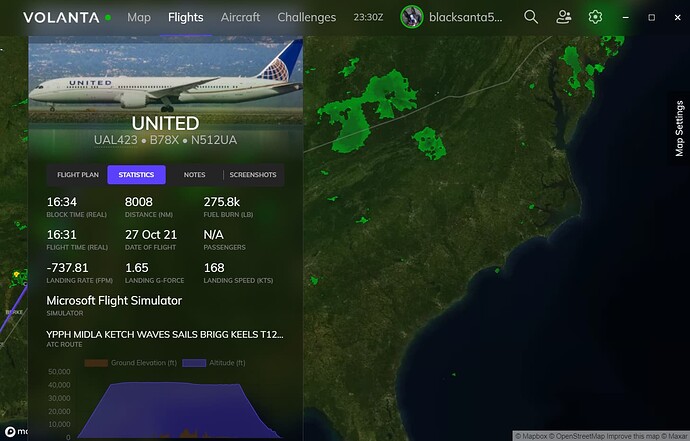 This one was tough. Dozed off a few times in the DX Racer, but I made it. Perth to Dubai. I'm working on the top 10 nonstops. I want all 10 on my books.
Nice, at least you didnt doze off during Landing.
I sometimes forget to start volanta on my flights, and I am a premium member, but I do like the app.
It's part of my routine now. Habit. I also keep it running on a laptop that I have on my desk. I'm usually watching sports or a movie on that while flying after work.
I must Learn to fly the Boeing, I fly CRJ, CJ4 and airbus…as well as plethora of GA planes…but really want to learn to fly Boeing. I mean from cold and dark, would like todo long haul gate to gate with passengers add ons I have. I like my MCE as well may help
I guess the real question is, in your 2000hrs of flying, have you ever logged the My Way achievement???
I'll be the first to admit my CRJ skills are severely lacking. I'm VERY clumsy with that airframe. I'm a whiz with anything Boeing. I'm mixing in the CRJ as I put hours on the 747 right now. I hope to be pretty solid with it in a month or so. Patience…
Nope. I haven't looked at any of the achievements for even a second. I'll check it out.
I only do GA and fly the plane 98% of the time, 400 Hours here. Great accomplishment though!
Congrats!
18h non-stop flight without a break?
No break. Nonstop. No pausing.
I'm jelly. Steam says I have over 2200hrs logged yet in the game it only says over 500.
I'll try to snag a pic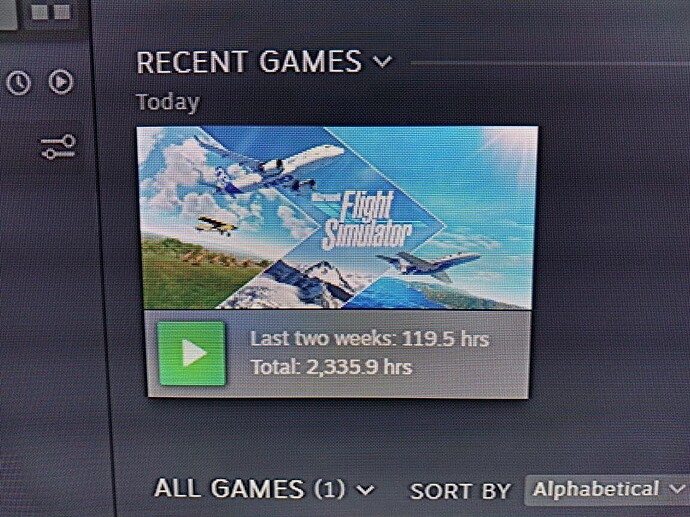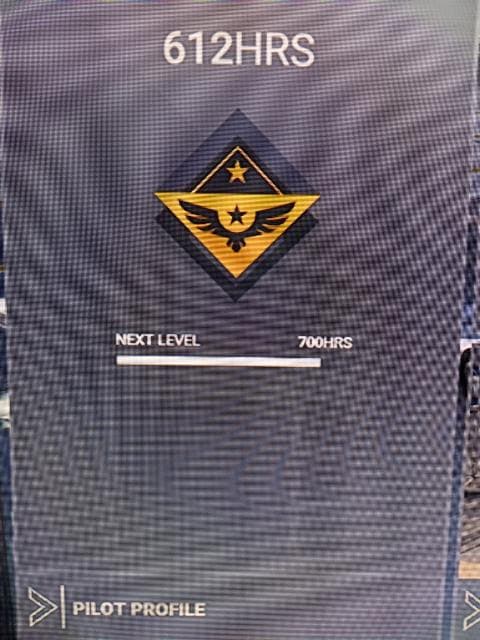 I 100% have logged more than 612hours flight time.
I wouldn't be surprised if I have uploaded more than twice that amount on my uploads alone, and what I upload on yt is only about 50% of the flying I do.
Anyways, not to take away from the OP. Congrats Op. I totally "get it" in terms of how/why you enjoy this sim so much.
Congrats!
Imagine getting the "packages out of date" message now
Nice… if only my sim actually logs the same number of hours as my actual hours that would be great too
My MSFS logged me at 900 hours.
But my STEAM logged me at 1,634 hours… I'm missing out on 700 hours of flight.
You can capture the screen( in windows) by pressing the Print screen button( Ptr Scr) on your keyboard. That saves it to the clipboard. Then open paint app and press Ctrl+V. then save the file in the format you like.