11/23/2020: TFB Would Like to Thank Microsoft & Asobo For Their Recent Kind & Generous Twitter mention Of TFB on their twitter feed, noting our unique past 'member signup event held recently'!
https://twitter.com/MSFSofficial/status/1327309187202760704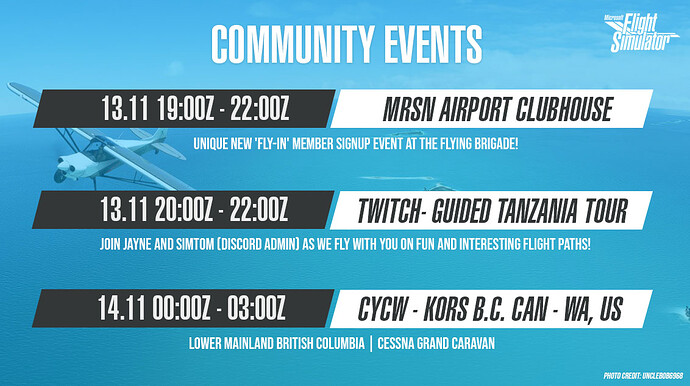 THANKS SO MUCH !
"To you in return!"
It's a honor to be supporting such great work thus far in FS2020 and a huge future is ahead for all of us…solo flyers and the MANY amazing groups out there flying either public or private(TFB) group events and pushing this sim to the edge! From all at TFB we wish you and all the great teams, 'continued good health and keep up the good work guys and keep it all coming!'
And in return for the mention, we are RE-OPENING our invite method once more for just a few days in our searches always for kind, active fliers wishing more from their sim & group events, making it now even more fun and even easier to join us in a fun way and done on your schedule without need for us!
We are always Looking for fun loving active fliers to participate & fly in our many great events and a busy fall season calendar!
To get your invite to join us at our TFB on our discord server, you can now simply do this fun fly in:
AT ANY TIME, For 3 days Only : Nov 23 - 25th/20
**-SIMPLY - FLY INTO OUR 'MRSN' AIRSTRIP & CLUBHOUSE, TAXI UP TO THE CLUBHOUSE (go slow watch the bumps both sides) and SIMPLY TAKE A SCREENSHOT OF YOU & YOUR PLANE **
**-And then simply send the screenshot to us here via a private msg or a forum post below (YOU MUST INCLUDE YOUR FS2020 SIM PROFILE/NAME in the msg or post) ie: 'TFBTommy' to get your Special Invite to our Members Group Discord Server sent back to you promptly in return!
Try us on as we have many events on-going! And we'd love to have you!**
DO NOTE OUR EVENT SCHEDULE ALSO - WE FLY IN EVENINGS WEEKDAYS & WEEKENDS MOSTLY & ALWAYS IN EASTERN STANDARD TIMEZONE (Toronto) & LOOKING FOR FRIENDLY & ACTIVE PARTICIPANTS ONLY, THNX!
It's something different and a fun new signup method offered at TFB that now can be done at any time on your schedule if wishing to try us and a member based offering of the greatest guys out there to fly and have fun with, its our only goal!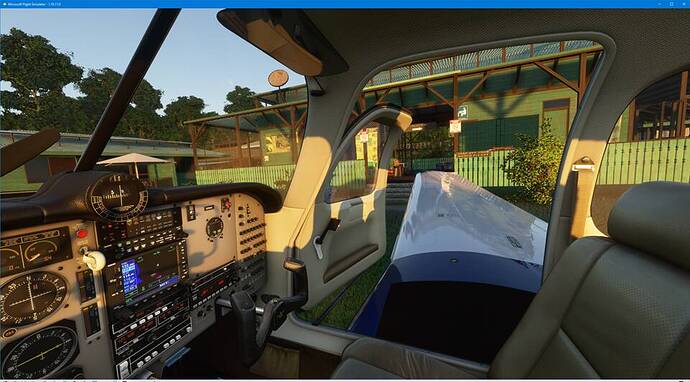 *And plz pardon the baggage at the door, we have quite a few new people coming to join TFB from all over the world this weekend to join us for our ongoing BushMaster Series & Our SkyLines Events !
So if you like: VFR flights, low and slow scenic trips, are an active flier in the sim, serious but not crazy so, have a friendly helpful attitude and enjoy same meeting many other similar, then try us out. We offer some new features not found elsewhere, and we think you will agree it's just too much fun flying in our great group, so fly in, see the clubhouse, take a shot of two(ensure it shows your nametag in sim) and send it in to get your invite!
Thanks for reading and to all that have joined us using this method so far, and finally, thanks again to all the teams at Microsoft & Asobo!
Happy Flying!