They are under showcase camera, last two views
We have made the A310-Enhanced available to PC users on the MSFS platform via the marketplace. Why is the A310-Enhanced not available on Xbox? This comes down to the fact we wanted both Series S and Series X owners to have the best possible experience on those platforms taking into account the user environment and creating a seamless product on the Xbox platform.
WTH ::
Its some kind of easter egg ? ::
It's a Photoshopped image created by forum user @Parorng. It was the winner of last week's screenshot competition, titled "40 Years of MSFS".
xD no just an edit, I found it on reddit!
Does this feature work for Xbox? I'd love to be able to use my Simbrief plans
With the MSFS servers going up and down today it's been hard to confirm if it's working or not.
both, angle of flap settings, wrong position, wrong movement, flap fairings inaccurate , many things, strobe reflections, winglet size, beacon reflection
That's all I need to know that it's "supposed" to work! Thanks!
Not VR friendly, low FPS even in exterior views. Back to PMDG.
Are all those IFE displays in the back degrading performance?
I was able to load my flight plan from SimBrief on XBSS
Seems like a great plane, unfortunately the poor performance makes it pretty much impossible to use In VR.
In locations where the Fenix gives me 50fps, the A310 has 25-30.
(5800X3D / 4090)
I'm trying to understand what you said. I think you are saying that the xbox can't handle the enhanced add-on, so it would result in a lesser experience?
I can't get the nosewheel steering to work with my joystick twisting axis, it shows in the controls options that it's assigned to nosewheel steering, and its active when I twist the handle on the axis indicator, but it only marginally moves the nose wheel when trying to steer. If I use my pedals, which are assigned to the ruddar axis, they turn the plane fine.
This is with Nose steering enabled in the EFB, with Nose Steering turned off, the pedals won't turn the plane more than a few degrees, but the joystick I have set to my Tiller still also doesn't work.
I cloned my joystick tiller profile from my 737, which works fine still. I can steer with my joystick full tiller range and pedals only give 6 degrees of steering as usual in the 737. So it looks like an issue with the A310 and some conflict where it doesn't recognize the nosewheel steering axis assigned to the joystick in control options.
Hey Inibuilds Great Job so far a bit of optimization is needed i have taken a little flight in VR so far so good the only thing are Heavy FPS Stutters at the Runway During Takeoff and bit after Takeoff and after Landing. Look at you Tube the Channel Mörderkaninchen he has the Same Problem. But i must say its the first flight on SU11 with A310 so not sure that the stutters are a A310 Problem.
It's not the gpu that's killing FPS, its the main thread and the manipulators are high but this could be another issue. I know EGLL is problematic but the A310 adds a significant load on top. I am not happy with Fenix but I am getting much more with fenix.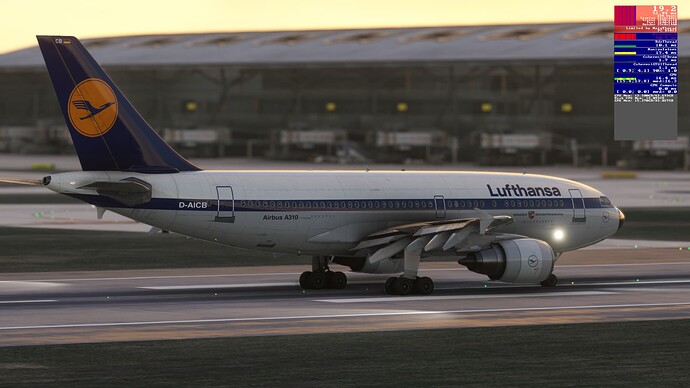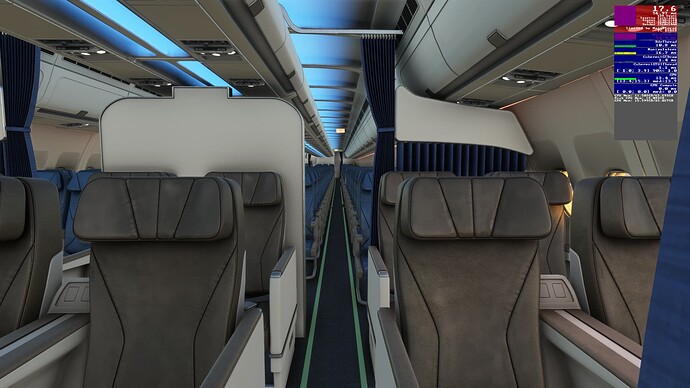 Is the total execution time as expected below for a wasm module? Or does it look too high?

P.S. BTW when the on-line services are off, trees cover EGLL from INIBUILDS. )
How do I calibrate the TCA Sidestick in the A310 EFB?
They shelved it again? When did this happen? When is it slated to come now?