Hello,
when i start a flight and select an Aircraft, then i change the weights and especially the MAC Slider. ( right top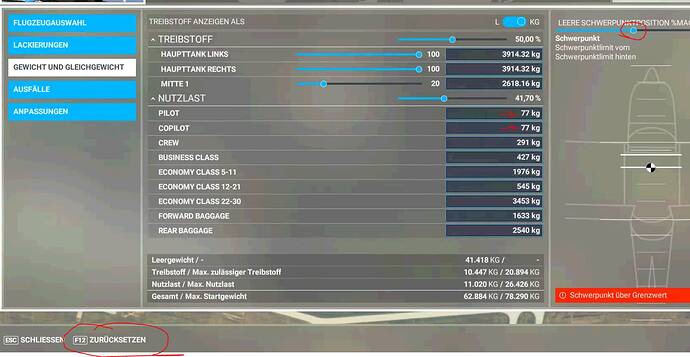 But when i press "reset" ( lower left ) or the next time i start with the same aircraft,
the Values i changed before are back to the old settings.
The question is where is this saved ?
Is there a File anywhere ?
Also, as you can see, the weight of the Pilot as example is set to 88 Kg ( 194 lbs ) in the
flight_model.cfg. Why is it in the Weight Dialog 77 Kg ??
Matthias