I think the only way you could make that animation any better was if the fuse/switch depressed slightly when being popped out, and depressed slightly as it is pushed back in again, before locking.
That is if the fuse/switch is push to release, and not pull straight out.
Quick thought about CDI/HSI indicators, do you know of they will display the correct glideslope information from the GPS during an RNAV approach ?
Hi RealMatch! Currently GS Indicator doesn't show any glide-slope during GPS/RNAV Approach. We hope Asobowill add this in a nearest future. Here is latest (SU5) GPS/RNAV Approach test video: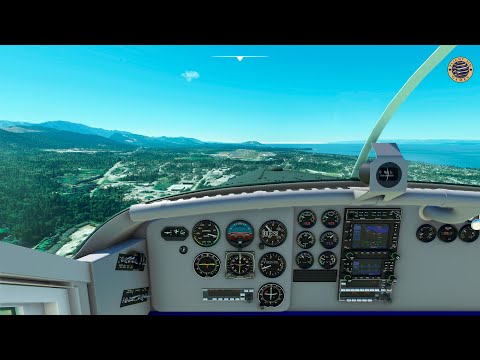 Hi Folks!
Current developing phase is not visually bright but extremely important! We have completed Custom fully functional Electrical system. Now we have to complete the last one - Safety system (Warning/Caution). We have to connect all codded events to this system to receive appropriate sounds and lights. When we finish Safety system all Avionics will be done and we will start Third development phase - Internal 3D modeling and texturing.
Best Regards,
FSG
Nice
Will there be versions available with the standard wingtips e.g. the B2-H2?
Hi PZL104! Our PC-6 project is B2/H4 variant with 3-bladed propeller and PT6A-34 Turboprop. We have made Flight and Engine dynamics as close as possible to the B2/H4 and PT6A-34. We will add only an Amphibian PC-6 version.

Thanx for the reply
Hi Alex,
Why are you modelling only the 3-bladed propeller variant ?
Here in France all the PC-6 are equipped with 4-bladed propellers.
Are you planning to make this variant in the future ?
I kinda agree, 3 blades are very much last gen and 2000's
Hi FRA7x! This is simple, we have data only for the 3-bladed prop.
We could make 4-bladed animation, but anyway when you start engine you will see the transparent Prop disk.
New Zealand in lockdown so no real world flying lucky to have MSFS2020 here is some photos of Fox Glacier NZFO Para Ops