Aussie Heart: In this event we explore Australia by flying from east to west. Commencing at Ballina on the east coast and ending up at Jandakot on the west coast.
Aircraft for this leg: MR-2
The series will cover fourteen events across Australia as follows:
Leg 1: Ballina(YBNA) to Inverell(YIVL)
Leg 2: Inverell(YIVL) to Lightning Ridge(YLRD)
Leg 3: Lightning Ridge(LRD) to Bourke(YBKE)
Leg 4: Bourke(YBKE) to Wanaaring(YWAG)
Leg 5: Wanaaring(YWAG) to Moomba(YOOM)
Leg 6: Moomba(YOOM) to Leigh Creek(YLEC)
Leg 7: Leigh Creek(YLEC) to Coober Pedy(YCBP)
Leg 8: Coober Pedy(YCBP) to Alice Springs(YBAS)
Leg 9: Alice Springs(YBAS) to Ayers Rock(YAYE)
Leg 10: Ayers Rock(YAYE) to Jameson(YJAM)
Leg 11: Jameson(YJAM) to Kalgoorlie(YCTW)
Leg 12: Kalgoolie(YCTW) to Windarling(YWDG)
Leg 13: Windarling(YWDG) to Cunderdin(YCUN)
Leg 14: Cunderdin(YCUN) to Jandakot(YPJT)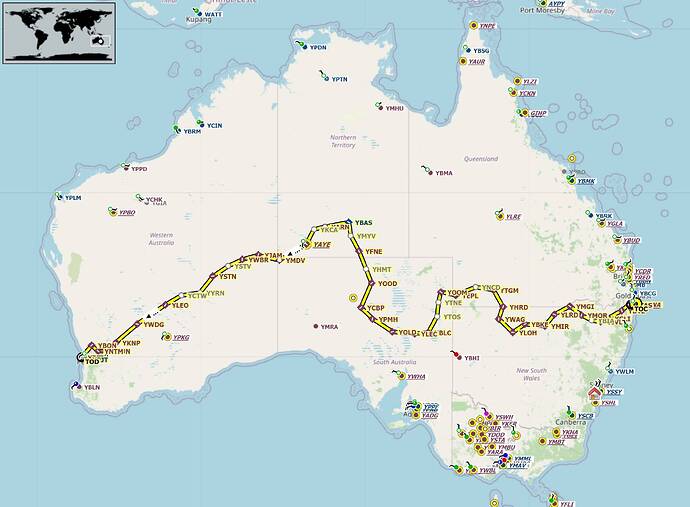 Leg 14: Cunderdin(YCUN) to Jandakot(YPJT)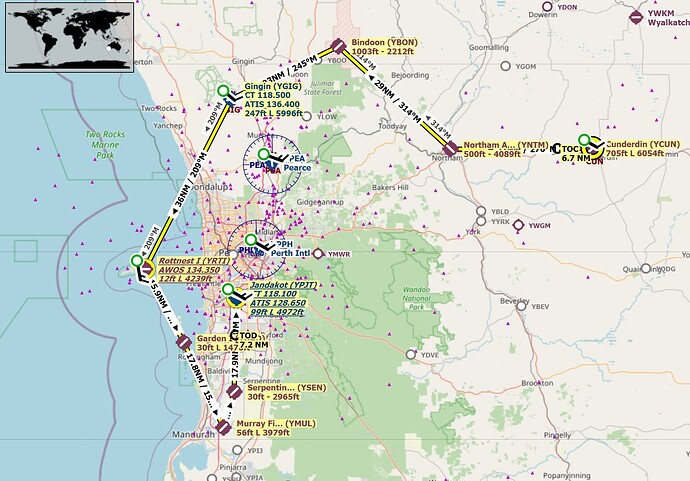 Details to follow. Hope you can join us.
PLEASE NOTE: THIS INFORMATION IS FOR FLIGHT SIMULATION USE ONLY.
Regards, Paul