The Great Australian Crawl: In this event we explore Australia by circumnavigating the continent but still getting a good feel for the terrain, vegetation and civilisation throughout this great land down under.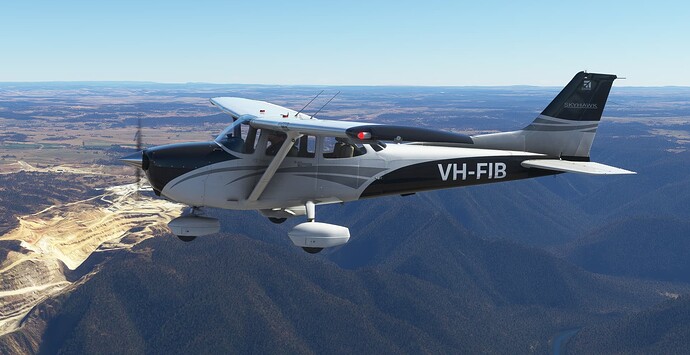 The series will cover forty events (colour coded by state) around Australia as follows: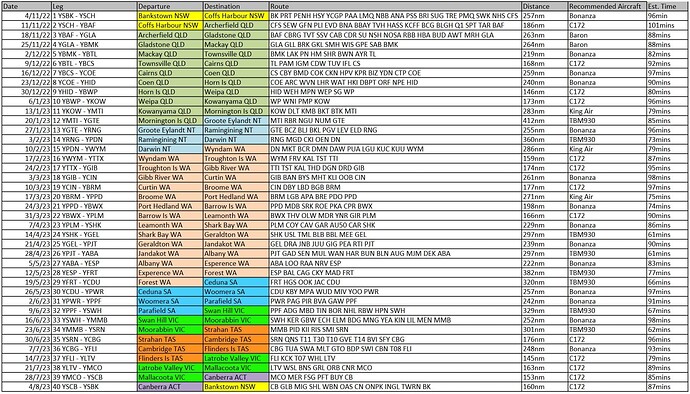 Leg 16: Wyndham(YWYM) to Troughton Is(YTTI).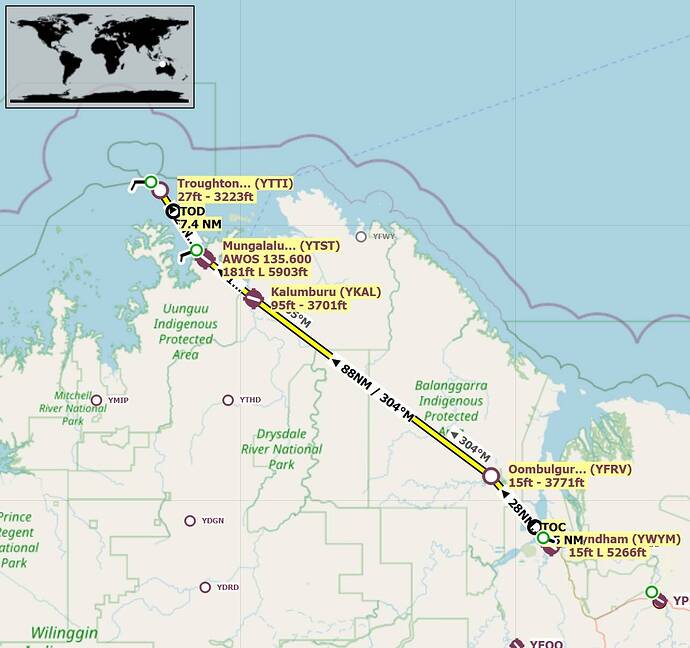 Details to follow. Hope you can join us.
PLEASE NOTE: THIS INFORMATION IS FOR FLIGHT SIMULATION USE ONLY.
Regards, Paul