KIWI TIGERS: In this event we explore the New Zealand South Island in Tiger Moths. LOW and SLOW is the aim of this adventure. The series will cover ten events around the New Zealand South Island as follows:
Event 1 Invercargill to Dunedin
Event 2 Dunedin to Timaru
Event 3 Timaru to Mt Cook
Event 4 Mt Cook to Christchurch
Event 5 Christchurch to Kaikoura
Event 6 Kaikoura to Nelson
Event 7 Nelson to Westport
Event 8 Westport to Franz Josef
Event 9 Franz Josef to Milford Sound
Event 10 Milford Sound to Invercargill
Leg 3: Timaru(NZTU) to Mt Cook(NZMC)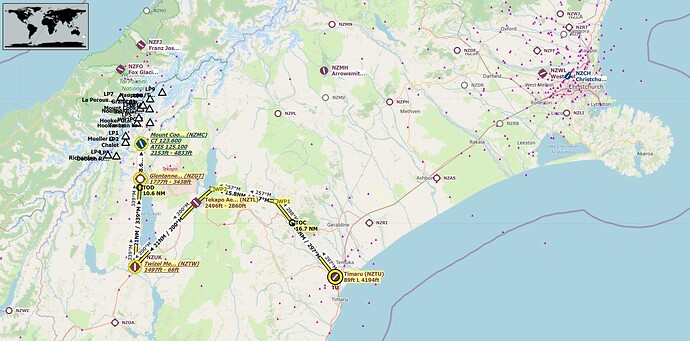 Details to follow. Hope you can join us.
PLEASE NOTE: THIS INFORMATION IS FOR FLIGHT SIMULATION USE ONLY.
Regards, Paul