Today I went to fly the G58 and it turns out that it was not there where it should be.
The other 2 from beechcraft are there but the Baron is not;
I have searched for threads about missing Barons and there is one that is closed and it was some error, apparently, of the market.
I have searched in "content manager" and it turns out that I have the g58 liveries but the g58 itself is not there. I have disabled them, as seen here;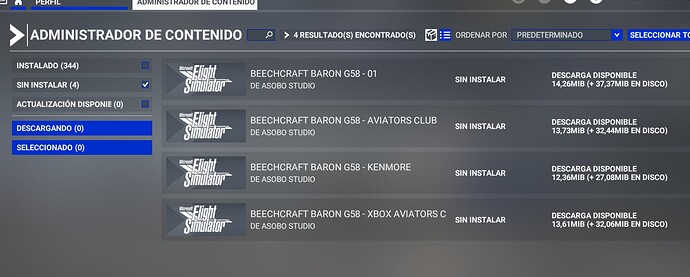 because, if I don't have the plane, why do I want the liveries?
Of course, having paid for the simulator and missing a plane, I don't find it very funny.
Has something similar happened to someone?