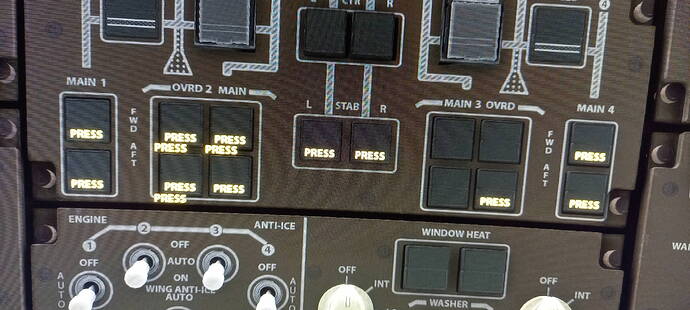 Not entirely sure if this has already been mentioned! But I just noticed an issue with the "PRESS" Annunciations on some of the pushbuttons are misplaced.
Developer mode is switched off and I am using freeware liveries from Flightsim.to for the 747.
Is there any workarounds on this or is this a bug which is awaiting a fix? Let me know. Thank you.