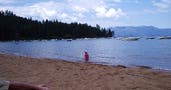 Afternoon Everyone! Welcome To The First World Tour That I Am Going To Be Hosting. Here Are All The Server & Date / Time Details!
Time : June 12th At 1:00 PM, PST
Server: West USA
Traffic & Weather: All Players, No Traffic, Live Weather
Aircraft Details & Airport Details:
Aircraft: Diamond Aircraft DA62.
Airports: KTVL (Takeoff Airport) , 73CA (Touch And Go) , O22 Columbia (Full Stop Landing) KCPU (Full Stop Landing & Ending).
Waypoints: KTVL (Airport), 73CA (Airport), O22 (Airport) KTVL (Airport).
Duration: 1 Hour To An Hour And A Half.
In Terms Of The Flight Plan, I Will Be Handing That Out Around 1 Hour Before The Flight. All Of This Information Will Be Posted In The event-text Channel In The Microsoft Flight Simulator Discord. I Hope To See You There, And Have An Amazing Day!