I'm getting this more and more since SU6. Before SU6 it would happen rarely, long into a flight or when going to a secondary destination without exiting back to the menu first.
Now it happens already after loading a flight

It tends to just stay there but I figured out that when you switch to ATIS (no sound, no text) and then back to clearance, at least the co-pilot starts talking more.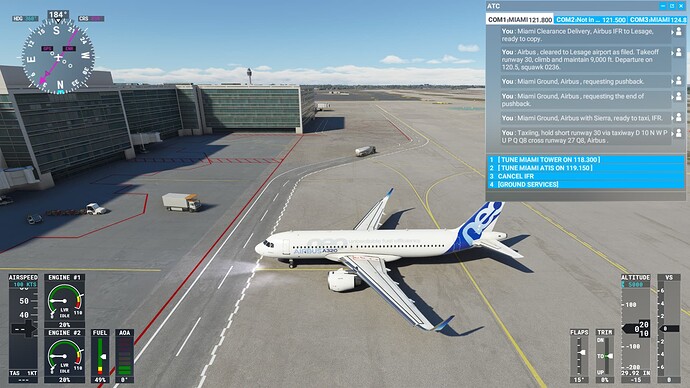 Without this 'work around' to activate the co-pilot (on ATC duties) I had to watch the ATC window for any options to pop up, like switch to new frequence or acknowledge to find out what ATC was supposed to say.
I filed another report with Zendesk, long standing bug, getting worse.