I've noticed today that the area of Buenos Aires (Argentina) and part of Uruguay has no bing satellite imagery. I really looks like some scenery tile is lost, and it shows a really basic looking scenery instead.
This was taken at Buenos Aires…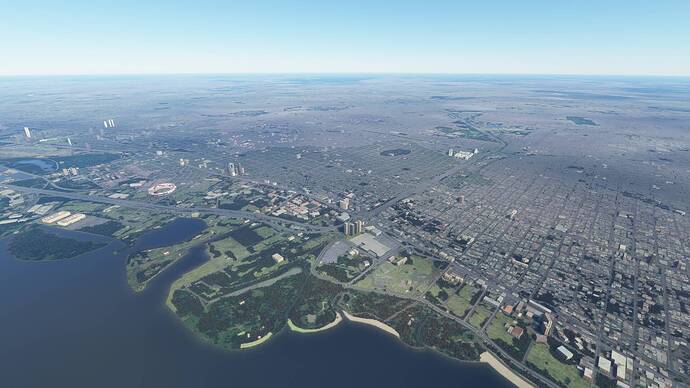 And this was near Montevideo, where this missing tile boundary meets the correct sattelite data.

Of course, all online data settings are on (bing, photogrametry, etc…). Some users on FB reported the same issue in the same region, and some stated that cleaning the Community folder or even reinstalling didn't solve the problem.
Could you please check if you have the same issue, by loading a flight at SABE (Buenos Aires)?
I hope a solution to this unfortunate problem is found soon.