Please tag your post with #pc and/or #xbox.
PC
Are you on Steam or Microsoft Store version?
Steam
Do you have any add-ons in your Community folder? If yes, please remove and retest before posting.
They were removed
Are you using Developer Mode or made changes in it?
I just used DEV mode to confirm
Brief description of the issue:
as far as I could see there was always a sparkling blue line on the terrain, especially on the slopes. I turned on DEV mode and noticed that the lines that appear are the simulator wireframes which in this example I assume have not been turned off.
Provide Screenshot(s)/video(s) of the issue encountered: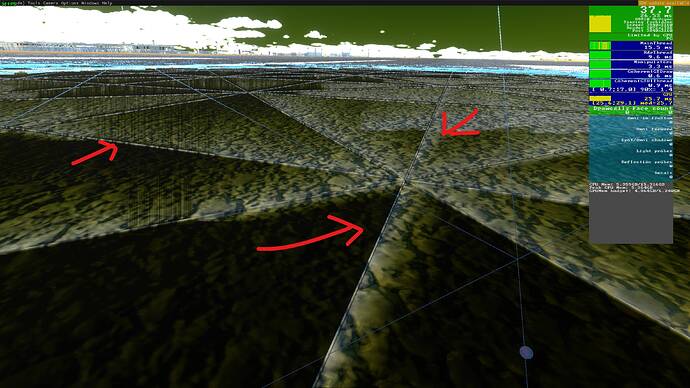 Detail steps to reproduce the issue encountered:
SBGP from DEPP runway 20. Look around at the aircraft at the threshold for takeoff. 08:00 Location time
PC specs for those who want to assist (if not entered in your profile)
Ryzen 5 3600x / RX5700XT / 16G DDR5 3200mhz / SDD
Build Version # when you first started experiencing this issue:
1.19.9.0
Are you on the Steam or Microsoft Store version?
Steam
Did you submit this to Zendesk? If so, what is your ticket #?
I didn't send it.