Well this can't be good, they can't seem to replicate the AA issue on their end or are unable to see it perhaps?
AA in the menu has been "Started" however but this is for VR… I wonder if that's fixed, will it fix the in-game AA automatically? At least that confirms there is definitely something wrong here…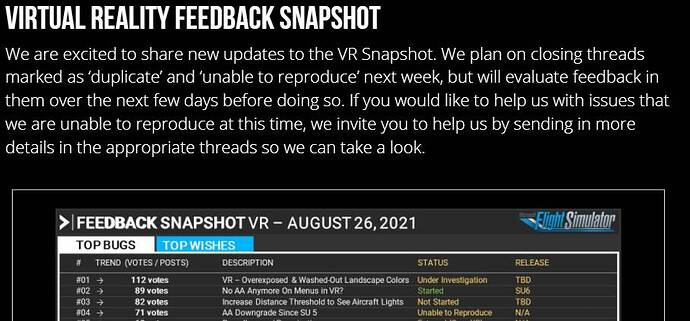 The team asks for more details, perhaps send in your screenshots of bad AA?