Bush Divers are excited to celebrate their 2nd Anniversary!
Over the last two years, Bush Divers has grown from a small group of bush flying enthusiasts to a large community with their very own custom built VA platform.
To celebrate 2 years, we are going to be holding various events throughout October 2022
Anniversary Invitational (fly-in - all welcome October 15th 1900 UTC & 16th 0200 UTC)
Sim Treasure Hunt using our custom VA platform*
Various other competitions and giveaways*
We have a variety of prizes on offer, from FSReborn's brilliant Sting S4 to any JustFlight own product of choice.
Come and join us as we celebrate 2 years as a group.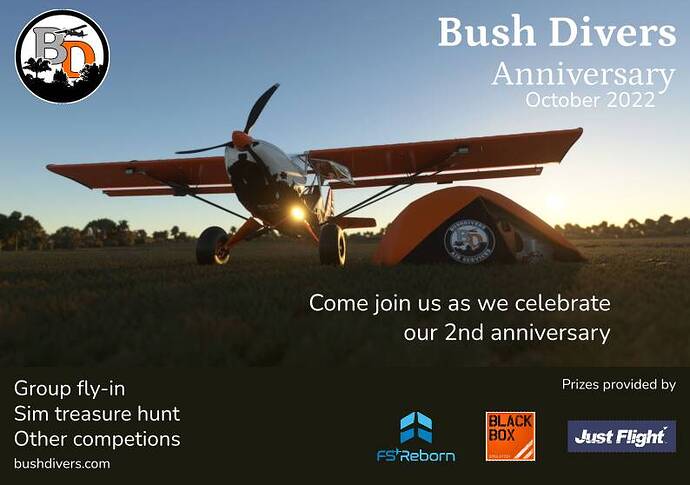 *some competitions require you to join our VA platform (free)