Friday September 15th 1900Z East U.S. Server
We'll start at Rogersburg (D69) on the Snake river along the Washington/Idaho border. Plan on cruise speeds around 110 knots with the highest points around 8,000 feet.
Along the way we'll land on quite a few fairly short grass/dirt strips, many on slopes.
To join our Discord: Bush Divers
To join: just turn up at the starting airport ( D69) in a suitable aircraft. Have MSFS multiplayer on, name tags on, and join the Discord "Friday-Flyday Event Chat" voice channel. You can load the flight plan if you like, or just follow the group.
Download this package and follow installation instructions below:
https://flightsim.to/file/1156/bush-strips-in-idaho
INSTALLATION:
Find your Community content folder.
(check here for help: Flightsim.to - Knowledge Base)
Open the zip file, and copy the folder KRON_MahoneyCreek into this folder."
I'm providing updated/improved flight plans, attached below.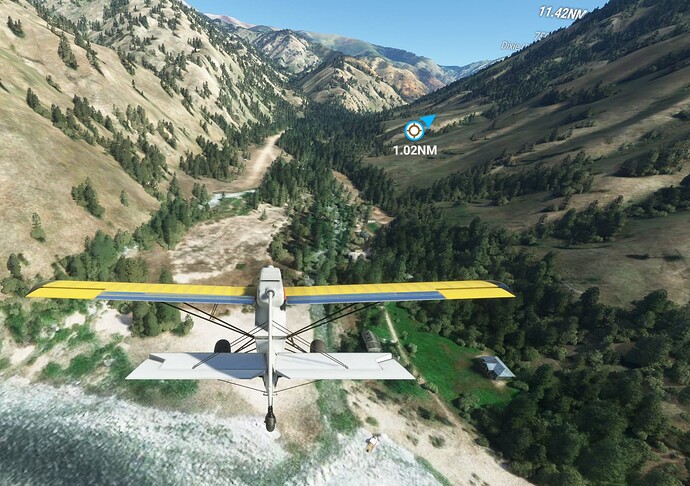 VFR Rogersburg (D69) to Marble Creek (ID8).pln (7.0 KB)
VFR Rogersburg (D69) to Marble Creek (ID8).lnmpln (4.5 KB)