Do you have any add-ons in your Community folder? If yes, please remove and retest before posting.
Not related.
Are you using Developer Mode or made changes in it?
No.
Brief description of the issue:
Patagonia bush trip not saving flights to pilot logbook.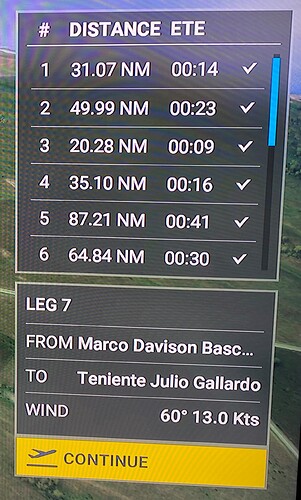 Provide Screenshot(s)/video(s) of the issue encountered: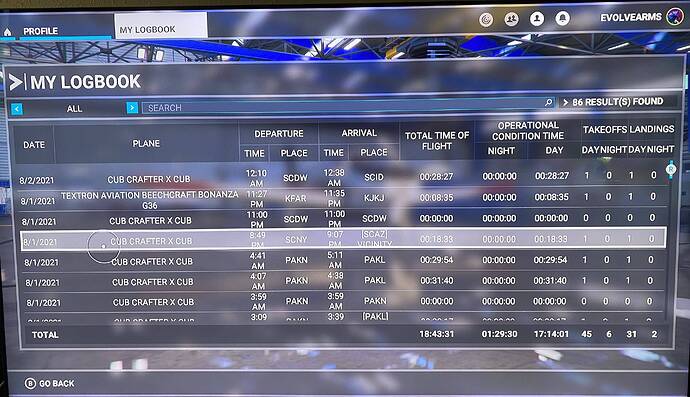 Detail steps to reproduce the issue encountered:
Flew legs 1-4 one after another. Had a CTD when trying to takeoff on leg 5. Reloaded and logbook only showed the leg 4 flight as a partial flight landing in the vicinity but I was on the runway. Flew leg 5 and checked again, nothing. Flew a normal flight from world map and it logged that flight just fine. Went back to bush trip and flew leg 6 logged in flight book. They are showing completed in bush trip menu. Also losing trip course plot after returning from either a CTD or exiting back to menu. (ETA: Leg 7 did not log as well.)
PC specs for those who want to assist (if not entered in your profile)
Xbox S
Build Version # when you first started experiencing this issue:
0.1.9
Are you on the Steam or Microsoft Store version?
Microsoft Store
Did you submit this to Zendesk? If so, what is your ticket #?
Not yet