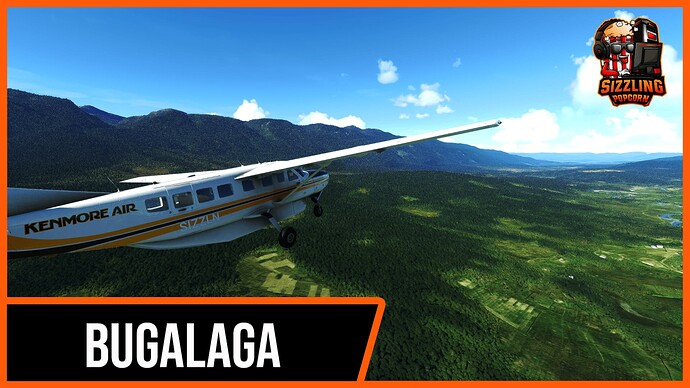 This flight will test your landing skills! We'll be stopping at several short runways in Papua on our way to Bugalaga!

Flight plan is located in the Discord

SizzlingPopcorn's MSFS Community

When: Wednesday, Dec 1 @ 7PM ET/midnight Zulu
Where:
Text Chat & Stream → 🔴Bush Trip To Bugalaga | Cessna Caravan | Multiplayer | Microsoft Flight Simulator - YouTube
Voice Chat → Event Voice Channel → SizzlingPopcorn's MSFS Community
Plane: Cessna Caravan
Duration: 2-2.5 Hours
Server: East USA
It is advised in this flight to turn off both aircraft collisions and terrain collisions. If you do crash, you can use the "slew" mode to join the pack.