Hello, Flight Sim Friends,
Hello EasternHopers and Friends, We invite you to Pick your favorite Cessna Skyhawk 172 and come and fly with us using Microsoft Flight Simulator 2020 We will take you on an epic 15 leg - 20nm 35nm+ Journey
flying to Random Airports hops all around the world.
This week's adventure will be
"Charlie's Rhine River Fun Run" hope you can join us.
"NEW" I have made a Cessna 172 with our easternhops paint liveries if you want you can try it out (if you already have the easternhops fleet pack you do not need this pack) If you have a Cessna 172 custom you can send it to me ill add it to the pack. visit Flightsim.to get a Download Here
Shout out to SkyChief aka Charlie for making this flight <<
When: Sunday, Sept 17th / 2023 11:AM EDT/1500,zulu
Where: on the MSFS2020 Multiplayer, Server - East USA
CLICK HERE to join us on Discord
Full Airport information, using our custom E-generator CLICK HERE[/b]
Download our event's Flight Plan HERE!
Need help, use our "Need Help Let's Chat" support line on our https://easternhops.com/ website home page.
GA Pilots, we have joined FSEconomy Game World come and join us to get more information, it adds to the flight sim experience
If you enjoy flying Cessna Sunday please consider supporting a vote for easternhops on https://va-list.com/ w/Thanks
Happy Landings to all, See you this Sunday
========================
Screenshots from past Cessna Sunday events
Steff EH-313

coldnebo

Danto
https://media.discordapp.net/attachments/808010099854409729/1130394062827028570/Microsoft_Flight_Simulator_2023.07.16-16.46_1.png?
width=1148&height=646width=1049&height=590
N67_22-Charlie (EH-22C)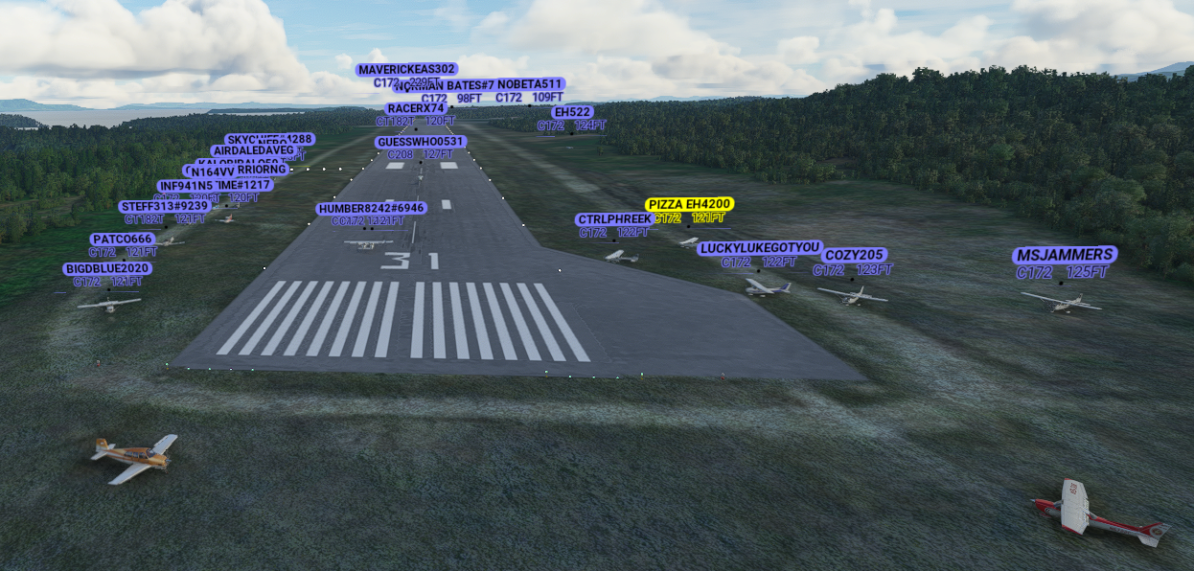 Graziello

Pilots using Event Flight Tracker Click here

If you have flown Cessna Sunday with us and have screenshots please add them so we can see them