Please tag your post with #pc and/or #xbox.
Are you on Steam or Microsoft Store version?
Steam
Do you have any add-ons in your Community folder? If yes, please remove and retest before posting.
no
Are you using Developer Mode or made changes in it?
no
Brief description of the issue:
Hi all,
I only saw one topic about this, which was closed due to inactivity.
Is Asobo aware of the fact that cockpit reflections in VR only show in the left eye, not the right?
Provide Screenshot(s)/video(s) of the issue encountered: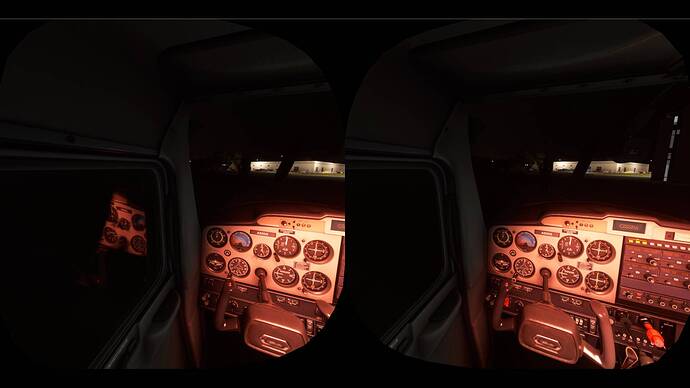 Detail steps to reproduce the issue encountered:
activate VR with cockpit reflections on
PC specs for those who want to assist (if not entered in your profile)
i9 9900k 5.0ghz, 32gb 3200mhz, RTX3090
Build Version # when you first started experiencing this issue:
su5
Did you submit this to Zendesk? If so, what is your ticket #?
129905