I've just purchased a new monitor Asus tuf VG27AQ1A and i have been experiencing alot of color banding which im trying to resolve or at least diagnose to see if it's my monitor thats the issue or in the sim as i dont remember these color issues being as highlighted as they are on my old monitor. An example of one area where i noticed it was on the world map sun glow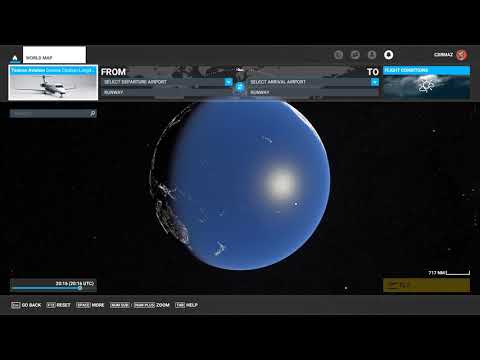 Does anyone else see the glow the same as in my video example or are you seeing no color banding aorund the glow? Would apprecaite if someone could screenshots or video of how they see the glow. Trying to work out if this is on my end or in the sim. I don't remember it being this bad before with my old monitor. Driving me nuts trying to figure this out.
Also, quick question: in regards to what Nvidia shadow play captures. Does it capture what the monitor see's or what exactly is showing in sim?
im also seeing alot of colour banding when flying thru clouds and sky even after calibrating the monitor also clouds and mist looking purple
heres an example of the purple colors in clouds you can also see the color banding in the sky. Am i over thinking this or is the purple clouds and color banding happening for anyone else?