Here's a new mod over the skyhawk g1000 & classic from asobo :
happy flying & swiming
For the C208, since Sim Update 4, the active mod is now this one:
Up-to-date info here:
FYI: The mod for the C208, mentioned above, is now also on flightsim.to:
Please come download and try out the new freeware Lockheed Martin F-22A Raptor from Top Mach Studios at flightsim.to. More than 9 months of research development work has been invested by the team to bring the community this fly-by-wire enabled high performance supersonic air dominance fighter.
Added Mario and Luigi's Kart for fun
More info at Mario Kart – FLIGHTSIM SQUADRON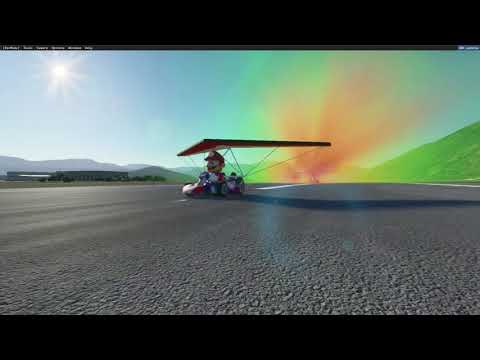 Please note that there is now a separate pinned topic that catalogues aircraft that are freeware/payware and available for MSFS.
This thread should be used for submitting new mods to existing MSFS aircraft.
New aircraft should be recommended in the following thread:
I took down my github repo for the F22 Raptor when we rebranded to Top Mach Studios. The link you have posted for my github is now broken and can be removed since you already have the correct link to flightsim.to. Thanks!
@TeamMM3 both B787-10 looking at the B787 it seems both projects have merged
The link https://github.com/lmk02/B787-XE shows the following:
@mdapol I saw some post on your side about joining effort on 787-10. It seems it did happen in this case
Porter realism mod now available in GotGravel's discord beta-files section. Discord
I downloaded a plane from flightsim.to but the plane is invisible in vr , nothing just floating in air. I tried converting planes early on with some success but not much. I remember there was an exterior and interior files, I would delete one and rename the other to the one I deleted and that worked. I can't remember for sure. This file system looks a bit different or I just don't remember how to do it. Could someone download the atr72-600 and let me know how to make it be visible in vr? If someone has a cessna 210 working that would be awesome too. I was able to convert the 210 and everything worked great but the elevator want to be partly in the down position I never could fix that, so I gave up on converting and forgot what little I learned.
Thanks in advance.