Thank you for bringing this to our attention! The background was showing up black due to an issue on our end.
It should now be resolved and readable.



Thanks for the quick response and fix!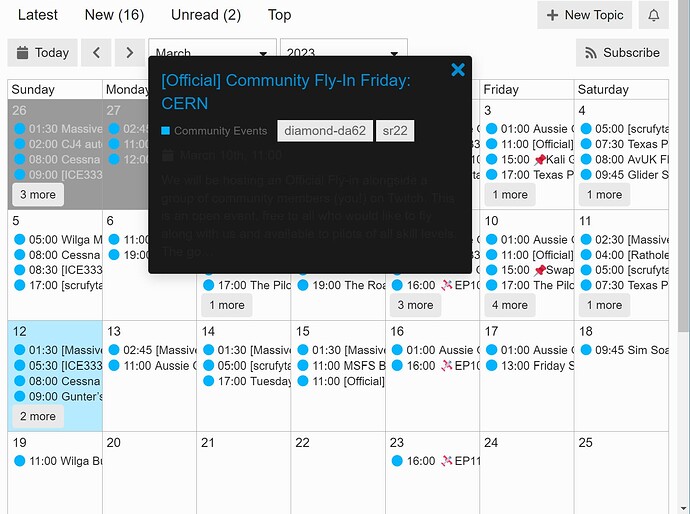 I reported the issue a few weeks ago where the calendar had a black background and black text (which was resolved), but the individual events, once clicked, still have the same issue.
Thanks!
Hi,
I will try and get someone's attention on this, but it won't be looked at until tomorrow at the earliest.
This should now also be fixed. Thank you!
If there are any other colouration issues with the calendar page, feel free to continue with this thread. Please make a new one if you happen to notice any non-calendar related colour issues with the light mode.