Hey all…
As i m getting better and better with the lovely crj i just thought… always gatwick frankfurt and munich madrid is really getting boring. I always was about doing a world tour so i spontaneously decided to do a world tour with the crj.
I started in Argentina, Patagonia at Ushuaia SAWH with my first leg to Punta Arenas, Chile. The Airport Code is SCCI.
Here is the full first leg ( speach is german )
It was a short flight just to get familiar with the weather there … but so far really really nice landscape there. I was doing the bushtrip there as well and i think the Ushuaia Airport was the ending of the bushtrip, right ?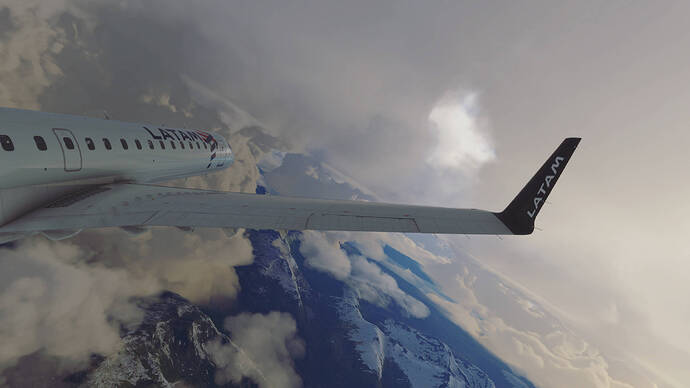 Next town will be Puerto Montt in Chile - Airport Code SCTE.
Hope you can get some inspiration from my trip and i also hope, if the multiplayer won t stutter as today, we can do some legs together ? Anybody wanna join with the crj ?
All the best … mike