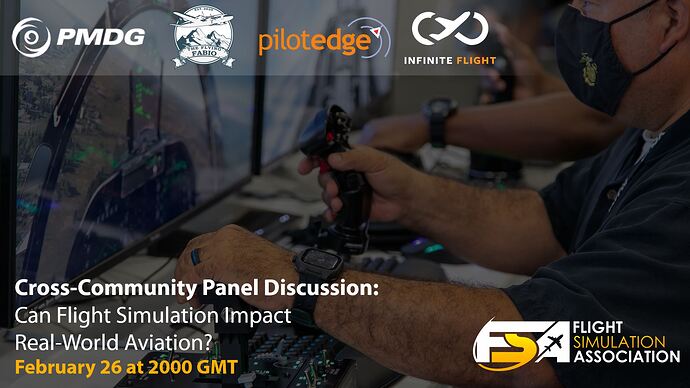 In an emergency, could a flight simmer land an airliner? How is home flight simulation impacting real-world training today? And what more should we be doing?
Join Robert S. Randazzo (PMDG), Fabio Miguez (TheFlyingFabio), Keith Smith (PilotEdge), and Laura Laban (Infinite Flight) for a conversation about how flight simulation is impacting real-world flying. Plus, live participants will have the chance to win some great prizes!
The 90-minute panel discussion is hosted by Flight Simulation Association and will be available across multiple platforms and content creators' channels, including YouTube. See the full description and presenter bios here: bit.ly/FebruaryCCP.