I've found a bug causing a systematic CTD on the C152 Aerobat.
Tested on XBox, but quite sure this also happen on PC, can someone confirm that ?
Reported zendesk ticket : #126591
Using the (left) CTRL + F10 keys conbination cause a CTD, while this function works on the classic C152. The CTRL + F10 default key affectation is for "VFR pilot view save":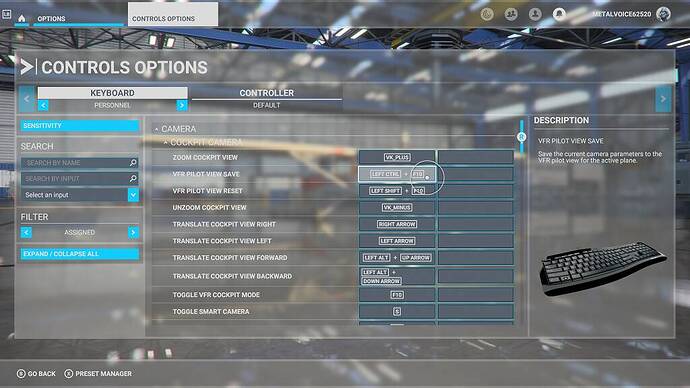 The C152 Aerobat version installed on my XBox is the latest : v 0.1.17
This bug is systematic and can be easily reproduced. Happen everytime.
Start a flight (anywhere you want), and press CTRL + F10 → CTD
Tested with/without others devices (Hotas one, mouse), this doesn't affect the result: always a CTD.
So, this bug look like an unimplemented or badly implemented function for this aircraft.
C152 Aerobat is only available on DELUXE or PREMIUM distribution.
Can someone try, if this bug also affect the PC version (it should, as theorically, the aircraft design is not specific to Xbox/PC versions).