Do you have any add-ons in your Community folder? If yes, please remove and retest before posting.
No, I dont use any add-ons, I am just a casual gamer. The folder is empty
Are you using Developer Mode or made changes in it?
No, I even do not know how to switch to developer mode
Brief description of the issue:
The game was perfectly fine before world update 3. I have played for more than 40 hours and probably there is just occasional App crash. But after world Update 3 (UK), I just can not load into flight anymore, the app will either crash into desktop without any error messages or it will freeze forever after the loading bar has completed (I can get into the menu screen). I was hoping the developing team can fix the issue in the following update, but until now, I still cant get the game running at all.
I have reinstalled the entire game several time into different drive and it is not working at all (Yes, I have re-download those 127GB of ■■■■ over and over again). The problem is consistent. I am perfectly fine with all other games except this one. So I am really reluctant to fresh reinstall my Windows System.
I have tried to reinstall my graphic driver several times and it wont work. It is the most recent graphic driver from nvidia.
I have deleted my rolling cache and it wont work
I have set my windows language to English (United States) and it wont work
I have disconnected second monitor and disabled the audio driver, it wont work
I have tried to start my flight from various airports, either super dense or super remorse. None of them works.
I have only 16GB of ram, but the game is perfectly fine before world update 3. So i dont think it is ram problem. Even if it is ram problem, I should at least get into the game and CTD somewhere during flight. But currently I am just forever freezing at the loading to flight screen or CTD during the loading screen.
It is so frustrating to play this game as compared to other games. I dont know what is wrong with the SIM app or it is just me who are having all these problems.
Provide Screenshot(s)/video(s) of the issue encountered:
The game will either freeze here forever or Crash to desktop. Which will happen is totally random. However, when the game is running in windows mode, it tends to crash to desktop while full screen mode, it tends to freeze. But anyway, It is just very random. Once it crashes to desktop, sometimes it will also crash my Chrome internet browsers as well. I am not sure what is the link between the game app and my Chrome internet browser.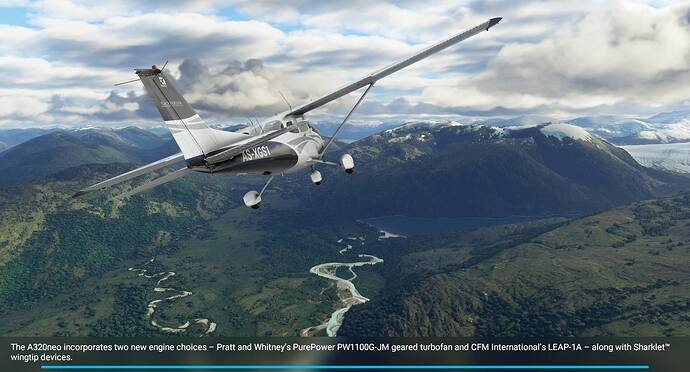 PC specs for those who want to assist (if not entered in your profile)
Intel I7 8700K
RTX 2070 Super
16GB ram
2x2TB SSD
Build Version # when you first started experiencing this issue:
The latest version is1.15.8.0.
But I am experiencing CTD and freeze when loading into flight since the world update 3 (UK)
Are you on the Steam or Microsoft Store version?
Microsoft Store Version.
Did you submit this to Zendesk? If so, what is your ticket #?
Not yet.