WOW!!!
This week sees us tackling our longest flight ever flight, being 1131NM from our departure in Longreach (outback QLD) to our final destination of Coober Pedy in outback SA.
To defeat the "tyranny of distance" that this event presents, we again climb in to the F18 Hornet so that we can comfortably complete this flight in the normal 3 hours we devote each week to our events.
Along the way we drop into some iconic outback Australian towns, where some running commentary and funny anecdotes will be provided as we hop over the ever changing desert scenery below us.
All up we will be tasked with 12 landings along the way, 10 being on outback airstrips, with two being challenging tasks in inhospitable terrain off runway landings.
The major highlight of this flight will be the crossing from East to West across the Simpson Desert, the 4th largest desert in the world. The sheer beauty of this desert, and its amazing colours will be quite an eye opener for all, especially the deep red colour of the desert, a colour unmatched in any other desert in the world.
From Longreach we will fly through the outback channel country, dropping in at Stonehenge, Junda, Windorah, Innamincka, Birdsville (the most iconic outback town in Australia), then overflying the Simpson Desert into Alice Springs then down to Oodnadatta, over Lake Eyre, into Willian Creek then over the largest cattle station in the world as we make our final push into our destination at Coober Pedy, the capital opal mining town of the world.
We will be cruising with after burners on the whole way at around 600+knts, sometimes flying low over the desert and at other times around 12,000 ft to get an overall appreciation of the landscape as it unfolds below us.
*Again, a packaged up WEATHER file has been developed and included along with the flight plan, negating any need for anyone to dial in weather settings, as well as ensuring that all pilots are experiencing exactly the same weather conditions. The Weather Preset file is located in #gunpilots-events (click GUNPILOT's Server to be taken there). Extract file into your Community Folder prior to launching your sim for the flight.
As well. in the #event-pictures channel on my website (press this link to be taken there Discord ) you will find a host of pictures of the places along our route that we will be flying over/into.
When: Fri 29th September @ 2300UTC
Where: Outback Australia
Flight Duration: Approx 3hrs (depending on numbers attending)
Aircraft: F18 Hornet
Server: SOUTH EAST ASIA
Discord Server: GUNPILOT's Server . Click on this link and you will be sent a very welcoming INVITE that will enable you to fully participate in the radio chatter with all the other pilots in the flight
Voice Chat accessed by clicking on Comms Radio
(GUNPILOT's Server ). If you are going to fly with us, ensure to join into the chatter on Comms Radio. If you don't then you will miss out on all the inflight chatter.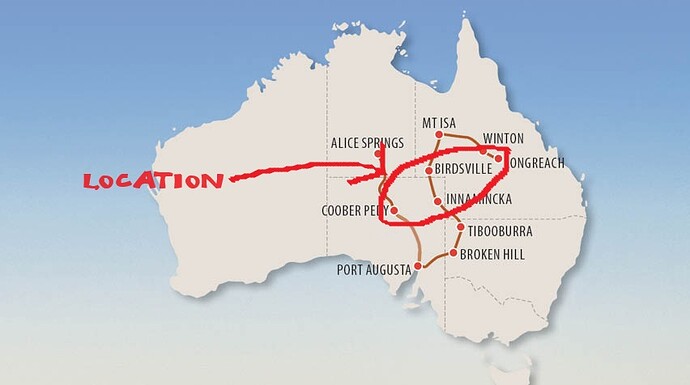 DESERT HORNETS.pln (4.4 KB)
DESERT HORNETS.lnmpln (3.2 KB)
Remember to click on this link GUNPILOT's Server to get the special Weather File for this flight located in the #gunpilots-events channel