Truer words have never been spoken. Thanks.
Do you think that a flight sim that can't simulate foggy weather and low clouds is simulating a realistic weather? Because that's what happened with Meteoblue-only approach we had before. Being realistic means simulating all of weather phenomena possible. Low IFR (like CATIIIb) conditions were non-existent, because Meteoblue's numerical model has a too much spread out grid.
Visibility and cloud bases are notoriously hard to predict, I'd say close to impossible. That's where METAR shines.
I know we all have different opinions about what "real weather" means, but remember that the weather they use isn't called LIVE WEATHER without a reason. It's meant to simulate live and real world weather conditions. You can't do that by missing certain types of it.
Weather planning is a major part of flight simulation. We couldn't do much of it since Meteoblue couldn't predict local weather phenomena - exactly the thing that pilots dread, because it's one that changes rapidly… and because we have zero weather planning gizmos inside the sim itself.
In every situation where there was a hard color/contrast gradient you'd see green/amber/cyan color grading, because Asobo somehow switched their rendering engine to 10bit instead of 16bit when SU5 dropped.
They couldn't see it at first, because when you share a picture in the forum, it gets heavily compressed and they attributed those color artifact to compression artifacts.
When lots of people were sharing enough pictures, they finally realized what was happening.
It sometimes looked almost like a rainbow in the sky.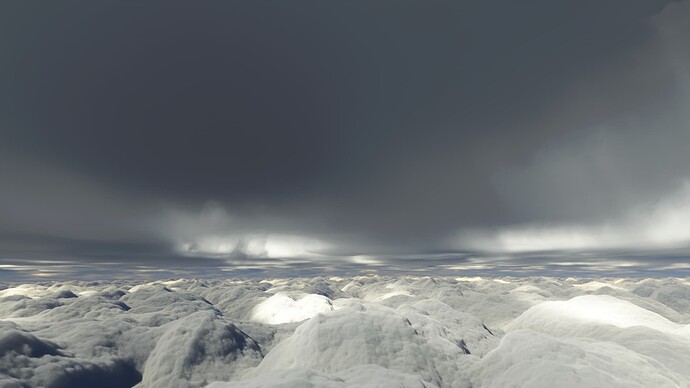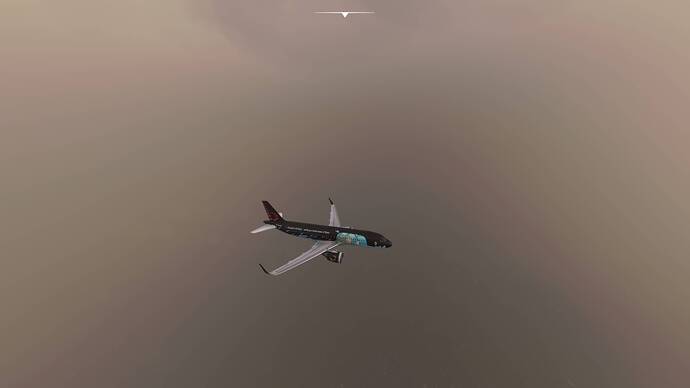 If I'm not mistaken, MSFS2020 is a 10 years planned project, right?
So, everything could'nt be implemented from the start. Some People are very impatient and anxious. Let's talk about all that in a few years instead of babycrying.
I'm not saying that Asobo don't make mistakes but please take a step back !!
those pictures a from the beta version or before ?
Before. The color grading is fixed now in the upcoming release, one can tell from many of the screenshots shared by people testing it now.
I suggest you scroll through this thread, lots of examples there:
it's sad that the steam users cannot use the beta version, we always must wait for the final/official release
I'm not Xbox literate, what is a steam version anyway?
Steam is a platform that distributes games and manages multiplayer gaming (MSFS, Counter-Strike etc. - plenty and plenty of games there).
Somehow Microsoft decided to leave us out of in terms of beta testing.
Its just the biggest online-gameshop of the world. And they also sell MSFS on their platform. In the end it is the same as the MS Store version, but peoples who bought on steam can not join the Beta tests, unfortunately…
Besides that, steam is the better Platform to buy MSFS from, as on the MS Store version you have no access to the .exe which can be crucial for some 3rd party software and even windows/nvidia functions.
Nail, head, hit
Bugs get fixed by importance and the wrong shade of purple isn't quite it.
Thanks. I'll check tonight in the beta what I see.
Sure thing. Feel free to share some screens if you can/want to.
From the screens I've seen so far it seems the sim will get its pre-SU5 visual fidelity back, which warms my heart lol.
I STILL am not seeing anything about this in the Insider app, and yes, I have previously been in the Beta program before. I have tried rebooting PC, logging out of xBox app and logging back in.
It's not released to the public yet. There will be an announcement on the forum when this goes live for testing. There should also be a new category on the forum for feedback on it.
Not entirely true, but it is a faf to find it. There are pros and cons of each, but would be better if Steam users could participate of course.
What i mean is, ofc you can find the .exe, but you cant assign it to programs/features that use it. For example ReShade, or in the windows performance settings where you can assing different profiles for different programs, or in the Nvidia Control panel. Which is really strange, that you cant use microsoft features for MS Store programs…
I hope we steam users will get acess in the future too. For now, i just use my gamepass subscription to take part in beta tests, but i would prefer if i could just use the steam beta function.
I can do all those things, despite having the Store version. I have a specific set of criteria for MSFS in the Nvidia Control Panel and I've also set the sim to High Performance in Windows Settings. Don't know why you think this isn't possible. shrug
Yes, i like they listen to those who voting on this. We can see they listening to us. But sometimes they maybe listen to much and not going an own route. I hope i'm wrong that this will be bad with METAR. I only had hoped for some options for those new things because the only option in live-weather we have is on/off.
I tried, but i cant do it, windows says it is not allowed to acess it. If you have an idea how to make it possible, let me know.