Hi Simmers
I have started my own babysteps with creating some nicer building from Google Maps (Earth) to import them into MSFS 2020.
But using Google Earth Decoder I have run now into some limitations (or I am using it the wrong way?)
How to remove "unwanted" parts from the Google Earth decoder? What I am searching for: when I want to import an area which is absolutely NOT rectangle (e.g. it looks more like a triangle or something totally crazy and I want to use the streets as the import borders)) - how to remove / ignore as much parts imported from Google as possible. Can I use a "Freehand" line in Google Earth decoder for my import-borders instead of "only" a rectangle one? Or how do I manage this, when now the import goes through buildings (and these are unwanted/ not needed). The import is after the export from Earth2MSFS is done, modified with the scripts from Thalixte in Blender. After that I can begin to place them into the sim itself.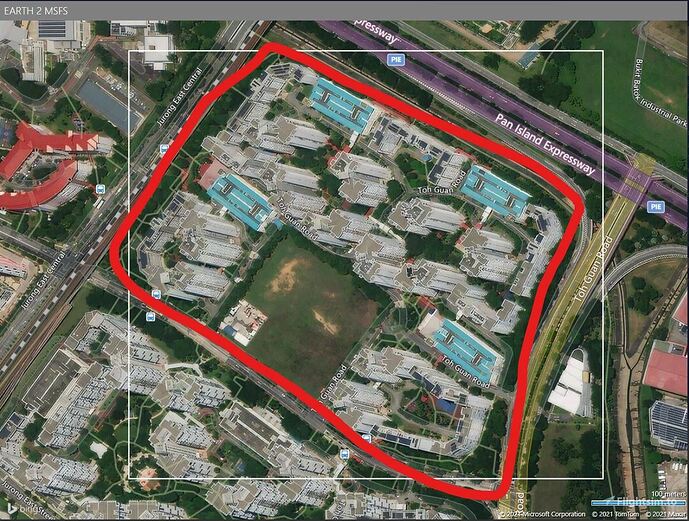 My problems and questions are mainly
1.) Can I "edit" the export from the Google Earth Decoder to remove unwanted buildings? So I can concentrate only on a smaller area?
2.) When I have tried a bigger one (to find/use some natural borders, which are matching the given "rectangle") the area could be too big. When I import this into the sim, the height is e.g on the left side ok, the right side is too high (or too low). How this can be fixed? When I up/down the whole set of tiles…then e.g. on the left is all ok, and on the right end, the buildings are instead of 21 levels high, only 3 levels left
The rest is "underground"…
Can the angle be changed, so the parts are a bit "slanted"? Tile by title to reduce any "jumps" into their height.
But the author of this tutorial (which I have used for learing)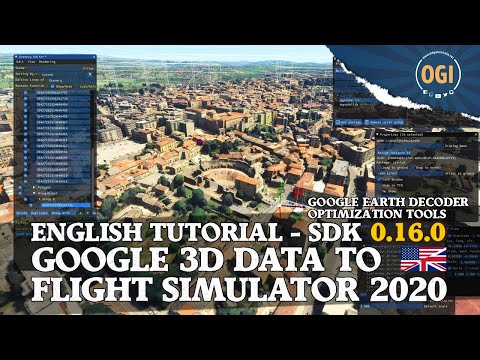 also didnt know the answer.
3.) What is your secret? How can such BIG cities exported from Google in less than 2 GB? I have tried maybe 2sqkm of Singapore…and its nearly 1gb size (and then I have the height problem, cause in summary all the tiles covers too much)
4.) How (or where) I can check BEFORE I will start anything about the actual state of the scenery? Have I to start MSFS2020 and fly in that area or can I check the bulding n(if there are there or not) somewhere before? Using Bing Maps - Directions, trip planning, traffic cameras & more doens not help, cause its not 3D (and the building there shows the correct height (21 floors), but inside the sim there are only 3 floor
Sorry for this long mail.
Many greetings from Singapore
Lutz