EXPEDITION ALASKA 2021
Embark on the adventure of a lifetime that will see you and like-minded pilots journey from the north of the United States through British Colombia and on to the wilderness of Alaska. During this epic journey we will encounter some of the most amazing scenery our planet has to offer.
This event covers over 5,500 statute miles, 30 airports and should take about 4 to 6 months to complete.
It will be hosted on the Got Gravel Discord Server.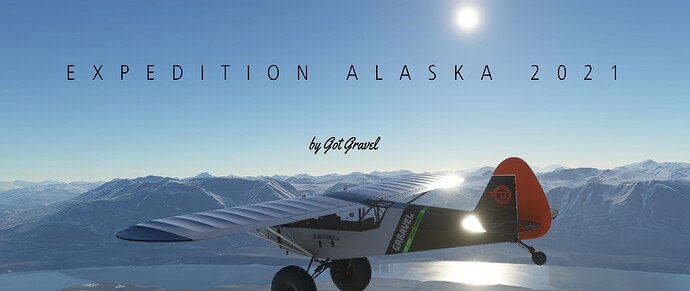 Expedition Alaska 2021 is a 100% authentic re-enactment of the actual journey made in 2018 by 17 bush pilots and will follow the original itinerary. Watch the video below of the original expedition for inspiration and to catch the vibe you may expect.