So issues of discounts not being applied aside (and i hope that gets sorted for you all) - with or without the discount - this is amazing value and a beautiful looking plane.
Had a very very quick go at flying it and it feels and sounds lovely - no FPS hit at all.
Now time to learn to fly it …excellent job to Hans (?) and whoever helped him get this out.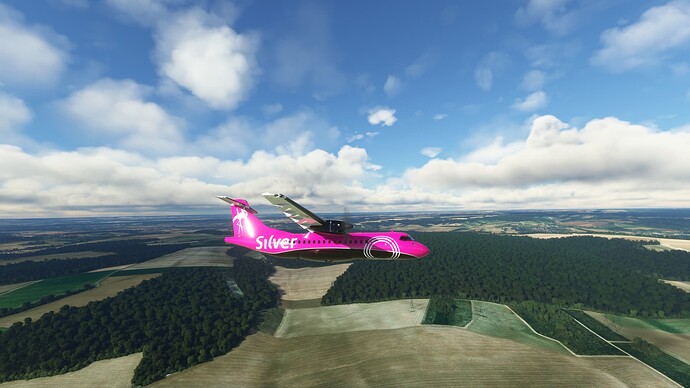 I look forward to an updated roadmap - hopefully on Thursday!
Anyone been able to get their throttles calibrated?
I've got the Thrustmaster Boeing TCA quadrant and I've got the axis working (I think), but when I lift the reverse levers (set to Hold Throttle Reverse Thrust), I don't get reverse.
Does anybody know how to use the throttle setup page on the EFB? I'm supposed to set Ramp, Notch and Idle detents but have no clue as to what they are (except Idle which I suppose is Ground Idle?).
I use the TCA Airbus throttle.
So how are you supposed to configure the throttles? I have the Bravo throttle quadrant and the ATR think idle means full reverse.
Still downloading here and you may have some good points but i think you should leave out criticisms like something not being the right shade of blue because it could make your whole post look like quibbling over minor cosmetic details.
Yes I m wondering this as well.
Just wait for him to look at the systems.
Did you see the throttle calibration on the tablet?
Yep, still can't make any sense of it
why am i not surprised you were slagging it off before it was even released, some people are never satisfied PMDG Study level 737 costs 6 x this and you are expecting near perfection.
so you wait for the Milviz one which will never come because they are not even called Milviz anymore
So you can't use the World Map to set a route, correct?
That's annoying. It's one reason i never picked up the CRJ
It was released 20 minutes ago. You must have spent more time writing this than flying the plane. And as for the "Escape rope not visible…" . Go and buy yourself a real one.
and that's a really good reason for not buying it which i wont :))
shame really on that
Do you have some screenshots to substantiate this very negative review within minutes after the release?