Leg 283, Salvador, State of Bahia to Cruz, State of Ceará, Brazil


DAY05_31.PLN (11.7 KB)
Following the coast today. Terrain quality is pretty poor in some areas, it must be cloudy a lot. There are lots of generic patches to cover up the clouds on the aerial data. However still plenty great sights along the way and a bit of a mix up with a very small airport.
05-31 Dep L E Magalheas Intl SBSV 5:14 AM
05-31 Jaua SBZZ 5:19 AM
05-31 Costa dos Coqueiros SNME 5:28 AM
05-31 Parque Manoelito Argolo SIZA 5:40 AM
05-31 Santa Maria SBAR 6:11 AM
05-31 Penedo SNPE 6:34 AM Bad terrain, hills in the river
05-31 Campo da Praia SNCY 6:41 AM
05-31 Usina Coruripe SNUZ 6:46 AM Patchy terrain
05-31 Zumi Dos Palmares Intl SBMO 7:04 AM
05-31 Caxias SNXS 7:14 AM Lot of generic terrain, poor data
05-31 Jose Mucio Monteiro SIRF 7:32 AM
05-31 Guararapes - Gilbeto Freyre SBRF 7:48 AM
05-31 Igarassu SIFC 7:57 AM
05-31 Itapessoca SIPE 8:05 AM Patchy terrain
05-31 Presidente Castro Pinto Intl SBJP 8:18 AM
05-31 Aeroclub Joao Pessoa SNJO 8:26 AM
05-31 Rio Tinto SNRN 8:37 AM
05-31 Severino Lopes SJBX 8:52 AM half a runway, texture issues
05-31 Augusto Severo Intl SBNT 8:58 AM
05-31 Gov Aluizio Alves Intl SBSG 9:04 AM Bad terrain quality
05-31 Ceara Mirim SNOG 9:07 AM
05-31 Maxaranguape SNXX 9:16 AM
05-31 Fazenda Bebida Velha SNZO 9:19 AM
05-31 Dix Sept Rosado SBMS 10:04 AM
05-31 Maisa SNOO 10:10 AM Bad stuttering, memory use increasing
05-31 Aracati SNAT 10:25 AM Beacon in the way
05-31 Sitio Vodo SNYX 10:41 AM Building at end of runway
05-31 Aquiraz SBON 10:47 AM
05-31 Eusebio SBOO 11:07 AM Very short, 4 attempts, model airport… 732ft
05-31 Pinto Martins Intl SBFZ 11:12 AM
05-31 Amontada SBOK 11:44 AM
05-31 Polo Turistico De Jericoacoara SBJE 12:03 PM
Flight time 6:49 31 stops
Well, isn't that a nice way to start

São Cristóvã early morning

Itanagra

Parque Manoel Argolo EntreRios BA (memorial park) near the unnamed airstrip


Doesn't look like it's still in use, roof caved in on the hangers on street view, gated shut access road
Jandaíra

Rio Real and Rio Jacaré joining together just before flowing into the South Atlantic Occean

Praia do Saco

Caueira

Rio Vaza-Barris

Ponte Joel Silveira

Siqueira Campos on the Sergipe River

Pte João Alves

Penedo Airport

Usina Coruripe Airport

Jequiá da Praia

Santa Luzia do Norte

Zumi Dos Palmares Intl, serving Maceió, the capital city of the state of Alagoas

Officially Aeroporto Internacional Zumbi dos Palmares

Caxias Airport

Sirinhaém, State of Pernambuco

Approaching Cabo de Santo Agostinho

Guararapes - Gilbeto Freyre Airport in Boa Viagem

Officially Aeroporto Internacional do Recife/Guararapes - Gilberto Freyre

Rio Tijipió in Recife

Jockey Club of Pernambuco

Recife is the capital of Brazil's northeastern state of Pernambuco

Recife began as a collection of fishing shacks, inns and warehouses on the delta between the Capibaribe and Beberibe Rivers, now houses 3.7 million people in its greater metropolitan area

Itapissuma

Ponta do Funil (in front of me)

The beach at Ponta do Funil

Presidente Castro Pinto Intl serving João Pessoa, a coastal city near the mouth of the Paraíba River


Offically Aeroporto Internacional de João Pessoa/Presidente Castro Pinto (JPA)
Hotel Tambaú in Tambaú, odd wheel thing on the beach

Praia de Manaíra

Landing at Aeroclube da Paraíba

Augusto Severo Intl, nowadays called Aeroporto Internacional de Natal, serving Natal

Pedra Grande, must be windy a lot, judging by the sand and number of windmills

São Bento do Norte, lots of windmills around the coast

Macau in the State of Rio Grande do Norte

Wedged in between the salt ponds

Rio Piranhas

Mossoró on Rio do Carmo, oil fields

Aeroporto de Mossoró Dix Sept Rosado and Estádio Manoel Leonardo Nogueira in Nogueirão

Aracati ahead

Jaguaribe River

Aeroporto Regional Dragão do Mar Aracati-CE, mind the beacon at the end of the runway, on the runway

Pirangi River in Fortim, State of Ceará

Sucatinga

4th attempt landing here, very short runway and I was foolishly trying to land down wind

11 knot headwind, much better than 11 knot tailwind, Eusebio Airport, 732ft runway

Looking it up on Google explained a few things, Centro Integrado de Modelismo

I am flying a model airplane as well…

This is where I landed
Piper in action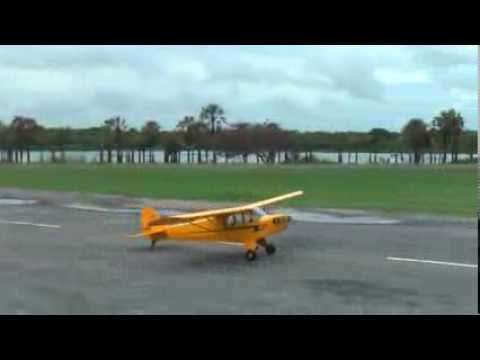 Plane POV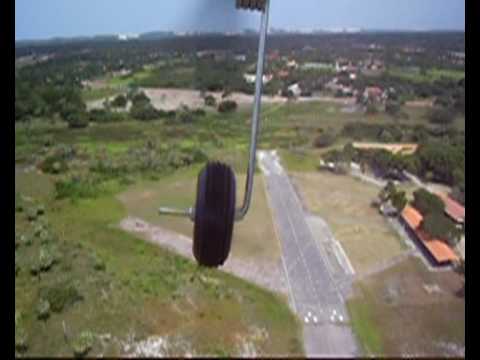 Jet plane, how do you not lose the thing in the sky!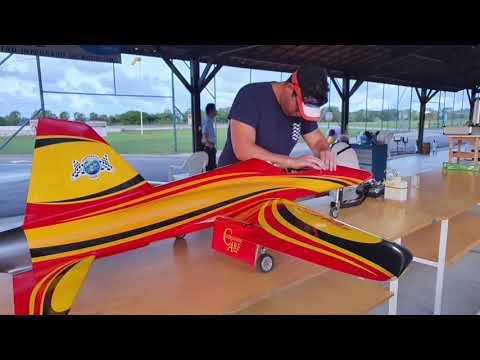 Now I still need to get out of here. First attempt, I went for a swim
The latest sim update changed the stall dynamics, you can't push the Bonanza as much anymore at low speeds, it rightfully flipped over and put me in the water. I was tying to take off down wind since that's where I wanted to go (terrible pilot I know) which didn't help at all.
Since I'm terribly stubborn, reset and try again (11 knot tailwind)

We have lift off sort of

This time I let it sink to the water to use the ground effect to get up to a safer speed

It worked, plnety to clear the trees and buildings on the other side of Lagoa da Precabura

I loaded up the airport again before posting for some more fun practice runs. The wind had strengthened to 13 kots, easy to land and take off (against the wind). Without wind, still possible to take off without issues, landing is very tight. Touch down right at the start and brake hard. 11 knot wind has a much bigger impact than I previously thought. Respect the wind direction!
Pinto Martins Intl, the real airport in Fortaleza

Fortaleza, the capital of the northeastern Brazilian state of Ceará

Known for its beaches and Parque Estadual do Rio Cocó, conservation land in the middle of the city

Also here Centro Dragão do Mar de Arte e Cultura

Amontada

Jericoacoara National Park

Final stop today at Aeroporto Pólo Turístico de Jericoacoara

Empty field in game, there is an airport

Next leg, continuing on to the Amazon delta.