Leg 29 Dresden, Germany through Czechia, Austria and Slovakia to Budapest, Hungary


DAY9_20.PLN (7.6 KB)
Sight-seeing overload today, so many things to see so close together. Czechia is amazing.
9-20 Dresden EDDC 5:44 AM So many castles
9-20 Pratzschwitz EDAR 6:45 AM
9-20 Letiste Lipova LKVI 6:56 AM
9-20 Bynovec LKDE 7:02 AM
9-20 Ceska Lipa Rams LKCK 7:09 AM
9-20 Stremy LKME 7:21 AM
9-20 Ruzyne LKPR (Prague) 7:35 AM Sex machines museum, close to torture museum
9-20 KBely LKKB (Prague) 7:42 AM Historic airfied aviation museum, lots of planes!
power failure, switched to off-line mode, restart
9-20 KBely LKKB 7:58 AM
9-20 Tocna LKTC 8:15 AM
9-20 Letiste Podebrady LKLI 8:38 AM
Game running very badly, long pauses / low fps, delete rolling cache, restart
9-20 Letiste Podebrady LKLI 8:45 AM
9-20 Hradec Kralove LKHK 9:00 AM
9-20 Pardubice LKPD 9:10 AM
9-20 Castkovice private ULM LKNO 9:35 AM
9-20 Jindrichuv Hradec LKJH 9:48 AM Pretty town
9-20 České Budějovice LKCS 10:07 AM
9-20 Dobersberg LOAB 10:26 AM Herbst Ralley Dobersburg
9-20 Znojmo LKZN 10:40 AM Walled town with undergound tunnels
9-20 Namest LKNA 10:55 AM Automotodrom Brno on the way to BRNO
9-20 Turany LKTB (Brno) 11:11 AM
9-20 Langenlebarn Mil LOXT 11:44 AM
9-20 Schwechat LOWW (Vienna) 12:07 PM Third man Prater ferris wheel
9-20 M.R. Stefanik LZIB (Bratislava) 12:21 PM
9-20 Ferihegy LHBP (Budapest) 1:13 PM
Flight time: 6:06 22 stops
First exploring the castles around Dresden, starting with Schloss Moritzburg North of Dresden

The castle is featured in the 1973 Czech movie, Three wishes for Cinderella (Tri orísky pro Popelku) hence the following golden shoe statue at the castle

Albrechtsburg, North-west of Dresden

Featuring this amazing castle

Turning back to Dresden, Schloss Wackerbarth

On to Dresden, beautiful city

Frauenkirche in Dresden, left one in the picture above (bottom right is Katholische Hofkirche)

Of course castles in Dresden as well, behind the Katholische Hofkirche.

Then this caught my eye

Panometer / Gasantstalt Reick


Apparently it's a gas tank build in 1909
Time to leave Germany behind, on to Prague

A pretty lake on the way, Novozámecký Rybník

Racing along the Vitava river through Prague

With some extra scenery added thanks to @SnakeKobra

Close up of the bridge

Astronomical clock from 1410

So much to see in Prague as a virtual tourist, funny to find the sex machines museum not far from the torture museum. One inspired the other, similar 'machines' and instruments

Prague is a real tourist trap. Church of our lady before Týn on the old town square.

Onwards, the landscape at Lichnice-Kankovy Hory

My usual style of landing approaches, here at Jindřichův Hradec

Another pretty town, of course with a castle

Ceské Budejovice

Featuring the Samson fountain and Black tower from the 1500's

Taking a little shortcut through Austria, Dobersberg

Known for Herbst Rallye Dobersberg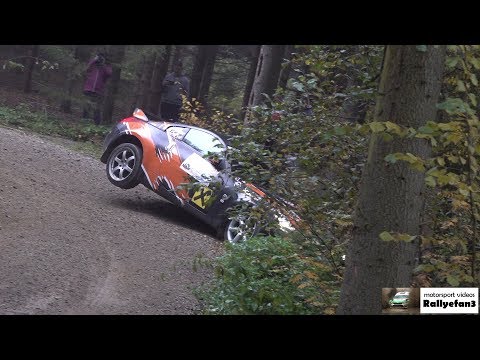 A working dam (for FS2020) at Namest

Autodrom Brno, back in Czechia

Brno is quite a nice city as well


Yeah, it has a castle or several, and you can visit a nuclear bunker 10-Z
Into Austria again, Vienna

WU6 update, Vienna is now a PG area

Down there is the iconic Prater Ferris Wheel, same view from the ferris wheel

Pretty close match after WU6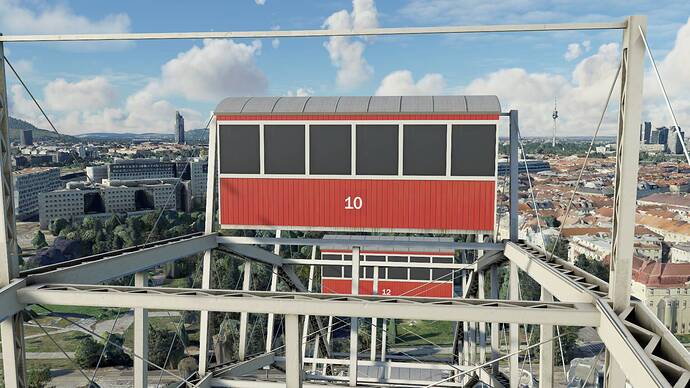 It will forever be tied to the 1949 British film noir The third man with Orson Welles, great actor!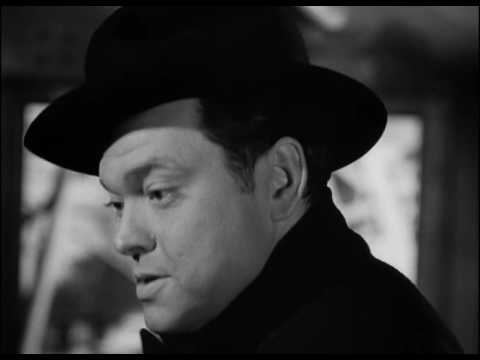 Flying by Komarno along the Danube river on the way to Budapest

In the point there, this old fortress you can walk through in street view

We're in Slovakia now, very cute town

Arriving in Budapest at dusk


Exploration will have to wait for the sun to return, plus I need a break.