Very cool! In the football stadium picture, the two tall tan buildings on the far left side of the picture are Jester West and Jester East, (14 and 10 stories respectively) which together make one of the largest student residences in the world, housing about 2900 and completed in 1969. I spent my freshman year there. Rumor has it that it was designed by someone who usually designed prisons.
Nice to see. That doesn't look so bad, for comparison my student housing in Amsterdam (part of it, 3,500 students together over multiple tower flats and smaller housing) Pretty similar

Pretty similar.
I lived on the 12th floor, right underneath the approach path to Schiphol. I stayed their for years after dropping out and getting a job. Housing in Amsterdam wasn't easy to get and expensive, probably still is. I made my first timelapse there while at work. (script capturing images all day 2001 digital camera)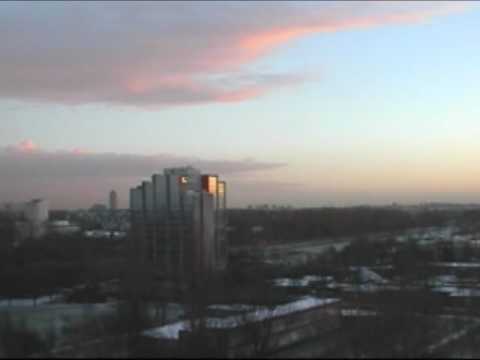 Very cool, I would have loved to live under the approach path! I do get to see plenty of low flying jets when I drive past downtown San Diego at least.
It was interesting and a good excuse not to care about volume levels when it came to watching movies
Every couple minutes a plane would be louder anyway with western wind. It was cool that you could see at least 5 planes lined up to land in clear weather at night, with more lights coming into the line from the sides.
Eastern wind generally had less noise (take offs) since the passenger jets climb quite steeply. Yet once in a while you got a heavy cargo plane taking off on a low shallow climb. That made the whole building shake, both awesome and a bit terrifying at the same time
El Al Flight 1862 didn't make it, crashed after I just moved there. It crashed into one of the apartment buildings I lived in for the first 4 years of my life.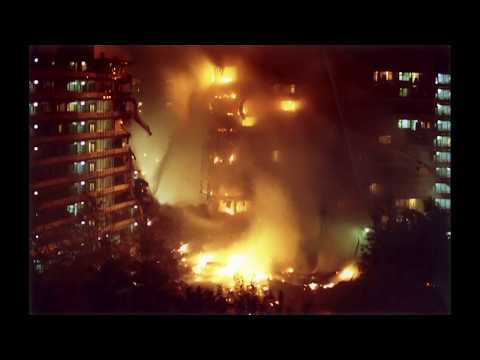 Leg 307, Austin to Amarillo, Texas, USA


DAY06_24.PLN (11.0 KB)
More of Texas, and a tiny bit of Mexico, skirting the border.
06-24 Austin-Bergstrom Intl KAUS 6:23 AM
06-24 San Marcos Rgnl KHYI 6:32 AM
06-24 New Braunfels Mun KBAZ 6:38 AM
06-24 Randolph Afb KRND 6:45 AM San Antonio PG Area 29°25'10"N 98°29'30"W
06-24 Kelly Fld KSKF 7:17 AM
06-24 Castroville Mun KCVB 7:23 AM
06-24 Hondo Mun KHDO 7:31 AM
06-24 Squirrel Creek Ranch 4TE9 7:38 AM
06-24 Garner KUVA 7:51 AM
06-24 Benson Airstrip 2XS8 7:54 AM
06-24 Fort Clark Springs 74TX 8:07 AM
06-24 Laughlin Afb KDLF 8:18 AM
06-24 Del Rio Intl KDRT 8:24 AM Amistad Reservoir and Dam 29°26'59.5"N 101°03'29.0"W
06-24 Trampa Santa Rosa KCIA 8:39 AM Short 'runway'
06-24 Los Pecos Airstrip KCIG 8:42 AM
06-24 Terrell Co 6R6 9:04 AM
06-24 Fort Stockton-Pecos County KFST 9:29 AM
06-24 J-Bar Ranch 8TE2 9:47 AM
06-24 Midland Intl Air And Space Por KMAF 10:06 AM
06-24 Midland Air Park KMDD 10:24 AM Midland PG Area
06-24 Lamesa Muni 2F5 10:42 AM
06-24 L P Askew Farms 00XS 10:51 AM Unclear runway
06-24 New Home TX01 10:59 AM
06-24 Tarry Bank 82TE 11:02 AM Lubbock PG Area 33°35'20"N 101°52'19"W
06-24 Lubbock Preston Smith Intl KLBB 11:23 AM
06-24 Abernathy Mun F83 11:31 AM
06-24 Hale Co KPVW 11:38 AM
06-24 Hereford Mun KHRX 12:04 PM
06-24 R D Williams 5TS7 12:13 PM Amarillo PG Area 35°12'0"N 101°54'55"W
06-24 Rick Husband Amarillo Intl KAMA 12:35 PM
Flight time 6:12 29 stops
Austin-Bergstrom Intl, I tried to get some more sleep but the skies were calling

Sneaking out of Austin before dawn

Dang, I have been spotted. Good idea weather, flash photography!

Kyle, the moon is providing plenty light as well

San Marcos River in Hays County

San Antonio in south-central Texas

Following the I 35 to the center

Tower of the Americas (750ft)


People start to work here really early, or forget to turn off the lights…
The Alamo (in the dark area) I've heard so much about it but never knew where it actually was

Originally known as the Misión San Antonio de Valero founded in the 18th century


The site of the Battle of the Alamo in 1836. Although Texas lost the battle to Mexico, the Alamo became a symbol for Texians' battle for idependece from Mexico. (However the reason is not all that glorious, mostly to do with Mexico's abolition of slavery in 1831, Texas held on to slavery until 1865)
La Antorcha de la Amistad (The Torch of Friendship) by Mexican sculptor Sebastián

At Bill Miller Bar-B-Q (the building with the red paint)

The Central Library of San Antonio

Alamodome, multi-purpose stadium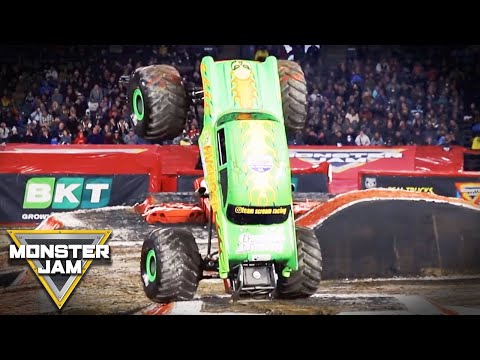 Alamo Stadium and Trinity University Baseball Field

Landing at Kelly Field

Sunrise over Uvalde County

Alamo 5 Solar Plant on approach to Garner Field Airport

Kinney County

Fort Clark Springs

Mud Creek

Crossing Sycamore Creek while approaching Laughlin Afb in Val Verde County

Laughlin Air Force Base

Del Rio, the county seat of Val Verde County

Amistad Reservoir and Dam in the Rio Grande, also the border with Mexico

Acuña Municipality

Landing at Los Pecos Airstrip

Following the Rio Grande for a bit, the border between the US and Mexico

Over Val Verde county, looking at Mexico

Palma Canyon

Terrell County Airport-6r6

Hwy 285 in Pecos County

Crane County

Odessa, home to Jack Ben Rabbit, an 8-foot-tall statue of a jackrabbit


There's a replica of Stonehenge here at The University of Texas Permian Basin
Ector County at Everitt Number 3 Lake


You don't realize how many oil wells there are until you fly over them, it keeps on going
Scientific Drilling International and Oddessa Terminal along the I 20

K&D Truck Sales and Rimrock Raceway (go karts)

Landing at Midland International Air & Space Port


Home to the first airplane built in Texas, the 1911 Pliska Aeroplane
A replica of the Pliska Aeroplane in action
Big Sky Theatre in Midland

Permian Basin Petroleum Museum

Midland, an oil industry center in the Permian Basin area in Western Texas

Midland Air Park after Tumbleweed Park

Dawson County, more solar farms

Lamesa Municipal Airport

Lynn County

Lubbock Memorial Arboretum in Clapp Park

Lubbock is known as the birthplace of rock 'n' roll legend Buddy Holly (1936-1959)
Texas Tech University in Lubbock

Jones AT&T Stadium, home of the Texas Tech Red Raiders

At 13st and Avenue M, flying through downtown

BNSF Railway Co

J Robert Massengale Station (power station) along the I 27

Cone Elevator of Lubbock

Hale County

Swisher County

Castro County

Hereford Municipal Airport-Hrx and Green Plains Hereford, part of the Biofuel Manufacturing Industry


Not a racetrack, trains get (un)loaded on that big oval
Amarillo Country Club


Amarillo's water comes from wells into the Ogallala Aquifer and from lake Meredith
At SW 8th st and S Polk st, the center of Amarillo

Globe-News Center for the Performing Arts, the one with the wavy roof

Scrap Processing Co

Amarillo Metals Co (recycling center) and Gavilon Grain LLC


Solar, wind, biofuel, recycling, for a brownish looking state, Texas is pretty green
Martin Road Skate Park

The Amarillo Zoo, Wonderland Amusement Park, Thompson Dog Park and Ross Rogers Golf Course

Final stop today at Rick Husband Amarillo Intl

I'll be heading east next leg, to Oklahoma.
Leg 308, Amarillo, Texas via Oklahoma to Fort Worth, Texas, USA


DAY06_25.PLN (10.9 KB)
Oklahoma, Tulsa and Fort Worth in this leg. Great cities, very nicely detailed. Oddly Dallas has no PG data, so I'll give the Ewing Family a miss for now, plenty to explore with PG data.
06-25 Rick Husband Amarillo Intl KAMA 6:52 AM Sanford Dam 35°42'50.7"N 101°33'11.0"W
06-25 Hutchinson Co KBGD 7:05 AM
06-25 Perry Lefors KPPA 7:16 AM 40 knot winds
06-25 Wheeler Mun T59 7:30 AM
06-25 Clinton-Sherman KCSM 7:50 AM
06-25 King OK98 8:05 AM Hill in runway
06-25 Will Rogers World KOKC 8:22 AM
06-25 Downtown 2DT 8:27 AM Oklahoma City PG Area
06-25 Woodleaf Aero Estates 5OK6 8:52 AM
06-25 Stillwater Rgnl KSWO 9:06 AM
06-25 Crystal 0OK9 9:15 AM 40 knot winds
06-25 Gull Bay Landing 00OK 9:25 AM
06-25 Tulsa Intl KTUL 9:50 AM Tulsa PG Area
06-25 Jantzen 93OK 10:01 AM Unclear runway
06-25 Hatbox KHAX 10:09 AM
06-25 Davis KMKO 10:14 AM 34 knot headwind
06-25 Arrowhead 91F 10:35 AM
06-25 Mc Alester Rgnl KMLC 10:45 AM
06-25 Cochran Ranch 6OK7 10:56 AM
06-25 Stuart Ranch OK89 11:10 AM
06-25 Eaker KDUA 11:19 AM
06-25 Boatner Field OK90 11:21 AM Denison Dam 33°49'06.8"N 96°34'13.3"W
06-25 Kidd-Private TX12 11:29 AM Unclear 'runway' field
Overtressed Aircraft Game Over, restart. Must have switched the wrong option around.
06-25 Kidd-Private TX12 11:36 AM
06-25 'nuggs' Flying M TE68 11:39 AM
06-25 Grayson Co KGYI 11:41 AM
06-25 Butler 11TX 11:43 AM
06-25 Lm Ranch TA93 11:45 AM
06-25 Mc Manus Field 8XS6 11:51 AM
06-25 Dallas-Ft Worth Intl KDFW * 12:11 PM AT&T Stadium 32°44'52"N 97°5'34"W
06-25 Fort Worth Meacham Intl KFTW 1:07 PM Fort Worth PG Area, Heavy stuttering, PG forests
Flight time 6:08 29 stops
Rick Husband Amarillo Intl, ready for departure

Taking off over Carson County

Sanford Dam in the Canadian river, yep lightning no matter what type of clouds

Hutchinson County Airport-Bgd

Hutchinson County

Perry Lefors Airport in Gray County, it sure is windy today

Sunrise over Wheeler County

Wheeler, located on the eastern border of the Texas Panhandle

Wheeler Municipal Airport

Wheeler Historical Museum, featuring Alan Bean (1932-2018), fourth man on the moon

Roger Mills County

Washita River in Washita County, Oklahoma

Spring Creek in Caddo County

Will Rogers World Airport in Southwest Oklahoma City


Known as "Oklahoma's Favorite Son", Will_Rogers (1879-1935) was born to a Cherokee family in Indian Territory, now part of Oklahoma. A great Renaissance man, died too soon (plane crash while surveying a mail-and-passenger air route to Russia). Some of his sayings:
Even if you're on the right track, you'll get run over if you just sit there.
I don't make jokes. I just watch the government and report the facts.
Too many people spend money they haven't earned to buy things they don't want to impress people they don't like.
Oklahoma Downtown Airport


Seems to be gone, street view from Feb 2021 shows brand new houses where the runway was
Chesapeake Energy Arena, home of the NBA's Oklahoma City Thunder


And Myriad Botanical Gardens
Oklahoma Business District

Oklahoma City Hall at Bicentennial Park

Chickasaw Bricktown Ballpark, home of the Oklahoma City Dodgers

Regatta Park (below) and Centennial Land Run Monument (left) in Bricktown River Walk Park

Bricktown River Walk Park


Omni Hotel (opened Jan 2021) is missing in FS2020 (also on Google maps, but there in street view)
Centennial Land Run Monument


Marking the opening of the land in Oklahoma Territory with the Land Run of 1889
Oklahoma State Capitol

Oklahoma City MEPS, Oklahoma City National Memorial & Museum and Alfred P Murrah Federal Building, the trees below and to the left of my right wing

Alfred P Murrah Federal Building was the target of the Oklahoma city bombing in 1995, by anti-government extremists Timothy McVeigh and Terry Nichols. A truck bomb killed at least 168 people, destroyed more than 1/3rd of the building, and damaged 324 other buildings.

Stillwater Regional Airport

Keystone Lake and the Arkansas River

Tulsa on the Arkansas River

BOK Center (multi-purpose arena) and Tulsa City County Library

320 South Boston Building

Tulsa Downtown urban canyon flying

Holy Family Cathedral

ONEOK Field, home to the Drillers minor league team

Center of the Universe, mysterious spot where noises are echoed back much louder

Philtower Building, neo-gothic and art-deco building from 1928, designed by Edward Buehler Del

I'm too low to match the scene, but you get the idea

Arkansas River in Wagoner County

Muskogee

Eufaula Lake, Canadian River running through

Eufaula Dam holding back the Canadian River


You won't get to Canada following the Canadian River. The river starts in Colorado and flows into the Arkansas River southeast of Muskogee. Likely mistranslated from Spanish or French in the 1800s.
US Army Corps of Engineers campground across from Evergreen Marina

Arrowhead Airport

Arrowhead State Park Golf Course

Pittsburg County, the clouds are creating weird illusion today

Cochran Ranch

Atoka County

Boatner Field

Denison Dam in the Red River

Kidd-Private Airport

Oops, landed in the field. Checking on Google the 'runway' was on the other side of the road

Little Elm in Louisville Lake

Lewisville Lake Dam

Sam Rayburn Tollway junction with the I 35 Stemmons Fwy at Louisville

Dallas-Ft Worth Intl

That deserves a closer look, it's one of those follow the line mazes

Buzzing the tower

A new personal record for low underpass

Just strolling by at 160 knots

The workers are too cool to look up

Close encounters of the tail kind

Continuing on to Arlington, AT&T Stadium

Formerly Cowboys Stadium, home of the Dallas Cowboys

Arlington is a bit low res, on to Fort Worth, located in North Central Texas

Fort Worth Convention Center

The Worthington Renaissance Fort Worth Hotel

Tarrant County Court

Tarrant County College on Trinity River Campus

Fort Worth Zoo along Clear Fork Trinity River

Will Rogers Memorial Center, Casa Mañana and Farrington Field in the Cultural District

Casa Mañana (performing arts theater) and Farrington Field (named in memory of E.S. Farrington, a long time superintendent of the Fort Worth Independent School District)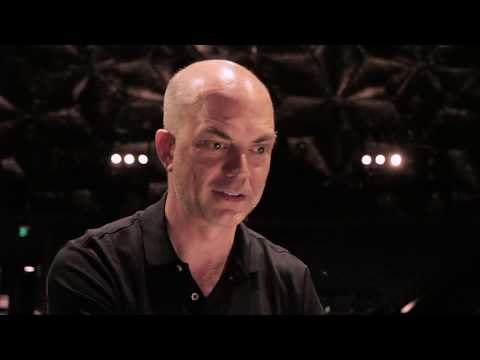 Will Rogers Equestrian Center - Burnett Building and Will Rogers Auditorium

Dickies Arena located in the empty spot in the back (2017-2019 construction)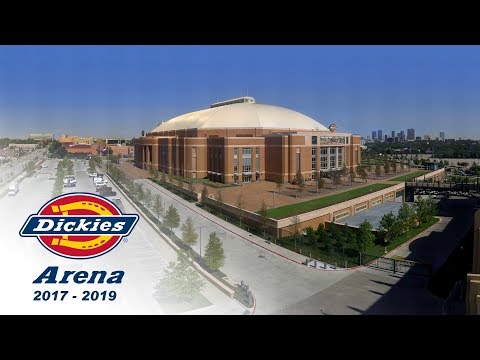 Now one of the best best rodeos in the country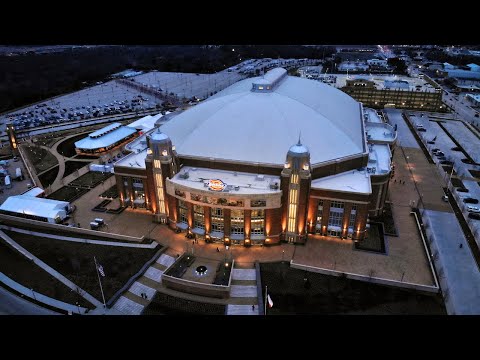 Camp Bowie Blvd crossing with West 7th st, University Dr and Bailey Ave

Fort Worth Stockyards, historic former livestock district, home of Texas Cowboy Hall of Fame museum

Final stop today at Fort Worth Meacham International Airport

Further east tomorrow, northern side of Louisianna then Mississippi.
Leg 309, Fort Worth, Texas via Louisiana, Mississippi, Tennessee and Missouri to Quincy, Illinois, USA


DAY06_26.PLN (20.5 KB)
A mega marathon leg. The longest for being active at the controls, all over dense terrain including 9 photogrammetry areas. Data consumption for this leg was 21.2 GiB. 6 states, 58 stops and too many pictures.
06-26 Fort Worth Meacham Intl KFTW 7:14 AM
06-26 Ft Worth Spinks KFWS 7:21 AM
06-26 Mims Farm 01TX 7:32 AM Ellis County History 32°23'7"N 96°50'52"W
06-26 Harbor Point 74XA 7:47 AM
06-26 Tyler Pounds Rgnl KTYR 8:02 AM
06-26 Kilgore 4TX6 8:17 AM Longview PG Area 32°28'6"N 94°43'46"W
1:03
06-26 Kilgore 4TX6 9:08 AM
06-26 Harrison Co KASL 9:24 AM
06-26 Shreveport Rgnl KSHV 9:36 AM Shreveport PG Area
06-26 Shreveport Downtown KDTN 9:55 AM
06-26 Barksdale Afb KBAD 9:58 AM
06-26 Arcadia-Bienville Paris 5F0 10:13 AM
06-26 Ruston Regl KRSN 10:22 AM
06-26 Monroe Rgnl KMLU 10:43 AM Monroe PG Area
06-26 Hooks Meml M79 10:51 AM
06-26 Gustafson 71LA 11:02 AM
06-26 Scott M80 11:06 AM
06-26 Freebird 7MS7 11:20 AM
06-26 Hawkins Field KHKS 11:26 AM Jackson PG Area
06-26 Jackson-Medgar Wiley Evers International KJAN 11:42 AM
06-26 Dee's strip 5MS6 11:52 AM
06-26 Kaehr 6MS6 11:57 AM
06-26 Harrell Field MS08 12:02 PM
06-26 Carthage-Leake County 08M 12:11 PM
06-26 Kosciusko-Attala Co KOSX 12:20 PM
06-26 Winona-Montgomery County 5A6 12:31 PM
06-26 Grenada Mun KGNF 12:40 PM
06-26 Panola Co KPMU 12:55 PM
06-26 Williams Field 08MS 1:03 PM
06-26 Berryhill Farms MS64 1:09 PM
06-26 Memphis Intl KMEM 1:15 PM Memphis PG Area
06-26 General Dewitt Spain M01 1:55 PM
4:47
06-26 General Dewitt Spain M01 3:34 PM
06-26 McNeely 63AR 3:41 PM
06-26 Delta Regl KDRP 3:49 PM
06-26 Stans Field KBRR 3:57 PM
06-26 Carlisle Mun 4M3 4:09 PM
06-26 R V Stewart Field AR55 4:18 PM
06-26 Adams KLIT 4:22 PM Little Rock PG Area
06-26 North Little Rock Municipal KORK 4:59 PM
06-26 Bobwhite Hill Ranch AR84 5:05 PM
06-26 Arkavalley 12A 5:12 PM
06-26 Clinton Mun KCCA 5:25 PM
06-26 Searcy County 4A5 5:34 PM
06-26 Misty Meadows MO65 5:52 PM
06-26 Lake Taney Como 1MU1 6:00 PM Small field
06-26 Gimlin 18MO 6:11 PM
06-26 Childress Airstrip MU12 6:15 PM Springfield PG Area 37°11'47"N 93°16'48"W
06-26 Springfield-Branson National KSGF 6:36 PM
06-26 Textor 41MO 6:41 PM Internet down again
06-26 Stockton Mun MO3 6:52 PM
06-26 Skyriders MO52 7:03 PM
06-26 Bar-Vik MO89 7:16 PM
06-26 Eldon Model H79 7:26 PM
06-26 Jefferson City Memorial KJEF 7:40 PM Jefferson PG Area
06-26 Columbia Rgnl KCOU 7:48 PM Columbia PG Area 38°56'58"N 92°19'32"W
06-26 White Cloud Flying Field MU23 8:12 PM
06-26 Bradley KMBY 8:23 PM
06-26 Shelby Co 6K2 8:33 PM
06-26 Quincy Rgnl-Baldwin Field KUIN 8:49 PM
06-26 Mt Sterling Mun I63 8:58 PM
Flight time 11:14 58 stops
Departing from Fort Worth Meacham International Airport

Fort Worth at dawn

First stop at Ft Worth Spinks Airport

Sunrise over Johnson County

Midlothian

Yes, lightning as usual, every single day

Ellis County Historic Courthouse, a lone landmark in Waxahachie, Texas


This courthouse is the fourth one to stand on this site, starting with an 1850 log cabin costing $59, a wooden frame structure in 1854 for $1,999, and two-story yellow limestone structure with a tower for $40,000 circa 1870. Finally the most recently restored courthouse was formally accepted in 1897 at a cost of approximately $130,000 plus the supervising architect's fee. link
Cedar Creek Reservoir

Harbor Point Airport / Gun Barrel City Airpark LLC

Tyler Pounds Regional Airport

Home to Historic Aviation Memorial Museum

Kilgore Airport-4TX6

Longview, mostly located in Gregg County

Gregg County Historical Museum (small red building on the left side)

Longview Transit Station

FTSI on E Whaley St

Harrison County Airport

Arriving in Shreveport, Louisiana, next to Cross Lake

Independence Stadium and Hirsch Memorial Coliseum - George's Pond, home to the Shreveport Mudbugs

Shreveport Municipal Auditorium, 1920's venue, the building lust left of my nose

Downtown at Milam St an Edward St

At Cotton St and McNeil St

Shreveport Fire Department along Twelve Mile Bayou

Sam's Town Hotel & Casino, Shreveport on the Red River

Shreveport Aquarium at Downtown Riverfront

Boomtown Casino Hotel

Diamond Jacks, heading for Shreveport Downtown Arprt-Dtn in the distance

Landing at Aeroportul Arcadia-Bienville Parish

Monroe on the Ouachita River

Monroe Downtown Rivermarket

Monroe Civic Center

Youngs Bayou (small river crossing the road and tracks)

Monroe Regional Airport behind the Pecanland Mall

Hooks Memorial Airport in Richland Parish

The Mississippi River in Warren County

Vicksburg, Mississippi

Hawkins Field Airport in Jackson

Jackson, the capital of Mississippi

Mississippi State Capitol

Jackson Volcano underneath the Mississippi Coliseum


Settled 2,900 ft. beneath the city, this extinct volcano is said to be about 70 million years old
Jackson State University

Mississippi Veterans Memorial Stadium, home to the Jackson State Tigers

Jackson-Medgar Wiley Evers International Airport

Ross R. Barnett Reservoir at Spillway Overlook, Pearl River flowing out

Pearl River winding through Leake County

Carthage-Leake County Airport

Kosciusko-Attala County Airport in Attala County

Grenada Lake Dam in the Yalobusha River

Enid Lake

Panola County Airport

Safari Wild Animal Park in Panola County

Williams Field in Tate County

Arriving in Memphis, Tennessee at Barnhart Crane & Rigging

So many great songs have come from Memphis, yet this one automatically sticks in my mind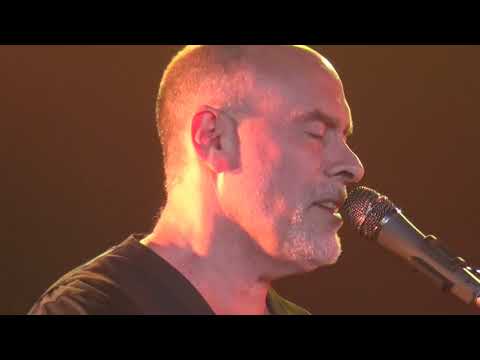 FedExForum on the right, Mississippi River on the left

Orpheum Theater on Beale St

Silly Goose, vintage styled lounge on Peabody Pl

Memphis Music Hall of Fame (red building) with a statue of young Elvis in the park behind


The building behinf the Music Hall of Fame (to the right) is gone, all parking lot
Autozone Park, minor league baseball stadium

Civic Center Plaza with Memphis Police Department and the Fire Museum of Memphis

Sun Studio, birthplace of Rock 'n Roll, opened by rock-and-roll pioneer Sam Phillips in 1950


Elvis Presley, B.B. King and Johnny Cash recorded albums here
Stax Museum of American Soul Music and Elmwood Cemetery dating from 1852

Richardson Oilseed Products, on the way to Graceland

Elvis Presley's Meditation Garden

Graceland Mansion, home of Elvis Presley from 1957 to 1977

Graceland with Lisa Marie Airplane, Elvis's Convair 880 Jet, built in 1958

Landing at General Dewitt Spain Airport

Crittenden County

Stans Field at Cotton Plant, Arkansas

Lonoke County

Lonoke

Bill and Hillary Clinton National Airport at Little Rock, the capital of Arkansas

North Little Rock on the Arkansas River

William J Clinton Library and Museum next to Heifer Village & Urban Farm

First Security Amphitheater

Little Rock Downtown area

Arkansas State Capitol

War Memorial Stadium, hosting Razorback & other college football games, plus special events

Kavanaugh Blvd in Hillcrest Historic District

Big Dam Bridge at Cook's Landing Park

The longest U.S. pedestrian & bike bridge (4,226 feet), spanning the Arkansas River atop Murray Dam

I 430 at Two Rivers Park Bridge, safe to fly under

Greers Ferry Lake

Landing at Clinton Municipal Airport in Van Buren County

Buffalo River in Searcy County

Tomahawk Creek in Marion County

Misty Meadows on Bull Shoals Lake in Scott Township, Missouri

Taking off from Misty Meadows over Bull Shoals Lake

Edgewater Beach, Ozark Beach Dam on the right (not visible in game)

South Linn Township

Arriving in Springfield, Missouri at Conco Quarries Inc

Along E Republic Rd

Wonders Of Wildlife National Museum & Aquarium

Robert W. Plaster Stadium at Missouri State University

Missouri State University with JQH Arena, home to the Missouri State basketball teams

Hammons Field, home of the Springfield Cardinals and Central Bank (tower)

Park Central Square

Birthplace of Route 66 Roadside Park


On April 30, 1926 a telegram was sent from Springfield's Colonial Hotel—demolished in 1997—proposing that the road from Chicago to Los Angeles be named Route 66. It is for this reason that Springfield is recognized as the birthplace of Route 66
BNSF yard in Northwest Springfield

BNSF Springfield Signal Shop

Bona Glade Natural Area on Stockton Lake

Wasson Bluff, Hwy 215 crossing the lake

Pomme De Terre Dam and Lake, potato lake, why not

Lake of the Ozarks


(The tv series, good show, is mostly filmed in Atlanta, Georgia)
Village of Four Season in Camden County

Arriving in Jefferson City at the Missouri State Capitol

Cole County Circuit Court (building with the tower)

Missouri State Penitentiary Museum, showing an old lethal injection machine

US District Court Clerk and Missouri State Penitentiary (museum) from the 1800s

Columbia Regional Airport

Faurot Field and Hearnes Center at the University of Missouri

University of Missouri, located in Columbia

Boone Quarries at Columbia Cosmopolitan Recreation Area

Columbia Cosmopolitan Recreation Area

A closer look at the Quarry

While it's starting to rain again

Bradley Airport

Above (some of) the clouds on the way to Quincy

Quincy below

Quincy is known as Illinois's "Gem City"

Quincy Rgnl-Baldwin Field

One more flight to Mt Sterling

Final stop of the day at Brown County Flyers Association Airport

Next leg, more of Illinois, fewer hours
Fun for a rainy day, but that was a long sitting.
Cool. I am doing a similar project. Also in the Bonanza, but IFR. From Cebu, Philippines to Zurich, Switzerland. Currently, I'm in India. Flying as low as it's reasonable, but with increased sim rates over boring areas.
I've also started using sim rate to manage exploration better. I usually slow it down in PG Areas to have plenty of time to find the interesting views (and give the sim time to catch up resolving the area), then speed it up while flying over empty terrain or in the clouds to catch back up to real time.
I always fly with live weather, which only works when it matches with the right time yet half an hour earlier or later doesn't really matter. Live weather is not that accurate. The times I write down are in EST but not always exactly matching my local time. Sometimes I quit a bit sooner, sometimes later when running behind sim time. (Sim time also starts falling behind on its own in areas with lots of stuttering)
It makes things easier to manage. 'Bank' some time ahead, set sim rate to 1/4 and do groceries while the plane crawls over a body of water. Same when something comes up, pause, simrate to 1/4, then go at 2x speed where possible to catch back up later. I've done so many landings, landing at 2x speed goes very smooth now.
All these PG areas in the USA make me fall behind all the time though, it's an effort to catch back up to real time. Yet much better than rushing by the interesting parts.
Good luck on your journey!
Leg 310, Quincy, Illinois via Missouri and Kentucky to Chapmansboro, Tennessee, USA


DAY06_27.PLN (9.2 KB)
A lot of wind today, more rain as well, but visibility wasn't too bad. 5 more PG areas today, smaller ones, 8.5 GiB of data streamed on this leg.
06-27 Mt Sterling Mun I63 7:05 AM
06-27 Greater Beardstown K06 7:12 AM
06-27 Abraham Lincoln Capital KSPI 7:27 AM Springfield PG Area 39°48'3"N 89°38'56"W
06-27 Bock Farms 3LS7 7:43 AM
06-27 Roy Burden Rla 2LL3 7:49 AM Unclear runway
06-27 Hooterville 7IS3 7:55 AM
06-27 John Scharff 33IL 8:00 AM
06-27 Niklaus Rla IS26 8:07 AM
06-27 Oink Acres 17LL 8:11 AM Champaign PG Area 40°6'3"N 88°14'8"W
06-27 Mayhall 5LL3 8:42 AM 26 knot headwind
06-27 Mattoon Airport KNAR 8:55 AM
06-27 Vandalia Mun KVLA 9:16 AM
06-27 Silver Creek 3IL1 9:28 AM
06-27 St Louis Rgnl KALN 9:36 AM
06-27 Lambert-St Louis Intl KSTL 9:45 AM St Louis PG Area 38°37'33"N 90°11'24"W
06-27 St Louis Downtown KCPS 10:16 AM
06-27 Lindauer 83LL 10:26 AM
06-27 Sparta Community-Hunter KSAR 10:31 AM
06-27 Southern Illinois KMDH 10:47 AM Carbondale PG Area
06-27 Veterans Airport of Southern I KMWA 10:59 AM Marion PG Area
06-27 Vienna KVIN 11:13 AM
06-27 Kentucky Dam State Park M34 11:25 AM
06-27 Lake Barkley State Park 1M9 11:44 AM
06-27 Sabre Aaf (Ft Campbell) KEOD 11:55 AM
06-27 Whifferdill TN77 12:08 PM
Flight time 5:03 24 stops
Starting at Mt Sterling, the weather and light look almost identical to yesterday, except it's morning now

Mt Sterling Township

La Moine River joining the Illinois River

Greater Beardstown Airport-K06 in Cass County, Illinois

Virginia Township

Ashland

Pleasant Plains

Abraham Lincoln Capital Airport in Springfield, Illinois


Abraham Lincoln lived in Springfield from 1844 to 1861 before becoming the 16th president
Springfield, the capitol of Illinois, lit by lightning

Illinois State Capitol Building

Pinnacle Club Lounge at the top floor of 700E Adams St

Old State Capitol and Union Square Park further back

Union Station (rail museum) at Union Square Park

The Alamo (bar), nice mural

Leaving Springfield via Pillsbury district

Hooterville Airport-7IS3 at Hallsville

Clinton Lake, IL. I found a Clinton Lake before in Kansas

Clinton Lake State Recreation Area

Arriving in Champaign at Kraft Foods

Champaign Campus Town

Boney Creek running through Midtown parks

University of Illinois Armory (stadium) with military recruiting offices, scholarships and enrollment

Zuppke Field at Memorial Stadium and State Farm Center behind


Robert Zuppk was the University of Illinois head football coach from 1913 to 1941
Detention Basin (reservoir) at Healey St, looks like Champaign can use some rain

Orpheum Children's Science Museum in a former vaudeville theater

Crystal Lake Park Family Aquatic Center and the Champaign County Fair

Continuing on over Bowdre Township

Richland Township, Lake Shelbyville in the distance

Dry Point Township

Vandalia Lake

Landing at Vandalia Municipal Airport

Wood River (town) along the Mississippi River in Madison County

Edward Ted and Pat Jones-Confluence Point State Park


Where the Missouri River joins the Mississippi River
Landing at Lambert-St Louis International Airport

St Louis, Missouri at Grand Blvd and Sullivan Ave

The Dome at America's Center, home stadium of the St. Louis Rams

The Gateway Arch, 1965 630-foot tall monument representing a door to the western part of the country

Old Courthouse where former slave Dred Scott (1799-1858) sued for freedom (unsuccessfully)


A landmark decision in 1857 of the US Supreme Court in which the Court held that the US Constitution was not meant to include American citizenship for black people, regardless of whether they were enslaved or free, The decision inflamed the national debate over slavery and deepened the divide that ultimately led to the Civil War in 1865.
Following the ruling, the Chaffees deeded the Scott family to Taylor Blow, who manumitted them on May 26, 1857. Scott worked as a porter in a St. Louis hotel, but his freedom was short-lived; he died from tuberculosis, but at least his wife and two daughters lived on in freedom.
Busch Stadium, red-brick ballpark, home of the St. Louis Cardinals

Enterprise Center, hosting ice hokey and other sports and Stifel Theatre (opera house)

St Louis Aquarium at Union Station

1004 Pine St

Alton & Southern Railway Co on the way to the airport

Landing at St Louis Downtown Airport with Gateway Grizzlies baseball club on my right

World Shooting and Recreational Complex at Shotgun Lake


I had no clue what this was from the air, it's nearly 5km long!
Sparta Community-Hunter Airport

Ora Township

Carbondale in Jackson County, Illinois

Home to Southern Illinois University

Which in turn is home to Saluki Stadium and Banterra Center next to Campus Lake

Evergreen Park at Carbondale Reservoir

Marion, county seat of Williamson County. Here at W Deyoung St and Civic Cir Blvd (mall)

Downtown, only 17,000 people here


A dispersed urban area that developed out of the early 20th-century coal fields
Williamson County Fairgrounds

Vienna Airport, Pope County, Illinois


Actually much closer to Glendale, 18km from Vienna
Bay City on the Ohio River, the border with Kentucky

Kentucky Dam State Park Airport

Kentucky Dam, holding back the Tennessee River and Kentucky Lake

Next to it, Barkley Dam, holding back the Cumberland River and Lake Barkley

Lake Barkley at the smaller Energy Lake

Winn Materials at Clarksville, Tennessee on the Cumberland River

Final stop today in Cheatham County

At Whifferdill Airport-TN77

Next to Dyson Ditch Wildlife Refuge

Looks like a nice place to stay overnight. Tomorrow on to Nashville.
Leg 311, Chapmansboro, Tennessee via Kentucky to Fort Wayne, Indiana, USA


DAY06_28.PLN (10.7 KB)
Three very photogenic cities today, Nashville, Louisville and Indianapolis, all with their own character. Fort Wayne looks pretty good as well. PG data is wonderful, another 10.6 GiB streamed this leg.
06-28 Whifferdill TN77 6:51 AM
06-28 John C Tune KJWN 6:59 AM Nashville PG Area
06-28 Nashville Intl KBNA 7:41 AM
06-28 Lebanon Mun M54 7:52 AM
06-28 Jackson County 1A7 8:11 AM Dale Hollow Dam 36°32'13.9"N 85°27'04.4"W
06-28 Hollow Regional 44I 8:25 AM Wolf Creek Dam 36°52'06.1"N 85°08'49.3"W
06-28 Russel County K24 8:35 AM
06-28 Taylor Co KAAS 8:46 AM
06-28 Addington KEKX 9:01 AM
06-28 Vine Grove 70KY 9:05 AM Fort Knox 37°52'60"N 85°57'55"W
06-28 Godman Aaf KFTK 9:09 AM
06-28 Louisville Intl-Standiford Fie KSDF 9:21 AM Louisville PG Area
06-28 Calrk Rgnl KJVY 9:55 AM
06-28 Salem Mun I83 10:04 AM
06-28 Grissom Mun KBFR 10:12 AM Monroe Lake Dam 39°00'30.7"N 86°30'41.7"W
06-28 Monroe County KBMG 10:20 AM
06-28 Kenstin Manor 24IN 10:28 AM
06-28 Zupancic Field 9IN7 10:31 AM
06-28 Twelve Oaks II87 10:34 AM
06-28 Kay Air 20II 10:39 AM
06-28 Indianapolis Intl KIND 10:44 AM Indianapolis PG Area 39°46'21"N 86°9'38"W
06-28 Indianapolis Motor Speedway 39°47'41.66" N86°14'20.23"W 10:52 AM
06-28 Indianapolis Metropolitan KUMP 11:19 AM
06-28 Sheridan 5I4 11:28 AM
06-28 Indian Hills Flying Field 2II0 11:36 AM Kokomo PG Area 40°28'30"N 86°7'40"W
06-28 Kokomo Mun KOKK 11:41 AM
06-28 Wabash Mun KIWH 11:50 AM
06-28 Beck Pvt II14 11:57 AM
06-28 Homestead 29IN 12:02 PM Fort Wayne 41°3'21"N 85°16'8"W
06-28 Fort Wayne Intl KFWA 12:31 PM
Flight time 5:38 29 stops
The sun is up already, time to go

First stop at John C Tune Airport-Jwn on the Cumberland River

Arriving in Nashville, the capital of Tennessee

Tennessee State Capitol

Musicians Hall of Fame and Museum and St Mary of the Seven Sorrows built in the 1840s

Fort Nashboro, 1780 log-cabin outpost, the foundation of Nashville on the Cumberland River

Nissan Stadium on the other side of the river, John Seigenthaler Pedestrian Bridge on the left

John Seigenthaler Pedestrian Bridge with a view of Fort Nashboro

vXchnge - Data Center - Nashville

Bridgestone Arena, home to the NHL's Nashville Predators

Music City Center, convention center next to Bridgestone Arena

Country Music Hall of Fame and Museum, flying down Rep. John Lewis Way S

Ryman Auditorium, known as the "Mother Church of Country Music"


In front, Honky Tonk Highway on Broadway
Honky Tonk Highway, open until 3am with live music

Vanderbilt University

Charles Hawkins Field and Vanderbilt Dudley Field

Looping back to down town over Vanderbilt University

333 Commerce St aka The Bat Building (617ft)

And on to Music Valley northeast of Nashville

Home to the landmark Grand Ole Opry House


hosts live radio shows featuring both country music greats and new acts
The show that made country music famous. Emanating from Nashville, TN since 1925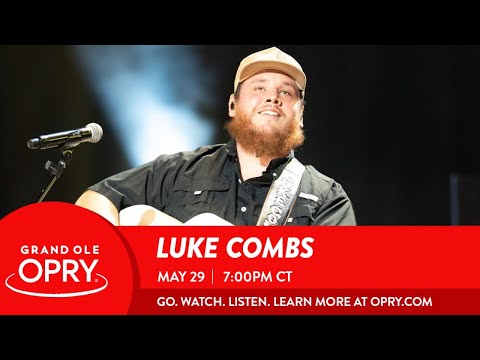 Garden Conservatory at the Gaylord Opryland

Heading to Nashville International Airport over the Cumberland River

Nashville International Airport

J Percy Priest Dam Site and Reservoir

Lebanon Municipal Airport

Jennins Creek in Hence Hollow

Landing at Jackson County Airport on the Cumberland River

Dale Hollow Dam and Lake

Dale Hollow Dam Recreation Area at Dry Branch (the river)

Dale Hollow Reservoir

Hollow Regional Airpor

Named Spring Creek Airport on Google

Very pretty approach over Spring Creek

Wolf Creek Dam holding back the Cumberland River

Russel County Airport

Otter Creek in Larou County

Fort Knox next to Godman AAF


depository for storage of precious metal bullion & valuable items of foreign governments
Fort Knox is considered the most heavily guarded place in the world


Only Goldfinger ever attempted to break into Fort Knox
Godman AAF right next to Fort Knox

Landing at Louisville International Airport aka Standiford Field

Standiford Field was built by the Army Corps of Engineers in 1941

Taking off again to visit Louisville, Kentucky's largest city, on the Ohio River

Kentucky Kingdom & Hurricane Bay amusement park

Cardinal Stadium at the Howard Schnellenberger Football Complex

Churchill Downs, home to the Kentucky Derby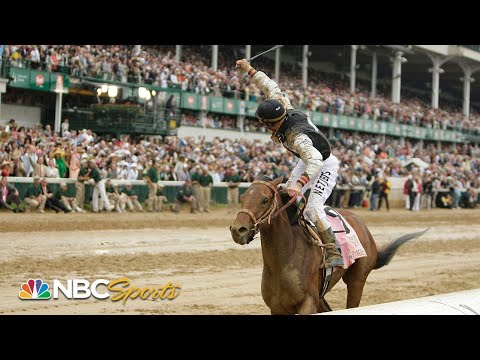 Heading downtown, Ohio River ahead

University of Louisville, home to The Speed Art Museum

Downtown at W Jefferson St

Belle of Louisville Riverboats and KFC Yum! Center

Louisville Slugger Museum & Factory

120ft long bat, replica of Babe Ruth's bat, placed here in 1995


The bat is signed by Buf Hillerich who made the first Louisville Slugger bat in 1884
Kentucky International Convention Center and Diane's Louisville on Starks Building, Vue at 3rd (left)

Louisville Slugger Field, home of minor-league baseball's Louisville Bats

Atkins Quarry on the way to Clark Regional Airport

Clark Regional Airport, approach over Jeffersonville

Cementville in front of the runway

East Fork White River in Guthrie Township

Monroe Lake Dam

Kenstin Manor next to Beanblossom Creek

Indianapolis International Airport

Indianapolis Motor Speedway, home to the Indy 500 & many other races

Indy 500, one of the first racing games I got addicted to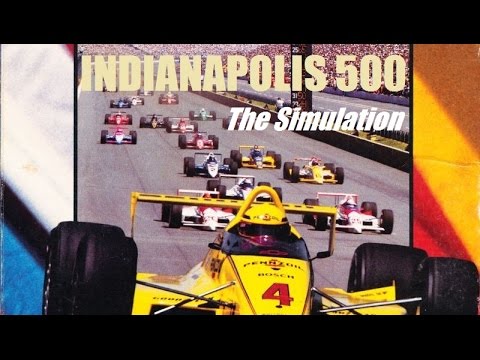 I could only win by taking out all the other cars… The crashes and pile ups were glorious
And now it's in full detail in a flight sim! (but no cars racing around yet

)

You can land on it, not recommended, very bumpy

The real drivers at work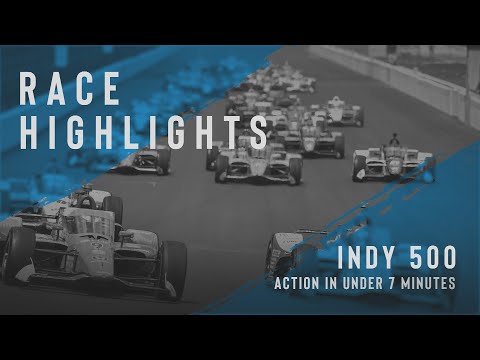 On to Indianapolis, aka Indy, the capital of Indiana

Victory Field, home to the Indianapolis Indians

Lucas Oil Stadium, home to the Indianapolis Colts

Bankers Life Fieldhouse. home to the Indiana Pacers

Indianapolis Artsgarden next to Rhythm! Discovery Center

Indianapolis Artsgarden, cultural center and popular wedding venue

Soldiers & Sailors Monument

Neoclassical limestone memorial, houses a Civil War museum

Indiana Statehouse, Indiana's neoclassical capitol, home to state government since 1888

Landing at Indianapolis Metropolitan Airport

Bridgewater Club

Indian Hills Flying Field-2II0

Kokomo, the county seat of Howard County

Kokomo Municipal Airport

Wabash Municipal Airport

Beck Pvt in Clear Creek Township, a grass trip next to the IN-5

Fort Wayne Country Club along W Jefferson Blvd

Jefferson Pointe Shopping Center

McCulloch Park with Ft Wayne's Farmers Market (opening 2022)

Parkview Field and Foellinger-Friemann Botanical Conservatory behind the parking garage

Allen County Courthouse

Fort Wayne is located where the St Maries and St Joseph river come together to form the Maumee River

Fort Wayne Water Filtration at the confluence of the St Maries (right) and St Josepth (left) rivers

South Side High School Athletic Annex below the Hanson Quarry

Last stop today at Fort Wayne International Airport

Ohio next, Dayton and Cincinnati.
Leg 312, Fort Wayne, Indiana via Ohia, Kentucky, West Virginia, Virginia and Tennessee to Asheville, North Carolina, USA


DAY06_29.PLN (10.7 KB)
Trading in the plains for some nice rolling hills and an actual mountain. A bit fewer PG areas this leg, but more interesting terrain as a trade off. Still another 9.5 GiB streamed today, photogrammetry uses a lot of data.
06-29 Fort Wayne Intl KFWA 6:13 AM
06-29 Decatur Hi-Way KDCR 6:19 AM
06-29 Mulholland OI99 6:26 AM
06-29 Sidney Mun KSCA 6:39 AM
06-29 Apple 0OH7 6:42 AM
06-29 Waco 1WF 6:47 AM
06-29 James M Cox Dayton Intl KDAY 6:51 AM Dayton PG Area 39°46'34"N 84°11'45"W
06-29 Moraine Air Park I73 7:16 AM
06-29 Hook Field Mun KMWO 7:25 AM
06-29 Butler Co Rgnl-Hogan Field KHAO 7:31 AM Cincinnati PG Area 39°5'58"N 84°30'37"W
06-29 Cincinnati Muni Airport Lunken KLUK 8:10 AM
06-29 Clermont County I69 8:17 AM
06-29 Creager 3OH7 8:24 AM
06-29 Bernie's OA10 8:27 AM
06-29 Lewis 1OH9 8:37 AM
06-29 General Electric 92OH 8:45 AM US Grant Bridge 38°43'39"N 82°59'50"W
06-29 Ashland-Boyd Co KDWU 9:17 AM
06-29 Newlon I41 9:28 AM
06-29 Ona Airpark 12V 9:32 AM
06-29 Mallory WV12 9:50 AM
06-29 Island WV08 9:58 AM
06-29 New River Gorge WV32 10:19 AM
06-29 New River Bridge 38°4'4.40" N81°5'3.94"W 10:25 AM
06-29 Raleigh County Memorial KBKW 10:36 AM
06-29 Mike Ferrell Field WV09 10:47 AM
06-29 Welch Mun I25 10:54 AM
06-29 Tazewell Co KJFZ 11:06 AM
06-29 Tri-Cities Regl Tn/Va KTRI 11:30 AM
06-29 Skyline Peak 33NR 11:48 AM Biltmore Estate 35°32'27"N 82°33'11"W
06-29 Ashevill Rgnl KAVL 12:08 PM
Flight time 5:55 29 stops
Departing from Fort Wayne just ahead of sunrise

The sun popping right up while climbing

First stop Decatur Hi-Way on Hwy 224 in Union Township

Second stop Mulholland in Center Township. So many airports here, I need to skip more

St Marys State Fish Hatchery in Grand Lake St Marys State Park

Sidney Municipal Airport- KSCA

Historic WACO Airfield in Concord Township

Great Miami River Recreational Trail in Northridge, Harrison Township, Ohio

Kettering Field on the Miami River in Dayton, located in western Ohio

RiverScape MetroPark, right after the Mad River joins the Miami River

Day Air Ballpark home of the Dayton Dragons

RTA Hub, the 5 little stalls, bus station

The Commercial Building on S Ludlow St, the one with the glass dome roof

Sinclair Community College behind Sinclair parking garage

Stuart Field at the University of Dayton

Carillon Historical Park

Home to Wright Brothers National Museum, a bit overgrown in FS2020

Orville Wright was born in Dayton in 1871, Wilbur was born in Millville in 1867


The first powered flight was at Kittyhawk, NC, on the Atlantic coast in 1903
Miami Bend Park in West Carrollton

Moraine Air Park

Miamisburg, also along the Great Miami River Recreational Trail

The trail hugs the river for 75 miles, I would love to go cycling on that trail
https://www.miamivalleytrails.org/trails/great-miami-river-trail
Mound Golf Course at Miamisburg Mound Park


home to Ohio's largest prehistoric burial mound, made by the Adena culture (800 BC to 100 AD)
Middletown Regional Airport

Arriving in Cincinnati at Carthage neighborhood

Ivory Dale

University of Cincinnati College of Medicine

Nippert Stadium, home to the Bearcats, on The University of Cincinnati Campus

(Site of) TQL Stadium, originally West End Stadium, home to FC Cincinnati, soccer stadium


The picture shows the former Stargel Stadium, which was dismantled end 2018
Paul Brown Stadium, home to the Cincinnati Bengals, John A Roebling Suspension Bridge and Great American Ball Park, home to the Cincinnati Reds

National Underground Railroad Freedom Center behind Great American Ballpark

Fountain Square

Cincinnati Music Hall at Washington Park, home to the Cincinnati Symphony Orchestra

Here's some nostalgia served up by the Cincinnati Symphony Youth Orchestra
Findlay Market, Ohio's oldest continuously operated wet market

One of Cincinnati's most cherished institutions, welcoming more than one million visitors each year

Museum Center in Cincinnati Union Terminal

On the track side, Robert D Lindner Family OMNIMAX Theater

Bellevue Beach Park on the Ohio River

Campbell County, heading for the airport

Cincinnati Municipal Airport - Lunken Field ahead

Riverfront Live and Peddlers Flea Market before the runway

Clermont County Airport

Creager Airport

Lewis Airport-22II on the James A Rhodes Appalachian Hwy

General Electric Airport at GE Aviation Engine Testing in Peebles, Ohio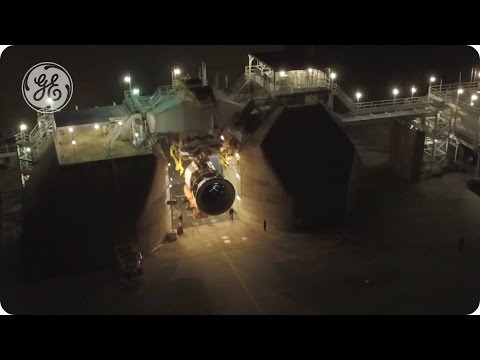 US Grant Bridge over the Ohio river at Portsmouth, Kentucky

A three span cable-stayed structure, built between 2001-2006

I haven't flown upside down in a while, a wee bit close to the deck

Enough clearance but it still slammed me down into the river after unpausing, can't fly underneath this one

Ashland-Boyd County Airport

Robert Newlon Airpark in West Virginia


The Ohio river forms the state border here, Ohio on the other side
Ona Airpark-12V next to Ona Speedway

St Albans, West Virginia on the Kanawha River

Looking for Mallory Airport, while flying over Spring Hill, South Charleston

There it is, nicely hidden

Flying low has its disadvantages

Scotts Island Airport ahead at Chesapeake


Chesapeake and Ohio Railway, not as good as the B&O, but a great asset in the second stage of the game, especially when teamed up with the PRR (1830: Railway and Robber Barons board game)
I started writing a PC version of 1830 back in the 90s with a friend. We got the database, map management and bidding rounds done, about to start on the main game play loop when I found the game for PC in a store. It came out in 1995. At least we didn't get that far yet! Pre Internet days.
Scotts Island in the Kanawha River

Taking off next to Diamond on the north bank

Montgomery and Dunn Hollow (coal mine)

Alloy, originally known as Boncar

Kanawha Falls

New River Bridge at New River Gorge

New River Gorge Airport at Ames Heights close to the bridge

New River below, hmm that bridge looks like a runway

No need for the airport, this works perfectly fine

No problems flying under this one

3,030 feet long, 876ft high, completed in 1977, then the world's highest regular roadway bridge

Home to Bridge Day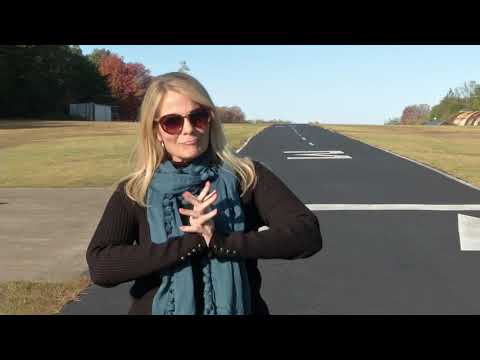 Terry, West Virginia

Raleigh County Memorial Airport

Pocahontas Coal Co LLC on Stonecoal Creek

Mike Ferrell Field

Welch Municipal Airport at Big Four on Elkhorn Creek

Tazewell County Airport

A bit longer stretch to the next stop, up to 10,000ft for an overview, above Russel County

Washington County, located in the Apalachian Mountains

Bristol cradling the border between Virginia and Tennessee


The border runs through State st, center of town
Tri-Cities Airport

Lamar on the Nolichucky River in Tennessee

Lamar Alexander Rocky Fork State Park, Big Bald mountain ahead

Big Bald (5,515ft)

Skyline Peak Airport

Flat Creek in Buncombe County

Weaverville in Buncombe County, North Carolina

Biltmore Estate, George W. Vanderbilt's iconic French Renaissance château

Completed in 1895, 250 room château with walled garden and conservatory

George Washington Vanderbilt II (1862-1914) art collector and member of the prominent Vanderbilt family

Asheville Regional Airport

Final stop for the day, just before the rain rolls in

I'll be heading east tomorrow, more of North Carolina
Leg 313, Asheville to Cape Hatteras, North Carolina, USA


DAY06_30.PLN (9.5 KB)
Due east through North Carolina to the Atlantic Ocean. 4 more PG areas along the way and another 7.9 GiB of data streamed. That puts the total for the month at 188.2 GiB since arriving in Florida on the 15th. 106 PG areas in 15 days. It's a very different game in the USA vs the rest of the world.
06-30 Ashevill Rgnl KAVL 7:21 AM
06-30 Cane Creek 4NC6 7:23 AM
06-30 Bearwallow Farm 0NC1 7:27 AM very short 'runway'
06-30 Patton Valley 6NR6 7:39 AM
06-30 Shiflet 9A9 7:43 AM Duke Energy Lake James Dam 35°44'36.6"N 81°50'18.5"W
06-30 Silver Creek NC52 7:54 AM
06-30 Morganton-Lenoir KMRN 7:59 AM Rhodiss Dam 35°46'23.3"N 81°26'16.8"W
06-30 Hickory Rgnl KHKY 8:06 AM Oxford Hydro Station 35°49'19.3"N 81°11'33.6"W
06-30 Alexander County NC59 8:12 AM
06-30 Swan Creek 78A 8:23 AM
06-30 Happy Bottom 30NC 8:34 AM
06-30 Smith Reynolds KINT 9:03 AM Winston-Salem PG Area 36°5'1"N 80°13'17"W
06-30 Piedmont Triad Intl KGSO 9:12 AM Greensboro PG Area 36°4'21"N 79°47'23"W
06-30 May 80NC 9:40 AM
06-30 Gibsonville KGIB 9:44 AM
06-30 The Duchy 5NC5 9:53 AM
06-30 Miles NC34 9:57 AM Durham PG Area 36°0'6"N 78°56'25"W
06-30 Lake Ridge Aero Park 8NC8 10:18 AM
06-30 Raleigh-Durham Intl KRDU 10:27 AM Raleigh PG Area 35°47'39"N 78°42'37"W
06-30 Raleigh East W17 10:54 AM
Terrible stuttering, 27GB ram in use, 2-5 fps, restart, very long time to return to main menu
06-30 Raleigh East W17 11:03 AM
06-30 Wilson Industrial W03 11:12 AM
06-30 Pitt-Greenville KPGV 11:25 AM
06-30 Warren KOCW 11:33 AM
06-30 Lee Creek NC12 11:47 AM
06-30 Hodges Farm NC73 11:57 AM
06-30 Mitchell KHSE 12:18 PM
Flight time 4:48 25 stops
Ashville Regional Airport departure time, the sun is already up

Heading east from Ashville

First stop at Cane Creek. I barely got in the air

Taking off from Bearwallow Farm next

McDowell County

Landing at Shiflet Field 9A9 at Mc Dowell Memorial Park along the North Fork Catawba River

Lake James Marina

Lake James State Park

Silver Creek Airport in Morganton

Morganton-Lenoir Airport

Rhodiss Dam and Rhodiss Lake

Hickory Regional Airport on the Catawba River

Alexander County Airport

Sawn Creek Airport

Arriving in Winston-Salem at Wake Forest Baptist Medical Center

Truist Stadium, home of the Winston-Salem Dash

Corpening Plaza city park

The Graylyn Estate in Reynolda Village, 4 star hotel in an old mansion

Reynolda House Museum of American Art in Reynolda Historical District

Kentner Stadium ahead at Wake Forest University

First Assembly of God and Villages at Wake Forest Student Housing

North Forsyth High School - The Grand Winston-Salem (movie theater)

Vulcan Materials Company in Winston-Salem

I love quarries, if only the Grand Canyon would get this level of detail!

Smith Reynolds Airport

Piedmont Triad International Airport

Another one, Martin Marietta - Pomona Quarry

Yellowstone at this resolution, yes please

Arriving at Greensboro over Hewitt Area

Greensboro, North Carolina

Greensboro Coliseum, opened 1959


The largest indoor arena in the United States, with a seating capacity of over 23,500
Greensboro Downtown

International Civil Rights Center & Museum (left of the red building with large window)

First National Bank Field, home to the Greensboro Grasshoppers

North Carolina Agricultural and Technical State University

Irwin Belk Track

Revolution Mill along North Buffalo Creek

May Airport 80NC

Durham next, Wallace Wade Stadium at Duke University


Home to Blue Devils football since 1929
Duke University Divinity School (left) and Duke University School of Nursing (right)

Heading to the center of Durham along Duke's Smith Warehouse

Chesterfield laboratory

Durham Bulls Athletic Park, next to the American Tobacco Trail

Museum of Life and Science with the Magic Wings Butterfly House

Lake Ridge Aero Park, first time I see a yellow beacon, odd


It seems to be the indication for a water airport, looks pretty solid to me
Raleigh-Durham International Airport

Oh yes, it has a quarry

Martin Marietta - Raleigh-Durham Quarry

Raleigh, the capital of North Carolina

Moore Square

The well hidden North Carolina State Capitol

Capital Park and Modecai Village

North Campus at North Carolina State University

Doak Field at Dail Park, home to the North Carolina State University Wolfpack college baseball team


And Stanhope Student Apartments under construction (finished mid 2015)
Carter-Finley Stadium, home to the NC State Wolfpack football team


And PNC Arena, home of the NHL's Hurricanes & NC State men's basketball team
Landing at Raleigh East Airport - W17 *airband - 122.80 am

Pitt County, I had one day without lightning, can't remember any yesterday

Tar River and Pamlico River at Washington, NC

Beaufort County along the Pamlico River

Durham Creek behind

While landing at Lee Creek Airport

Drone view of Nutrien Aurora Phosphate at Lee Creek Airport

Outer Banks island of Hatteras on the Atlantic Ocean

Frisco on the barrier island of Hatteras Island

FInal stop today at Aeroportul Billy Mitchell

The beach at Frisco Campground, The Futuro House and Buxton Woods Coastal Reserve

Next leg, exploring the coast for a while before heading to Bermuda.
Leg 313, Cape Hatteras, North Carolina, USA to St David's Island, Bermuda


DAY07_01.PLN (6.2 KB)
Heading south along the Atlantic coast to Myrtle Beach before heading to Bermuda. No PG data this leg, streamed data down to just under 1 GiB.
07-01 Mitchell KHSE 6:03 AM
07-01 Ocracoke I W95 6:11 AM
07-01 Atlantic Field Mcolf 12NC 6:21 AM
07-01 Smith KMRH 6:30 AM
07-01 Circle P Farm 6NC7 6:35 AM
07-01 Bogue MCALF KNJM 6:38 AM
07-01 Whitewood Forest NC3 6:51 AM
07-01 Holly Ridge/Topsail Island N21 6:55 AM
07-01 Topsail Airpark 01NC 6:57 AM
07-01 Wilmington Intl KILM 7:05 AM
07-01 Pilots Ridge 03NC 7:11 AM
07-01 Brunswick Co KSUT 7:19 AM
07-01 Ocean Isle 60J 7:28 AM
07-01 Grand Strand KCRE 7:35 AM
07-01 Myrtle Beach Intl 7:42 AM KMYR 721nm next FLC 140 FL125 8 knot headwind
07-01 Bermuda Intl TXKF 12:27 PM 69.46 gallons used
Flight time 6:24 15 stops
Aeroportul Billy Mitchell, early morning

Sunrise over Hatteras

Hatteras Inlet Crab Spawning Sanctuary

Ocracoke Beach

First stop at Ocracoke Island Airport

Portsmouth Island

Pemlico Sound between the barrier islands and the main land

Carteret County

Michael J Smith Field at Rachel Carson Reserve

Rachel Carson Reserve

Croatan Game Land

Bogue MCALF, US Marine Corps Landing Field

Onslow County

2D Combat Engineer Battalion at Camp Lejeune


Active since 1940 to support the 2D Marine Brigade, nothing to do with dimensions, just short for 2nd
Stump Sound Area Outstanding Resource Water, Marine protected area

Wilmington, a port city known as a gateway to Cape Fear Coast beaches

Home to Battleship North Carolina museum

Pilots Ridge Airport in Wilmington


Those hangars are basically garages belong to the homes behind. Driveway to the road in front of the house, driveway to the runway at the back of he house
Intracoastal Waterway at Lockwood Folly, Lockwood Folly River flowing out

Holden Beach

Grand Strand Airport at North Myrtle Beach, South Carolina

Apache Pier in Arcadian Shores

Myrtle Beach, the hub of the Grand Strand, a 60-mile string of beaches

Landing at Myrtle Beach International Airport

WonderWorks Myrtle Beach amusement park and Myrtle Beach Boardwalk and Promenade

Leaving the USA behind for a bit, back tomorrow

Course set to Bermuda, I hope I arrive


Actually I already survived the Bermuda Triangle and won't be in it on this flight
Cruising at 140 knots IAS (FLC mode free climb)


Balanced out at 12,500 ft, will climb a bit higher as weight decreases
It's not that far so I left the auto mixture on, lazy. At 12,780 ft here


Or rather insurance in case icing forces the plane down while I'm afk
Prop rpm set to 2170, sticking to 12,800 ft, 224nm to go

Arriving in Bermuda at Somerset Village

National Museum of Bermuda in an old fort at the tip, near Royal Navy Dockyard

A peek inside the museum

Admiralty House Park at Spanish Point


The island is pretty much built-up, but there's still a bit of farm land here and there
Albuoy's Point on Great Sound, Hamilton on the right, the capital of Bermuda

Fort Hamilton below me, Bernard Park on the left

Another view of Hamilton, founded in 1790

Bermuda is a popular cruise ship destination

Fort Hamilton, built in 1870, the massive, 18-ton artillery pieces were never fired in defense of the city

To the airport, flying by Shelly Bay Beach

Made a loop to check out Pink Beach - West Beach on the other side

Mid Ocean Club and Tucker's Point Golf Club

Coney Island, Crystal and Fantasy Caves and Cathedral Cave (picture)

Crystal And Fantasy Caves, Elbow Beach and Johnson's Cove

And finally landing at Bermuda Airport

69.46 gallons used for 721nm, but I spend some extra looping the island

Next leg back to the US, straight to the Wright Brothers Memorial the north along the coast.
Leg 314, St David's Island, Bermuda to Richmond, Virginia, USA


DAY07_02.PLN (5.3 KB)
Back to the USA to the state of Virginia. The day started out nice, then I ended up battling an epic storm which luckily cleared up at the capital of Virginia for some great sightseeing.
07-02 Bermuda Intl TXKF 6:07 AM 587nm next
07-02 First Flight KFFA 9:57 AM Wright Brothers Memorial 36°0'52"N 75°40'5"W
07-02 Pine Island 7NC2 10:06 AM
07-02 Virginia Beach 42VA 10:17 AM
07-02 Oceana Nas-Apollo Soucek Field KNTU 10:22 AM 37 knot winds
07-02 Norfolk Intl KORF 10:29 AM Norfolk PG Area
07-02 Norfolk Ns (Chambers Fld) KNGU 10:55 AM
07-02 Hampton Roads Executive KPVG 11:08 AM
07-02 Aberdeen Field 31VA 11:20 AM
07-02 Newport News-Williamsburg Intl KPHF 11:28 AM
07-02 Williamsburg-Jamestown KJGG 11:36 AM
07-02 Richmond Intl KRIC 11:55 AM Richmond PG Area 37°32'18"N 77°26'2"W
07-02 Hanover Co Mun KOFP 12:34 PM
Flight time 6:27 12 stops
Bermuda International Airport, ready to go

I'm departing at practically the same time as yesterday, yet the sun is much higher already


600nm to the east makes a big difference
Leaving Bermuda behind, climbing to 12,000ft

Back to the USA


Long flight, perfect for doing groceries. Much nicer, right when the store opens
Progressing nicely, time to switch tanks again.


I wonder when the fuel indicator will be fixed (Still shows half full as full)
It's getting a bit cloudy near the coast, little did I know

Descending back down to my regular altitude

Land in sight, Nags Head, North Carolina

Dowdy Park next to Kitty Hawk Kites Hang Gliding School

Wright Brothers National Memorial at the nose of my plane

This is where the first powered flight took off in 1903, which lasted 12 seconds and covered 120ft

Wright Brothers National Memorial Visitor Center

Landing at First Flight Airport next to the monument

Duck, in Dare County, North Carolina, population 369


During the peak vacation season, starting after Memorial Day, the population increases to over 20,000
Pine Island Airport

Flying over Currituck Sound, I feel like I'm heading the wrong way…

Knotts Island and Mackay Island National Wildlife Refuge

Mackay Island National Wildlife Refuge

Virginia Beach Airport

Landing at Oceana Nas-Apollo Soucek Field, the wind has picked up a lot

Nice day for sightseeing

Norfolk International Airport

USS Wisconsin BB-64 at Nauticus in Norfolk, Virginia

Chrysler Museum of Art

Scope Arena

Kornblau Field at S. B. Ballard Stadium on the campus of Old Dominion University

Old Dominion University

Landing at Chambers Field - NAS Norfolk

There are some breaks on the radar, no reason to stay on the ground

Chesepeake, VA

Found a break, over the Chesapeake Square Mall

Landing at Hampton Roads Executive, the weather radar is not looking good

It is pouring


I got stuck in a similar storm yesterday while cycling. The rain was freezing, the trail turned into a river and I got home covered in mud. It was warm and sunny when I left, then it got so dark on the way back I could hardly see the trail. Luckily I was spared the hail which fell at home, but it still took a long time to stop shivering and warm back up.
Climbing up a bit to see what's going on, lots of clouds all around

Heading back down to Aberdeen

Aberdeen Field

Landing at Newport News/Williamsburg International Airport

Eesh, close one

Williamsburg-Jamestown Airport, nothing but grey to see in between

Back up while flying to Williamsburg

It looks like I'm getting to the end of it over Charles City County

Providence Forge

Arriving in Richmond, the capital of Virginia. At Wiliamsburg Rd - S Laburnum Ave

Chimboraza Park, home to a miniature version of the statue of liberty

Lucky Strike Building next to the historic Power Plant At Lucky Strike

Manchester Bridge over the James River


The falls didn't come out well, the pylons of the old bridge did
Manchester Bridge - T Tyler Potterfield Memorial Bridge

Kanawha Plaze and Gateway Plaza (under construction here, opened July 1st 2015)

Virginia State Capitol, built in 1785 housing the nation's oldest legislative body

Old City Hall (completed 1894) and City of Richmond Observation Deck


VCU Dental Care Pediatric Dentistry where the hole is
Richmond Coliseum (closed Feb 2019) and Altria Center For Research and Technology

Featured on Stadium Landings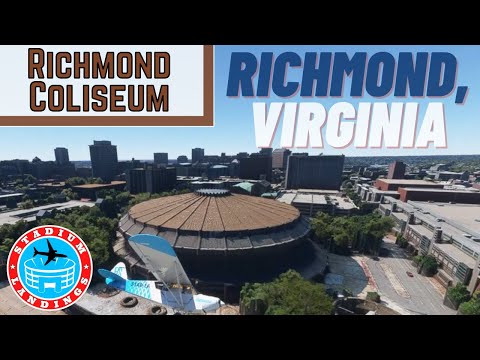 And was home to many concerts as well, for example Van Halen in 2017
White House of the Confederacy surrounded by Virginia Commonwealth University buildings

The John Marshall House, historic home of the 19th-century Supreme Court justice


John Marshall (1755-1835) served as the fourth Chief Justice from 1801 to 1835
Pot a Soupe at Nina F Abady Festival Park

Health and Life Sciences Engineering Building at Virginia Commonwealth University

Cathedral of the Sacred Heart with Altria Theater further back

The Diamond, home to the Double-A Richmond Flying Squirrels & the VCU Rams

Richmond Raceway, hosting the Monster Energy NASCAR Cup Series and NASCAR Xfinity Series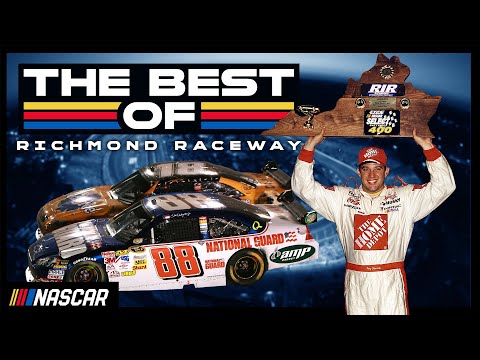 Final stop today at Hanover County Municipal Airport

Next leg heading to Delaware before visiting Washington DC. I reached another milestone yesterday and completed my route in the planning stage. I was planning ahead for a while, almost 230 airports to go but I should be home before the Xbox version launch and next update. Still plenty to see until then, including another 32 PG areas along the way.
Leg 316, Richmond, Virginia via Delaware and District of Columbia to Baltimore, Maryland, USA


DAY07_03.PLN (13.4 KB)
A visit to the capital of the USA, unfortunately no PG data for Washington, DC. I guess because it's a heavily restricted air space; Google also doesn't have PG data there. But it has some great landmarks to look at instead.
07-03 Hanover Co Mun KOFP 5:47 AM
07-03 Toddsbury Farm 25VA 5:54 AM
07-03 Tappahannock-Essex County KXSA 5:59 AM
07-03 Branham Mill Airpark VG29 6:05 AM
07-03 Sanford Field VA23 6:13 AM
07-03 Piney Point MD96 6:17 AM
07-03 Webster NOLF KNUI 6:22 AM
07-03 Chandler 3MD9 6:24 AM
07-03 Tangier I KTGI 6:37 AM
07-03 Midway VG56 6:51 AM
07-03 Taylor 4VA6 6:57 AM
07-03 Wallops Flight Facility KWAL 7:00 AM
07-03 Ocean City Mun KOXB 7:15 AM
07-03 Carey Field 4MD3 7:23 AM
07-03 Warrington Field DE27 7:25 AM
07-03 West Pvt DE21 7:28 AM
07-03 Eagle Crest-Hudson DE25 7:35 AM
07-03 Cape May County KWWD 7:48 AM
07-03 Paramount Air JY04 7:52 AM
07-03 Woodbine Mun KOBI 7:58 AM
07-03 Millville Muni KMIV 8:07 AM
07-03 Dave's Aerodrome 7NJ9 8:13 AM
07-03 Dover Afb KDOV 8:25 AM Dover PG Area 39°9'27"N 75°31'10"W
07-03 Dover International Speedway 39°11'18.02" N75°31'53.27"W 8:41 AM
07-03 Delaware Airpark 33N 8:49 AM
07-03 Taylor Field 0MD1 8:56 AM
07-03 Flying Acres MD70 9:00 AM
07-03 Saxon Farm MD91 9:04 AM
07-03 Kennersley MD23 9:06 AM
07-03 Ashland Landing Farm MD21 9:08 AM
07-03 Bay Bridge W29 9:17 AM Chesapeake Bay Bridge 38°59'25"N 76°22'1"W
07-03 Lee KANP 9:34 AM
07-03 Joint Base Andrews KADW 9:45 AM
07-03 Ronal Reagan Washington National KDCA 9:54 AM
The Pentagon 38°52'16"N 77°3'21"W
Lincoln Memorial 38°53'21"N 77°3'0"W
White House 38°53'52"N 77°2'11"W
Washinton Monument 38°53'22"N 77°2'7"W
United States Capitol 38°52'23"N 77°0'33"W
United States National Arboretum 38°54'37"N 76°58'3"W
07-03 Washington Dulles Intl KIAD 10:29 AM
07-03 Montgomery Co KGAI 10:41 AM
07-03 Baltimore-Washington Intl KBWI 10:52 AM Baltimore PG Area 39°16'55"N 76°36'42"W
Fort McHenry 39°15'47"N 76°34'47"W
07-03 Essex Skypark W48 11:54 AM
Flight time 6:07 37 stops
Hanover County Airport, leaving before sunrise

Hanover County at dawn

Here comes the sun over Aylett

Tappahannock-Essex County Airport

Branham Mill Airpark

Landing at Sanford Field, my plane is a little dot over the field below

Grass strips are so much nicer to land on

Webster NOLF at Beachville, Maryland


This is what those sunglasses are for
Tangier Island where Chesapeake Bay, Tangier Sound and Pocomoke Sound come together

Tangier Island Airport-Tgi

A popular destination for a day out in a Cessna

Midway Airport, Accomack County, no longer exists it seems


A trace of an old strip on Google, nothing on Bing. Nope scratch that, I just checked again and that's a power line corridor on Google. There is no trace of any air strip around. I landed in the field anyway.
Taylor Airport, farm strip


That nice smooth path is actually a dirt trail with tractor ruts. It somehow ended up in the road database and gets drawn as a smooth grass road
Newport Bay, Worcester County and Sinepuxent Bay (left to right)

Ocean City Golf Club and Rum Pointe Seaside Golf Links at Golf Club Shores

Eagle's Landing Golf Course at Ocean City Muni Airport-Oxb

Landing at Eagle Crest-Hudson Airport at Overbrook next to Red Mill Pond

Higbee Beach Wildlife Management Area

Cape May County Airport

Millville Municipal Airport with Thunderbolt Race Track At NJMP, New Jersey Motorsports Park and NJMiniGP (motorcycle driving school)

And rainbows, so many nowadays

Dave's Aerodrome

Dover AFB, Delaware

Arriving in Dover, the capital of Delaware, here at the Dover Division of Motor Vehicles

Dover Legislative Hall: The State Capitol

Old State House (built 1791) and First State Heritage Park's John Bell House, the oldest surviving wooden structure in Dover, believed to be built before 1743


John Bell house is hidden by a tree, Old State House is where my left wing is pointing
Dover Public Library with a garden on the lower roof

Dover International Speedway with Miles the Monster Statue at the entrance, lower left

Good place to land to let the rain pass

It didn't take long, blows over quickly

And off again

Dover Mall, Dover International Speedway visible behind

Delaware Technical Community College - Charles L. Terry Jr. Campus

Taylor Field

Eastern Neck National Wildlife Refuge

Chesapeake Bay Bridge across Chesapeake Bay

Opened 1952 and 1973 (parallel bridge) 7km in length

Another bridge that can't make up its mind, you can't fly under it the 'normal' way

But this works

And up here (but not lower to the road deck)


Daily rainbows added to the daily lightning, what's next
Annapolis, Maryland's capital city, state capitol,on the left, US Navel academy on the right


Kunta Kinte-Alex Haley Memorial in the middle: Kunta Kinte is a character in the 1976 novel Roots, written by Alex Haley (1921-1992) The book was adapted to a mini-series viewed by over 130 million people, raising awareness of black American history.
Annapolis got left out of the PG treatment so on to Washington, DC

Landing at Ronald Reagan Washington National Airport


I've been there a couple times, both times 'randomly' selected for further inspection. Third time I had to be in Washington, DC I drove from home, 9 hour drive but much more relaxing than flying. I took a rural more direct route while testing the sat nav system we were working on, Pennsylvania is beautiful.
The Pentagon, the world's largest office building with about 26,000 people working there

Lincoln Memorial, 16th president of the USA, born 1809, assassinated 1865

Washington Monument, honoring George Washington (1732-1799), the 1st president of the USA


555-foot marble obelisk (constructed 1848-1884) with 2 red glowing eyes at night on all sides
The White House, has been the residence of every U.S. president since John Adams in 1800


The porch lantern was made by Edward F. Caldwell & Co, installed in 1902, cost $500. The chains stop it from twisting in the wind. It was lit by 18 light bulbs before they were replaced by LEDs in 2008.
The US Capitol, built in 1800, destroyed in 1814 (Burning of Washington) restored the 5 years after

The Statue of Freedom on top of the dome (installed 1863)

United States National Arboretum with the Anacostia River behind

National Capitol Columns, twenty-two Corinthian columns, part of the Capitol from 1828 to 1958

Ivy City, Washington, DC

The Washington Hilton (curved building) and the Potomac River ahead

Wolf Trap along Dulles Access Rd

Washington Dulles International Airport

Blockhouse Point Conservation Park & Trails on the Potomac River

Montgomery County Airpark aka Gaithersburg NDB GAI 385

Baltimore-Washington International Airport

Arriving in Baltimore on the Patapsco River

CSX terminal at Curtis Bay and Stonehouse Cove

Fort McHenry, whose War of 1812 victory inspired "The Star-Spangled Banner"

Built in 1798, played a vital role holding off a British Navy attack on Baltimore Harbor in 1814

USS Denobla at BWC Terminals

MECU Pavilion, seasonal harborfront pavilion, music venue

Columbus Center and the USCGC WHEC-37, museum in a WWII-era cutter

Baltimore City Hall

M&T Bank Stadium, Home of the NFL Ravens, so named for a poem by Edgar Ellen Poe

Oriole Park at Camden Yards, home of the MLB's iconic Baltimore Orioles

Baltimore Symphony Orchestra and Joint Force Headquarters Fifth Regiment Armory

Baltimore Museum of Art at Johns Hopkins University

Babb Field at Stromberg Stadium, home of the John's Hopkins Blue Jays

Edgar Allan Poe (1809-1849) House & Museum


Edgar Allan Poe is widely acknowledged as the inventor of the modern detective story and an innovator in the science fiction genre. His most famous poem 'The Raven" first appeared In the New York Mirror of January 29, 1845, which gave him national fame at once.
B&O Railroad Museum featuring nearly 200 locomotives


The Baltimore and Ohio Railroad was the first[common carrier railroad and the oldest railroad in the United States, with its first section opening in 1830. And since 1986 part of Avalon's Hill board game 1830: The Game of Railroads and Robber Barons, which we played through many nights in the late 80s and 90s.
Leaving Baltimore behind with Baltimore Beach Volleyball and Pride of Baltimore memorial below

Dundalk on the The Back River

Final stop today at Essex Skypark, just on the other side of the Back River, Hawk Cove ahead

Next leg to Philadelphia.
Leg 317, Baltimore, Maryland via Pennsylvania to Lakewood, New Jersey, USA


DAY07_04.PLN (10.7 KB)
A lot of PG data in this area, 13.5 GiB chewed through this leg. It's cooking my laptop as well, the function keys are almost burning my fingers, GPU use is 100% throughout. Ambient temperatures are high as well. Forecast for tomorrow is 31c, 40c with humidity.
07-04 Essex Skypark W48 6:17 AM
07-04 Martin State KMTN 6:19 AM
07-04 Fallston W42 6:27 AM
07-04 Forest Hill MD31 6:32 AM
07-04 Links MD88 6:37 AM Sloped runway
07-04 Draco 84PN 6:47 AM Field landing, no airport
07-04 Shoestring Aviation Airfield 0P2 6:51 AM
07-04 Gilbert 73PA 6:57 AM
07-04 Lazy B Ranch 0P8 7:01 AM
07-04 Capital City KCXY 7:12 AM Harrisburg PG Area 40°15'53"N 76°53'6"W
07-04 Millard N76 7:40 AM
07-04 Deck 9D4 7:45 AM
07-04 Hurst 69PA 7:49 AM
07-04 Boyer 28PA 7:53 AM
07-04 Reading Rgnl-Carl A Spaatz Field KRDG 8:01 AM
07-04 Morgantown O03 8:09 AM
07-04 Chester Co Carlson KMQS 8:18 AM
07-04 New Garden N57 8:23 AM
07-04 New Castle KILG 8:31 AM Wilmington PG Area 39°44'51"N 75°32'43"W
07-04 Philadelphia Intl KPHL 9:05 AM Philadelphia PG Area 39°57'8"N 75°9'52"W
Norristown PG Area 40°6'57"N 75°20'36"W
07-04 Wings Field KLOM 9:54 AM
Terrible performance, high memory usage, restart
07-04 Wings Field KLOM 10:03 AM Abington PG Area 40°8'4"N 75°7'41"W
07-04 Willow Grove NAS Jrb KNXX 10:10 AM
07-04 Northeast Philadelphia KPNE 10:18 AM Willingboro PG Area 40°2'52"N 74°53'13"W
07-04 South Jersey Rgnl KVAY 10:35 AM
07-04 Inductotherm 3NJ6 10:42 AM Trenton PG Area 40°13'1"N 74°45'55"W
07-04 Trenton Mercer KTTN 11:10 AM
07-04 Trenton-Robbinsville N87 11:17 AM
07-04 Lakehurst NATF 40°1'33.36" N74°24'27.00"W 11:27 AM
07-04 Ocean County KMJX 11:33 AM Toms River PG Area 39°57'49"N 74°12'1"W
07-04 Lakewood N12 12:00 PM
Flight time 5:34 29 stop
Essex Skypark in the morning

Heading out over Baltimore County

Fallston Airport at Wimbledon, Maryland

Forest Hill Airport-MD31

Draco Airport in Hopewell Township, Pennsylvania, 404 not found

Gilbert Airport in West Manchester Township

BAPS Motor Speedway close to Conewago Creek

Capital City Airport on the Susquehanna River

Steelton, a borough in Dauphin County

Harrisburg, the capital of Pennsylvania on the Susquehanna River

Harrisburg University of Science and Technology left of the train station

Pennsylvania State Capitol Complex, built 1906 (previous one burned to the ground in 1897)

The State Museum of Pennsylvania and the Pennsylvania State Archives

Consolidated Scrap Resources

View downtown over State st, and State Street Bridge aka Soldiers and Sailors Memorial Bridge

Reservoir Park

Where the The National Civil War Museum is located

Hersheypark in Hershey, PA with Welcome to Hershey written in the grass right behind my tail


Hershey's chocolate-themed park, opened in 1907 as a modest green space at first
Millard Airport, South Annville Township, PA

Landing at Boyer Airport at Wernersville Community Corrections Center

Reading Rgnl-Carl A Spaatz Field

Odd glitch at S Twin Valley Rd, Elverson, PA


First time I see a row of spikes, usually it's just one anomaly
They get taller as you get closer, slalom challenge


At Conebella Farm, Chestnut Tree Rd, Elverson, PA
Cardile Mushrooms Inc at New Garden Airport, odd purple roofs


They are purple on Google Aerial view, yet blue on street view (peering between the trees). They are also purple on Bing aerial view, but blue on Bing's Bird's Eye view. Something that trips up auto color correction? Or special Chameleon roofs
Delaware Park Race Track on the way to New Castle Airport

The Delaware Oaks Race 8 Master, yesterday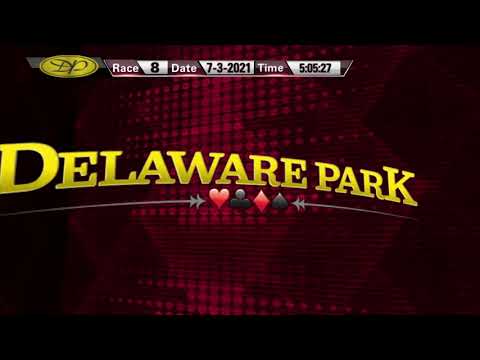 A day late to watch the horses running from the air
Arriving in Wilmington at Daniel S Frawley Stadium on the Christina River

Grace United Methodist Church and The Residences at Mid-Town Park (construction, opened 2018)

Edgemoor Reservoir, Delaware River in the distance

The Reserve at Darley Green (finished now) and Archmere Academy in Claymont

Marcus Hook Industrial Complex

Subaru Park - Philadelphia Union Stadium at Commodore Barry Bridge

Philadelphia International Airport

Off again to explore Philadelphia, Pennsylvania's largest city

Yankee Point on the Schuylkilll River

Heading down town over Good Shepherd Penn Partners

Liberty Place, 58 floors, 945ft and 847ft high

Openened 1990

Convention Center, home of the Philadelphia Flower Show and Philadelphia City Hall

Almost the right time on the clock, about 15 minutes ahead, screenshot saved at 9:41
Mm2no6U.png (1920×1024) (imgur.com)
Different times on different sides revealing the photogrammetry process
Urban canyon flying along 19th St Trolley Station

Independence Hall and Liberty Bell at the Liberty Bell Center right below me


Fitting to visit the Liberty Bell on the 4th of July, although there is no evidence that the bell rang on July 4 or 8, 1776. However The United States Declaration of Independence was approved at Independence Hall on July 4, 1776.
Philadelphia Museum of Art

Known for the Rocky Steps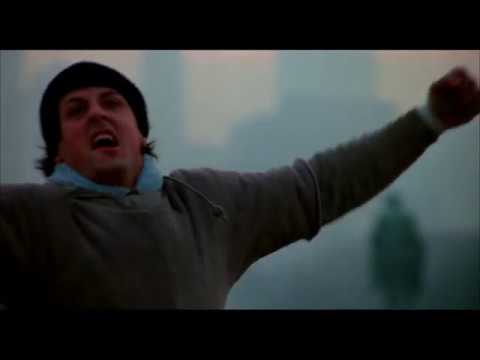 Franlin Field, opened o1895 & rebuilt in 1922 and Penn Museum behind the stadium

School of the Future next to the Schuylkill River

Norristown Yard - Glasgow Inc

Norristown, the county seat of Montgomery County

Roosevelt Field (mall)

Norristown Area High School at Norristown Farm Park

Landing at Wings Field Airport

UPS - Willow Grove

Willow Grove NAS Jrb in Horsham

Northeast Philadelphia Airport

Crossing the Delaware River

Laurel Creek Country Club at Susan Stevens Halbe Preserve on the Rancocas Creek

The Fun Plex along Parkers Creek in Mt Laurel Township

South Jersey Regional Airport

Inductotherm Airport after Rancocas State Park with the South and North Branch Rancocas Creek

Riverside Industrial Complex at Levittown

Seseme Place in Langhorne, Sesame Street-themed amusement park

NJ Transit Morrisville Yard on the way to Trenton, the capital of New Jersey

Lower Trenton Bridge over the Delaware River

New Jersey Department of Agriculture and Helipad at the Department of Labor


No idea why the AI would place buildings (on the helipad) in a PG area, odd
New Jersey State Senate and WWII Memorial (in front of the Senate building)

New Jersey State Museum

Landing at Trenton Mercer Airport

Trenton-Robbinsville Airport

Lakehurst NATF at Lakehurst Naval Air Center, missing from the game but obviously there


Thos divergent lines seem to be launch tracks for radar airplanes
Toms River South High School in Toms River on Toms River

Flag Point at Toms River Country Club

Ocean County College

Bay Head at Point Pleasant Beach and the Metedeconk River

Gull Island in the Manasquan River

Final stop today at Lakewood Airport in Lakewood, New Jersey

To the Big Apple tomorrow. Strangely there is no NY PG Area listed in the game, I guess it's one big area filed under Newark.
Leg 318, Lakewood, New Jersey to Albany, New York, USA


DAY07_05.PLN (6.1 KB)
The slowest leg so far, I took my time looking around New York. Average speed for this leg is only 35 knots, 227nm in 6.5 hours and nearly 15 GiB of data streamed. I could spend a week exploring New York alone, the excellent weather today made it hard to move on. Urban canyon exploring at its finest.
07-05 Lakewood N12 5:36 AM
07-05 Monmouth Executive KBLM 5:40 AM Middletown PG Area 40°23'45"N 74°6'9"W
07-05 Marlboro 2N8 6:06 AM Edison PG Area 40°32'28"N
07-05 Linden KLDJ 6:27 AM
07-05 Newark Liberty Intl KEWR 6:44 AM Newark PG Area 40°44'22"N 74°10'11"W
07-05 Teterboro KTEB 7:07 AM
07-05 Laguardia KLGA 7:20 AM
07-05 Floyd Bennet Field 40°35'46.74"N 73°53'47.92"W 9:25 AM
07-05 Kennedy Intl KJFK * 9:38 AM
07-05 Republic KFRG 10:12 AM Stamford PG Area 41°3'10"N 73°32'22"W
07-05 Stewart Intl KSWF * 10:58 AM
07-05 Kingston-Ulster 20N 11:20 AM
07-05 Deer Run NY74 11:31 AM
07-05 Wayne Delp 33NY 11:35 AM
07-05 South Albany 4B0 11:47 AM
07-05 Albany Intl KALB 12:01 PM
Flight time 6:25 15 stops
Departure from Lakewood at dawn

First stop is only a short hop away, Monmouth Executive Airport

Sunrise over Howell Township

Due Process Stables Golf Course and Colts Neck Stables LLC at Swimming River Reservoir

Red Bank on the Navesink River

Hartshorne Woods Park

Forested park home to WWII-era bunkers

Fort Hancock, lot of historical artillery around right at the entrance to New York

Keansburg Amusement Park on Raritan Bay

Marlboro Airport at Wickatunk Recreation Area

Middlesex College at Thomas A. Edison Park

Edison, New Jersey

Thomas Edison Center at Menlo Park

Rahway River

Linden Airport

Infineum USA

Port Newark

Port Newark Container Terminal

Cape Liberty Cruise Port

Newark Liberty International Airport, opened 1928, the oldest airfield in the USA

Newark, New Jersey

Prudential Center, home of the New Jersey Devils

Flying over Market St

New Jersey Performing Arts Center

Rutgers University - Newark Campus

Red Bull Arena on the Passaic River, home to the New York Red Bulls and NJ/NY Gotham FC

Teterboro Airport close to he Hackensack River

The Hudson river, crossing Manhattan to LaGuardia Airport


Manhattan is derived from from the Munsee Lenape language term manaháhtaan "place for gathering the (wood to make) bows" The Dutch settled on Manhattan in 1626 and called it New Amsterdam. The English took it over in 1664 and named it New York
Central Park with Jacqueline Kennedy Onassis Reservoir


Harlem (below me) originally a Dutch village (1658) was named for the Dutch city of Haarlem
Harlem River, Icahn Stadium and Little Hell Gate Salt Marsh

East River, Rikers Island ahead before La Guardia and Hell Gate Bridge on the right


Named for the once-dangerous channel it bridges, derived from the Dutch word hellegat (hell hole)
I still have a screenshot of Hell Gate Bridge from FSX, dated October 22nd 2006, release version

At about 7 fps while my HW was more up to date than it is currently, amazing progress.
LaGuardia Airport, circa 1939 airport in Queens

Back to Manhattan for a closer look, here over East Harlem

The Metropolitan Museum of Art, featuring a huge collection from all over the world

Heading down 7th Avenue, Columbus Circle on the right

And back to Columbus Circle along 8th Avenue right over Christopher Columbus statue


Museum of Arts and Design behind me in between 8th Ave and Broadway
Heading down 5th Avenue next, Grand Army Plaza at the entrance to Central Park

The Empire State Building, completed 1931


First I heard of it was from Roald Dahl's "James and the giant peach"
The top was intended as a mooring station for Zeppelins, used only once in 35 knot winds

Apparently The Thomas Jefferson still has a rooftop zeppelin mooring mast (never used) Builders of the hotel created a tower for what was believed to be the future of air travel. However too much wind up there.
Flatiron Building, Architect Daniel Burnham's iconic 1902 triangular tower at Madison Square

Washington Square Park, historic Greenwich Village gathering spot

Penn Station, the main intercity railroad station in New York City and the busiest transportation facility of any kind in the Western Hemisphere, with over 600K daily passengers


The station is underneath Madison Square Garden, the round building… Madison Square Garden was named for its location, however Madison Square is at Flatiron Building. Of course Pennsylvania Station isn't in Pennsylvania either. The original station was razed in the early 60s, moved underground and Madison Square Garden build on top.
Penn 1 or One Penn Plaza, completed 1972, 57 floors, 750ft

Times Square, originally Longacre Square until the NY Times hq moved there in 1904

I had plans to land here, better not

Manhattan Bridge and Brooklyn Bridge over the East River

Manhattan Bridge, opened 1909, known for it's ornate Arch and Colonnade at Chinatown


7 lanes of traffic, 4 subway tracks and pedestrian/cycle paths on either side
Brooklyn Bridge, opened 1883, the first fixed crossing of the East River

6 lanes of traffic, walkway in the middle

It used to carry elevated trains until 1944, streetcars until 1950


(Can't land on either, bounding box preventing getting to the deck)
Looking straight down Broadway (which makes a slight left turn at E 10th st)

9-11 Memorial & Museum and the new One World Trade Center, opened 2014

The Battery park and Whitehall Terminal at the tip of Manhattan

The Statue of Liberty, gifted by France in 1885

Edouard de Laboulaye (1811-1883) hoped that by calling attention to the recent achievements of the United States, the French people would be inspired to create their own democracy

The full name of the statue is "Liberty Enlightening the World" referring to the Enlightenment ideals

Fort Jay and Urban Assembly New York Harbor School on Governers Island

Fort Jay is the oldest existing defensive structure on the island, built in 1794


The fort was built on the site of earthworks from 1776, built to defend New York City during the American Revolution
One more view of Manhattan (can spend so much more time here)


Ellis Island on the left with Ellis Island National Museum of Immigration
Brooklyn, New York City's most populous borough, with an estimated 2,648,403 residents in 2020

Coney Island with Maimonides Park, home of the Brooklyn Cyclones

Home to the Cyclone Wooden Roller Coaster in operation since 1926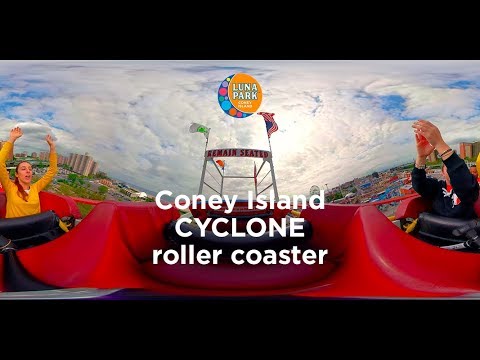 Fun ride, we tried it out back in 1999 when we visited NY for the premiere of Star Wars Episode One. Which wasn't really worth traveling 6,000 km for, however we also saw The Matrix (awesome) and of course New York! Since 2015 I'll always associate Coney Island with Mr. Robot. Epic first season.
Landing at Floyd Bennett Field, no longer in use, became a park in 1974

Rockaway Beach and Cross Bay Veterans Memorial Bridge over Jamaica Bay, heading to JFK

John F Kennedy International Airport

Opened in 1948 as New York International Airport)and was commonly known as Idlewild Airport

Nowadays the busiest international air passenger gateway into North America

Flying over Queens, Meadow Lake, Willow Lake and MTA Jamaica Yard Facility from top to bottom

Corona Park with the Unisphere, Queens Museum and New York State Pavilion

Arthur Ashe Stadium, the largest tennis stadium at Flushing Meadows


The stadium got a (retractable) roof in 2016, not here yet
Citi Field, home of the New York Mets

Belmont Park, annual site of the Belmont Stakes Triple Crown championship

Republic Airport in Farmingdale

Centre Island in Oyster Bay

Caumsett State Historic Park Preserve

Shippan Point in Stamford

Stamford, a Connecticut city on Long Island Sound

North Stamford Reservoir

GlenArbor Golf Club

Amawalk Dam

Cold Spring on the Hudson River

United States Military Academy, founded 1802

Hudson Highlands State Park

Stewart International Airport

Located in Newburgh, New York

Nicely modeled smaller airport

Counts as a bridge to fly under

Port Ewen and Kingston on the Hudson River

Saugerties, Esopus Creek joining the Hudson River

Wayne Delp Airport

CSX Albany at Bethlehem

Turned around to land at South Albany Airport, CSX Car Shop ahead

Albany, the capital of New York

New York State Capitol in between East and West Capitol Park

Amazing building

Last stop today at Albany International Airport

Next leg, Massachusetts and Connecticut while heading back to the coast to explore Long Island.