I try to explain the problem once again, because there still seems to be a lot of confusion. Yes, when you directly look at a bright spot in the scene, there isn't much difference between before and after SU10. The difference is when you look down into a cockpit to fiddle with instruments etc., because the contrast is so extreme on a sunny day:
This is what it looks like with SU10 when you look down into a dark cockpit to do something:
And here is what I used to look with SU9. This is an edit of the above image to approximate what it looked like to make the difference clear.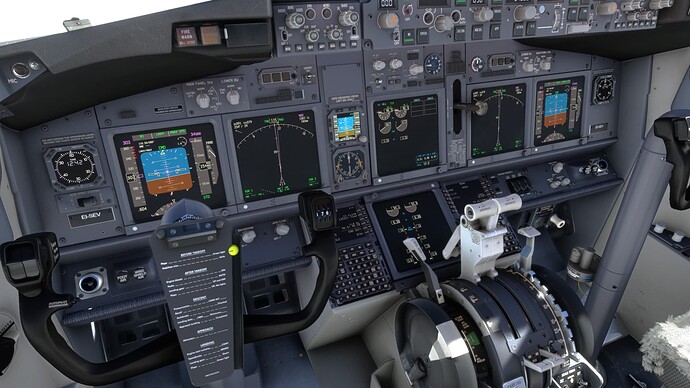 For those who do photography: that's an exposure difference of 1 and a half stops, meaning the cockpit brightness has been reduced to less then half of what it used to be, looking down.
Here is an actual SU9 image for reference: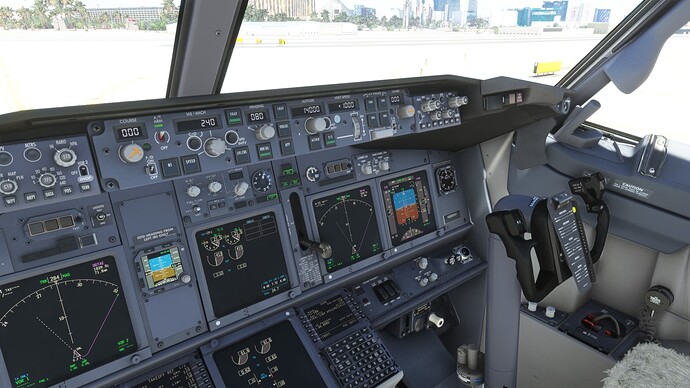 Yes the outside was washed out, when you looked down into the cockpit. But that didn't matter, because you were focusing on the cockpit to do what you wanted to do. But when you looked outside again, the image became darker again, so it looked good.
It's among other things a "quality of life" thing that they took away. It's more cumbersome to operate the instruments in the 737 now. And I'm most definitely not going to mess around with my gamma settings now, when I didn't have to for over two years and in no other game.