!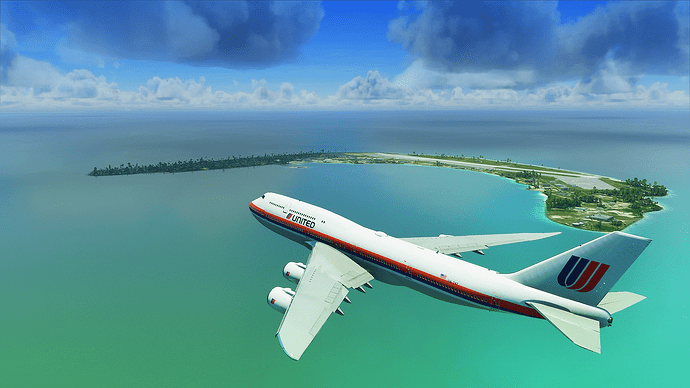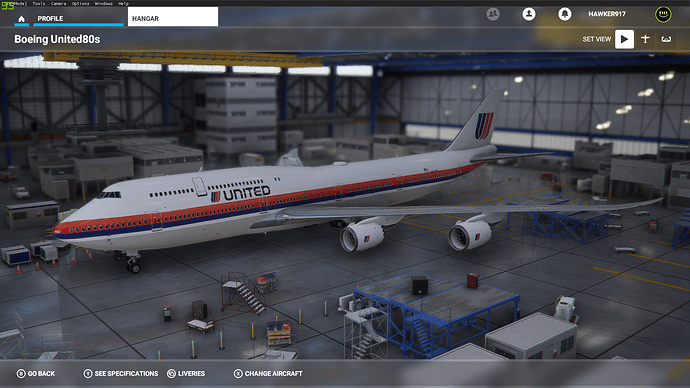 LiveryMegaPack guys - please include this pack in your next release. Thanks.
If you already have my green/yellow 747 you can overwrite those with this pack. I simply added to what was already there. Regarding this United 80's livery, it does have the reversed text on the right side of the fuselage - just another thing that needs fixing. I'm still having a ball with it regardless.
Btw, that's the Kwajalein Atoll I'm flying around in the South Pacific. I mentioned Wake Island (PWAK) yesterday. Well, I had the pleasure of flying into Kwajalein as well on the C-5 Galaxy, and it was incredibly beautiful. I'm going to post a video of it later today. If your a young person who loves aviation, consider the US Air Force. It was a fantastic way to spend many of my younger years and I'm so glad I got to fly. If you have any questions I'd be happy to share my knowledge to help anyone considering signing up.
It was really neat knowing how much history these places have. Wiki is such a great resource.
Read about Kwajalein Atoll on Wiki
Wake Island Airfield on Wiki
Have a great day and more to come! Thanks to everyone subscribing to my YouTube channel - which makes me really happy! C5GalaxyStudios is the name - no spaces - make sure you click on the right link YouTube shows you - if you want to follow what I'm up to in MSFS2020. I'll be posting some tutorials this week on painting.
Note: I've got to see if it's possible to move the tail number up a bit. That will take some digging since it's done automatically by the game.