What was your location at that time? It would help others to replicate.
I was in the Longitude flying from San Diego to Denver.
That's quite a large area.
Perhaps you are descending towards KDEN, so over the mountains to the West?
Some of the regions found so far that suffer low framerates are quite small.
Without an actual route flown its impossible to say, but this might be one of these airports with the known Class B perimeter triangle?
I haven't flown from there in ages, so I'll have a putter around, and fly that route SW, but not the whole thing. That's a long way to go in a single engine piston!
I was in the Citation. I flew the a portion of the same plan in reverse in my Seminole with good rates (30's) yesterday.
Currently flying this route.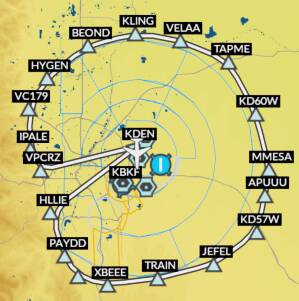 Getting a big drop in frames here, but still flyable.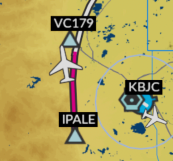 It's recovered a bit here, but still worse than taxiing around KDEN.


Pretty much fully recovered by here, considering the scenery.


The stutters are back:


Gone again:


Frames hit again, but not as bad as to the North, and it only lasted for 10-15 seconds:

Really bad here, just like the NW, but still flyable:

Another stuttery part:

Found it! I'm getting only a few fps here:

And I'm out:


Its them not you if this hasnt happened to you as of yet. Hot gossip is theres a bug patch comming out any min now …we'll see…But I wouldnt start messing with things on your end, until after the bug patch.
I wasn't planning to. I just wanted to map out the perimeter of the KDEN airspace, and I found what I expected. Several areas where you simply get the stuttering, lowered framerates but flyable, and one area to the South West that is identical in behaviour to that at 76T.
That was the direction that @pops528217 was arriving from San Diego.
I was still west of the Rockies heading to Denver when I experienced the crazy low FPS. Will wait for the next patch and try it again.
That may be today. I suspect if you had come in from any other direction than the South West you would have been fine. You would have got some stuttering in the NW, but no appreciable impact from the NE, or SE.
@pops528217 Hopefully the hotfix has corrected this issue for you now. I have not had a chance to re-test the SW approach to KDEN, but 76T is fixed so I see no reason to believe this hasn't been as well.