Greetings,
Figured I would ask the community given I have gotten so much help from everyone in the past! I have done some research on this myself but can't find what I'm doing wrong!
Essentially, I create a flight plan, via simbrief, and fly it no problem in game. I use the FBW A320 developmental version.
My problem is I normally program the FPLAN page on the MCDU all myself. I have learned from tutorials and watching others on how to do it correctly. Inputting way points/SIDS/STARS/Airways.
For some reason when I check the ND screen and scroll through the flight plan to make sure everything looks good right around when the ILS approach begins the green route breaks. It'll make like a half circle ultimately making me have to fly DIR to the next way point when I reach that spot in the flight.
I check and there's no discontinuities in the F PLAN or even manual (making you manually direct the plane to the next way point)
I watch other videos and people program there FPLAN page exaclty like I do but there route is complete and doesn't randomly stop.
Hopefully this makes since. If it doesn't I'll try and grab a screen shot and upload it.
Thanks for any help!
Photos below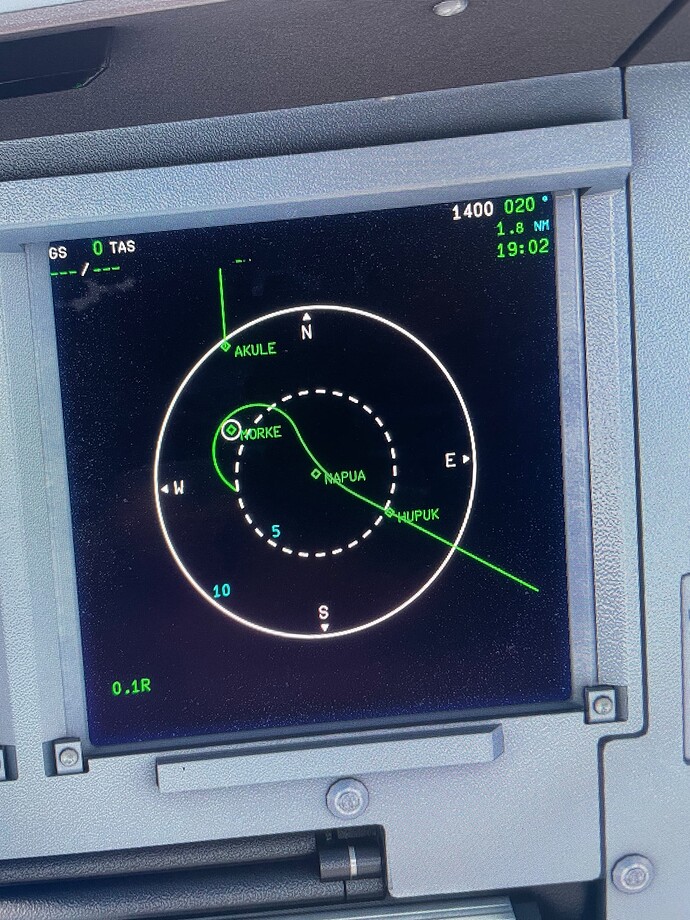 But if I delete the LIH from the FPLAN it then connects everything. I'm just curious to why it's apart of the routing if when it's added after NAPUA it makes the route basically turn around and end as the screen shot shows?