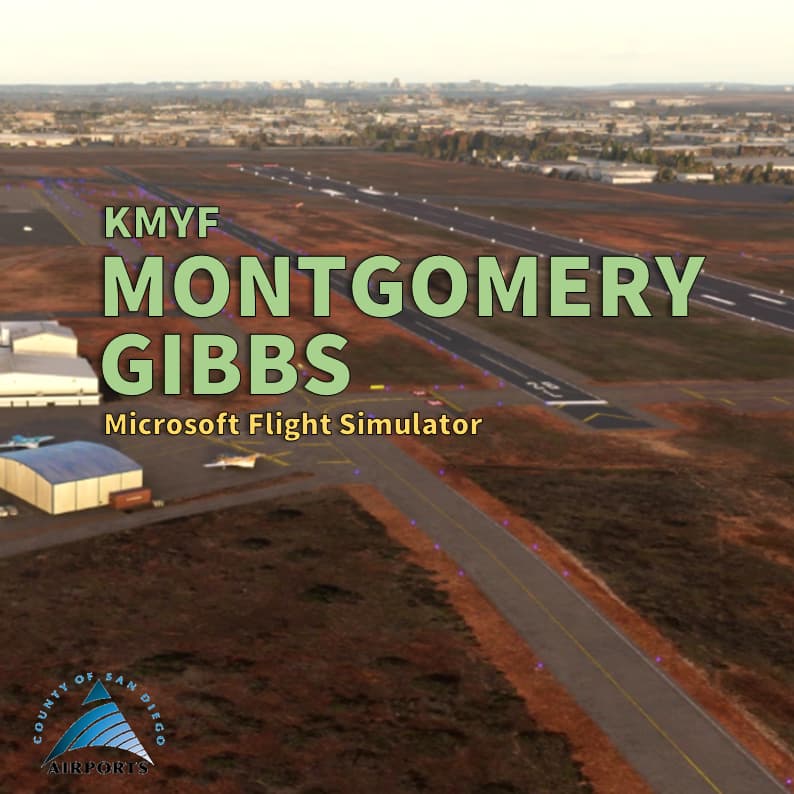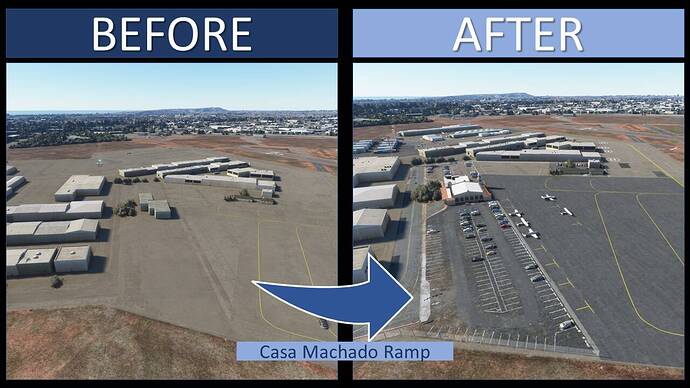 Montgomery-Gibbs Exec (KMYF)
San Diego, California, USA
This is my first airport upgrade for MSFS, 99%* done with the MSFS Scenery Editor and default library objects… KMYF is a public airport six miles north of downtown San Diego. The airport has three runways and lot of ramps and hangars. It's one of the busiest airports in the U.S. for small aircraft and has a number of flying clubs, flight schools, plus business turboprops and jets based there. You also find San Diego Fire Department and the famous King Schools.
Features
New taxiway names. C, A, H, G1, M, E are misplaced or non-existent in the stock MSFS version. They are updated in this scenery and are similar the official airport ground chart (for example via Airnav: AirNav: KMYF - Montgomery-Gibbs Executive Airport)
New taxiway signs : all signs have been reviewed and updated
A single windsock at the right place.
Extra bonus (it wasn't the initial project)
Missing buildings have been added according to the Bing Map photorealistic texture
The underlying apron object covering most of the airport Bing texture is resized and now reveals iconic locations: business area with FSDO and Marv's Golden, Casa Machado, west side of airport (to be continued), Gibbs FBO and more to come if you enjoy this first step.
If you want a taste of Montgomery (KMYF) in real, you can check my Youtube channel with a lot of Farwest flying trip videos but also this great FAA Runway Safety episode.
The scenery is available for free at : San Diego Montgomery - Gibbs Exec Airport (KMYF) taxiway fix and many more » Microsoft Flight Simulator
Comments are welcome!
** The initial .xml project file has been generated with ADE Build#12 for MSFS.*