Hi!
After I released MSFS Community Downloader, a lot of folks asked me if I could support flightsim.to and other addons websites.
Unfortunately, this wasn't possible due to the lack of API and other limitations, but I had one idea to provide nevertheless a tool to automate the addons download and installation process.
And that's how WindSailor was born: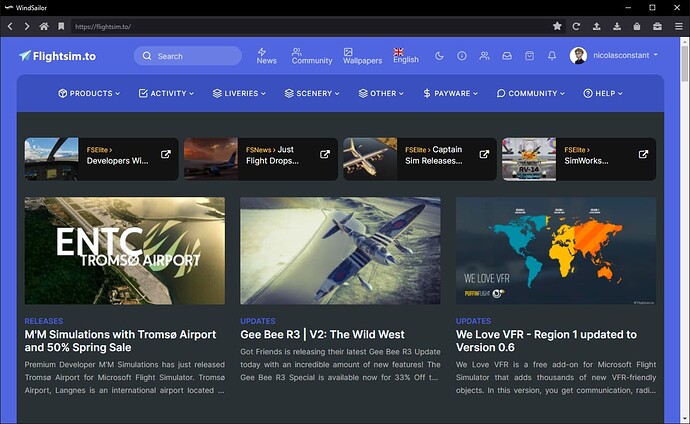 (image for illustration purposes, I'm not affiliated in any way with flightsim.to or other addon websites)
Basically, it's a web-browser that will automatically:
Download an addon
Unzip it
Clean the previous version of it
And Install it
It's also compatible with MSFS Addons linker if you are a user of it, just check the proper option on the first launch.
You can download WindSailor here.
And if you find some bugs or want to talk about some functionalities that would be nice to have, feel free to share it here or on Discord.