Just tested it and it looks pretty good to me. My FPS are way down (20fps on a 3600XT and RTX 2080 with 16GB RAM), but that was expected. It's very GPU heavy so I have room to tweak since usually I'm CPU-bound.
What bothers me the most is the winter look. MSFS rendering aside but look at this… For an airport that is quite regularly covered in snow, this look ist simply unacceptable for me (weather preset "Snow").
Will have to contact support to see what they say. I'm not surprised there are no screenshots with snow on their pages, just a statement that it uses MSFS snow system.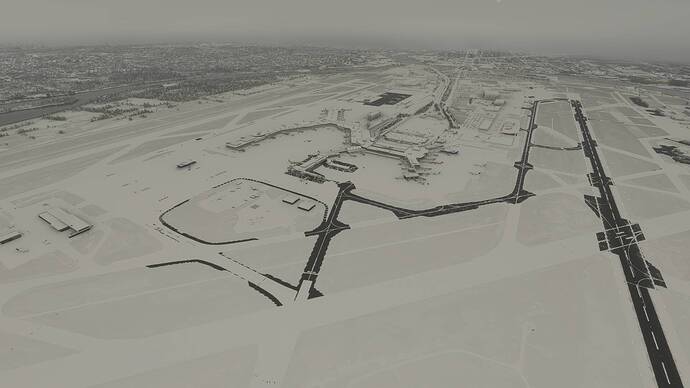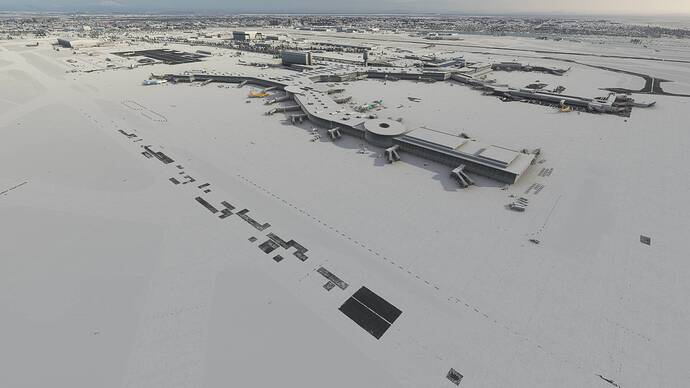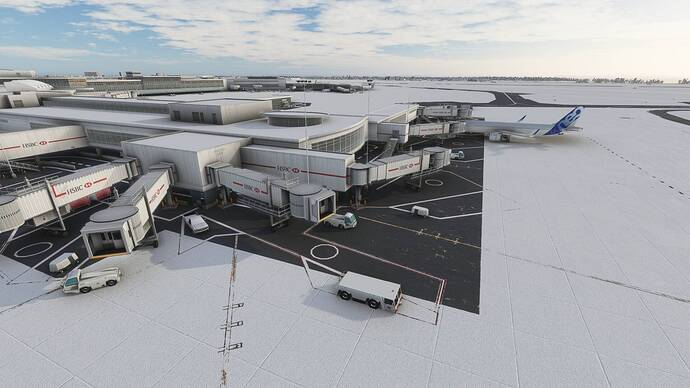 Everywhere where they put darker tarmac, it is visible, but not in a good way…
Edit: Just received a response from FSimStudios (their support is really quick).
So basically they say that MSFS applies less snow on darker surfaces and thus they have little to no influence on how it looks. Asobo seems to be aware of it and they pointed me to this thread:
Well we have to accept that state. While I knew that MSFS default snow handling is a bit weird, I assumed that addon scenery handled that in a nicer way (it's my first paid airport addon).