Lovely… pop into Utah too! Im guessing you're low level VFR. Any LOD isues?
No…not at all ,enjoying seeing the world so much with MSFS…amazing experience, the technology paradigm delivering this sim is an exceptional technical achievement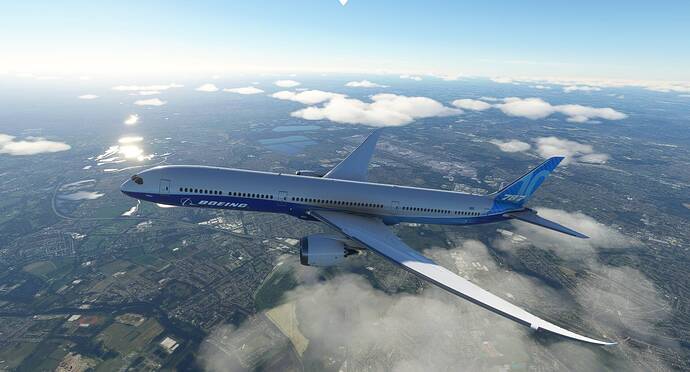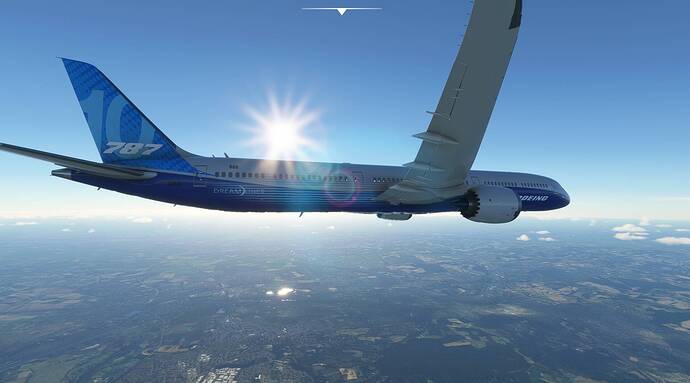 No LOD issues there, but it is flat as the fens in England :-). I wonder if LOD popping is affected by location and number of users flying there. I was in Alaska doing a tour in A32NX. Anybody else flying in Alaska, at altitude FL60?
No CTDs here after Hot Fix 2.
Valid point…its a combination of variables I think server side and internet pipe plus the reconfiguration of SU5 to optimize performance
After I removed
Airport Regional Environment X Europe
Global AI ship traffic V1
an A320NX Easyjet livery
I have no CTDs any more.
I met a chap in St Lucia who was on holiday there at the same time as me. He was from Colorado and took great exception to my asking him where in the USA is that located?
He had no idea where Yorkshire is so that made us even.
We spent the next 12 days drinking beer and rubbishing the French!
this…so simple and elegant
Splendid

People should visit. Both.
Click bait? Huh? Click bait is where you write content to deiberately entice people to click on a link. There aren't any links in here. Just people having a discussion. Admittedly I'm in the minority with my opinion here, but I am allowed to have an opinion as long as I'm polite and respectful, and open to other peoples comments. And other people the other way. Thats the only way we can grow as a flight sim community, and, dare I say it, global community.
Exactly and that's why I wrote it.
The link you have to click is your topic. And the topic's title is the bait because it suggests another guy who is "threatening" to quit MSFS which would attract curious souls (like me). And in my eyes your topic was deliberately vague in order to attempt drawing out a "haters" vs "fanboys" slugfest.
Maybe I'm wrong, maybe I'm not. But that's the way it comes across to me. And since you reacted aggressively towards my comment, there's little to dissuade me from that opinion
You didn't provide ANY amount of substance to your topic yourself, so I cannot take it seriously. If you really had wanted to just gauge the mood of the people you could have written something like:
"Hey guys. After all the trouble we've been having with MSFS after SU5, are any of you seriously done with MSFS or how do you feel. Just want to gauge the mood around here, because there so much going on. Thanks for your opinion."
That would have been a serious topic. => yours is clickbait to me. Just my opinion. If it was meant differently, I'm sorry I misunderstood.
Not even a little bit. We have taken a step forward. Now my CPU isnt pegged on one core and my GPU is working hard. I do believe that Ultra as was seen by high end users will be back and there will be the option to utilize more RAM with a slider or other and get rid of the culling
Yeah I fell for it too Archer374. Well said!
This is my first topic in this forum. I'm with you now.I didnt realise that everything had to go in the initial content (I'm used to giving title then content on most online systems). Hence why first comment is me expanding on my own post! Im sorry if that seemed duplicit. That wasn't the intention. But I feel i have been reasonable in my discussion and outlining the issue for me. The tone could have been different but I'm very angry about what Asobo have done here, so Im going to write in that tone. Im sorry that you didnt like that. I presume sim update 5 was ok for you. No awful LODs? Happy flying? In which case good. And I genuinely mean that. I wish that was my experience for my type of flying, and also for the other people who are in the same situation and with whom I wanted to connect.
I am flying far less since SU5 as I only fly in VR and find the culling/popping very immersion breaking in VFR. I am doing a bit of IFR but that has its own issues in VR (AA issues and blurriness).
Thankfully the culling should be fixed in next update so would rather just wait till then and enjoy the rest of my exploring with it looking good again
Well, I guess I'm in it for the long haul as I started with XP11 about 8 months before the launch of this product and put off investing more into their sim. I switched over totally to MSFS and for the past year, even with and all the updates and setbacks I have been able to manage but it has been nothing but a tweak fest!
At the moment I'm mostly enjoying if for my purposes and just waiting to see what happens with the next update. I was able to go from a 2k shaky setup to a 4k Ultra smooth setup with no stutters, CTD's, etc. after SU5. But the terrain morphing is still so annoying and ruining what at once was and is still at times a very immersive experience. I did try the mid 90's Flight simulator back in the day but gave up on it until a friend turned me on to the current products available now. It is truly amazing…when it actually works as originally expected!
I'm really enjoying it. I haven't yet explored the full extent of the Sim, so I'm likely missing broken aspects that are annoying people. But for me (with Xbox HOTAS and pedals) it's super.
SU5 is absolutely atrocious. I've flown 4-5 times in the last 6 weeks. Used to fly daily. Of the 4-5 times I've flown it crashes 90% of the time.
But hey, "it's fine!" Just ask everyone here.
this is really weird situation with crashes. I use MSFS daily and i didn't have so far any crash.
And if i had it was from 3rd party stuff or windows/graphic driver issue or some overclocking experiment that i made on 11900K