After SUX the sim seems to lose 30+fps every so often, roughly two minutes. I think it's when its trying to load the scenery in. I've had every setting on the lowest apart from TAA and at 1080p. I've tried to do a process of elimination but can't find the culprit.
I do have an old (considered old now) PC.
CPU - AMD Ryzen Threadripper 1900x 8-Core.
RAM - 32
GPU - AMD R9 Fury X
Settings: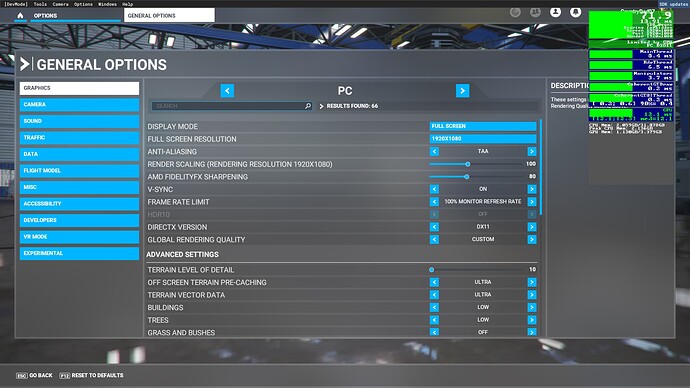 TrackIR5+FSRealistic+FSATCChatter are running in the background. Still happens when their off.
If anyone's got an insight or needs more info. Please ask. Cheers.