[GATE-34] WEEKLY EVENT
---
Greek Island Hopping
EVENT START TIME: 1530z
ESTIMATED EVENT LENGTH: 2h 30m
EVENT DATE: 06/03/21 (Wednesday)
EVENT WEATHER: Live (VFR permitting)
EVENT SET TIME Live
EVENT DESCRIPTION:
Join us on an exciting Island hopping adventure as we travel around the wonderful sunny Aegean Sea. Take a look at the stunning islands and join us for this fun filled adventure.
Remember, if you can't join us for the whole thing, just come along for as long as you like, we won't be offended :)
EVENT INSTRUCTIONS:
- select SOUTH EAST ASIA server
- Load up the flight plan by using the world map > load.
- Load in to the first airport in the flight plan.
- join FS2020 Channel on discord (no mic required, but preferred).

AIRCRAFT TYPE:
Any aircraft that can maintain at least 130 knots.
---
EVENT ROUTE
STARTING AIRPORT: LGAV
VIAS: LGSO, LGMK, LGNX, LGPA, LGSR, LGPL, LGLE, LGKY, LGKO
FINISHING AIRPORT: LGRP
---
FLIGHT ROUTE: Attached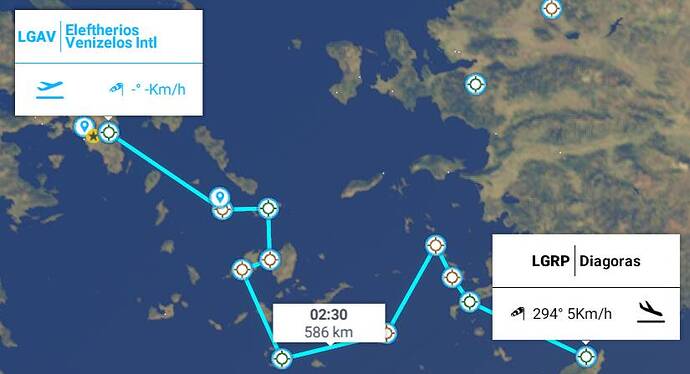 FLIGHTPLAN: 6-03-21-EVENTFLIGHTPLAN.PLN (4.9 KB)
JOIN OUR DISCORD HERE