Thank you using the Bug section, using templates provided will greatly help the team reproducing the issue and ease the process of fixing it.
Are you using Developer Mode or made changes in it?
No
Brief description of the issue:
With the automatics in as normal, since yesterdays beta the autothrottle is not controlling the speed properly. I'm seeing the same N1 indications I'd normally see on approach (two separate lines forming an arc with 3 curved lines in the middle) in all other phases of flight. When level in the cruise the the thrust is not adjusting as it should meaning the aircraft just keeps accelerating into the overspeed warning.
Looking at the last image it appears that whatever the commanded thrust is, for some reason the aircraft is producing significantly more
Provide Screenshot(s)/video(s) of the issue encountered:
Authothrust Engaged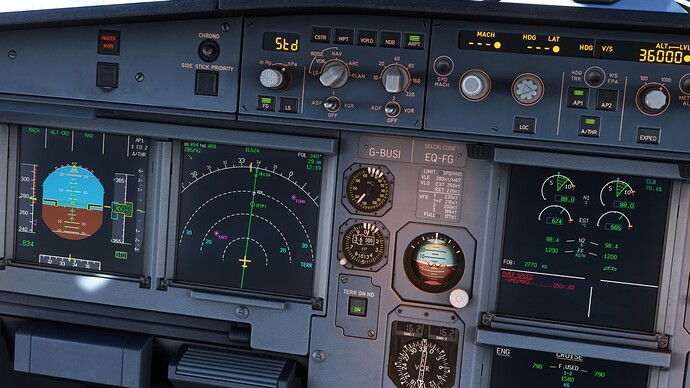 Autothrust Disengaged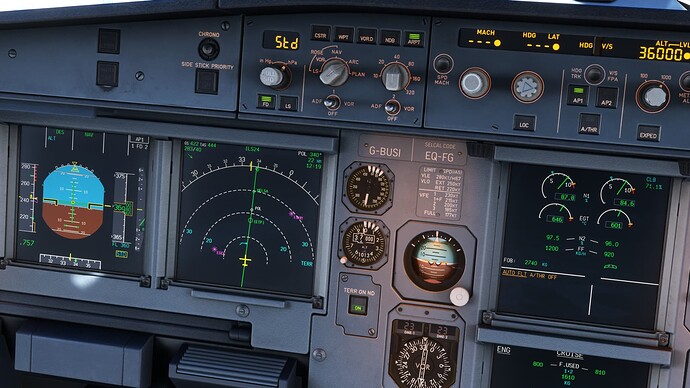 Detailed steps to reproduce the issue encountered:
Fly the Fenix Airbus in the latest beta
PC specs and/or peripheral set up if relevant:
---
For anyone who wants to contribute on this issue, Click on the button below to use this template:
Do you have the same issue if you follow the OP's steps to reproduce it?
Provide extra information to complete the original description of the issue:
If relevant, provide additional screenshots/video: