Although I can't prove, I do believe you are wrong. For example, the amount of data required to store, stream and display the Bing Map scenery is orders of magnitude greater than the weather data. While we need thousands of RGB and elevation data per each square meter (to say the least), weather data requires not much than one point of wind, temperature, pressure (maybe humidity) per square kilometer (or less, depending on the quality of the source data). This data may be stratified throughout an altitude interval.
Also, storage of historical meteorological data is fundamental for any weather service. That's the point of automated weather stations. Weather models depend on the current and past measurements. So the data not only exists, I'm pretty sure it spans decades.
Just to ilustrate this, as a hobby, I made a meteorological station on my porch with a Raspberry Pi single board computer and has been collecting data points every minute for roughtly three months. The database it populated since measures 2.0MB (one and a half HD floppy disks, if you ever saw one of those). Below are snapshots of the last 24h and since the beginning of recording.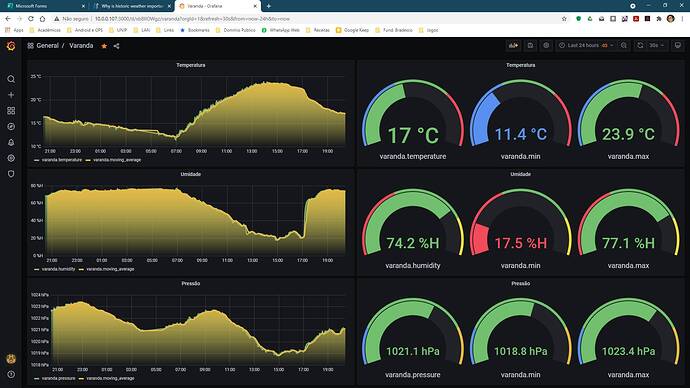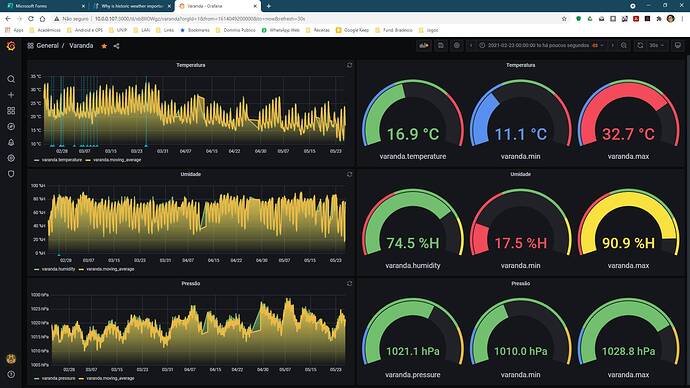 The measurements are temperature, humidity and pressure.