So, new update just dropped. How's it performing for you?
Wooooow. Major performance boost for me!!!
Was averaging 45-50 fps on previous build with Fenix A320.
Now averaging 60-63 fps. Also, smooth as butter.
Thank you Asobo!!
Please don't touch whatever was fixed! Lol
Very well.
4K, Ultra
Scaling = 100
DX12, TAA
T LoD = 3
O LoD = 10
I did some tests in my usual scenarios. My PC has never performed so well before.
Is DX12 working well for you? Like how it was on first build? Haven't tested yet on my side.
Agreed. DX11 definitely better than EVER!
I've pushed my TLOD to 200 with Fenix A320 and still averaging 55-58 fps and most importantly SMOOTH!!.
Man this is great!
Fantastic! It may be better the first SU10 Beta! Really good performance even with LOD at 400. Now I am GPU limited which is great!
Ahh, this is great. Glad to see others seeing the same improvements!!
Holy #$@!!! This is so smooth. I'm happy.
I'm on a run from MMVR to SAEZ in the F22. Should give me around 3 hours to test this. So far, WOW. I'm not sure what switches they flipped, but this nailed it.
Yeeep, man I sure hope they don't touch it again LOL!!
DX11 never been this good before!!!
It's like a dream! Please don't wake me up! This is the best performance I have had ever in this Sim. Don't change anything Asobo!
The only thing I want them to do now is to make sure AI system works (AIG, and others) and also improve the weather: Cloud turbulence, better haze (fog vs. dust/smog) layer, air turbidity (humidity related, etc.).
Cheers to a great improvement in performance! Asobo don't take this away from us Please
Don't jinx this. Lol. I still don't believe what I'm seeing.
The update today is for dx11 and PC only.
This Topic Title and Tags does not specify DX11 only or PC only.
Just tested both DX 11 and DX12 at EGLL, 1440p Ultra preset. Significant gains in both DX11 and DX12! In DX12 I went from 58fps to 88fps! Incredible.
Ryzen 5800X3D
Radeon 6800XT
DX11 latest beta: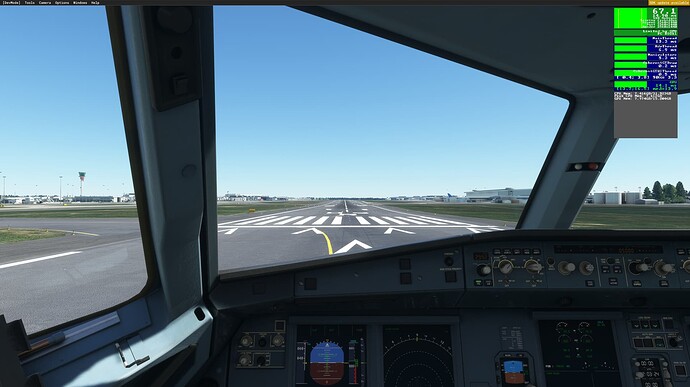 DX12 latest beta:
DX12 previous.14 beta: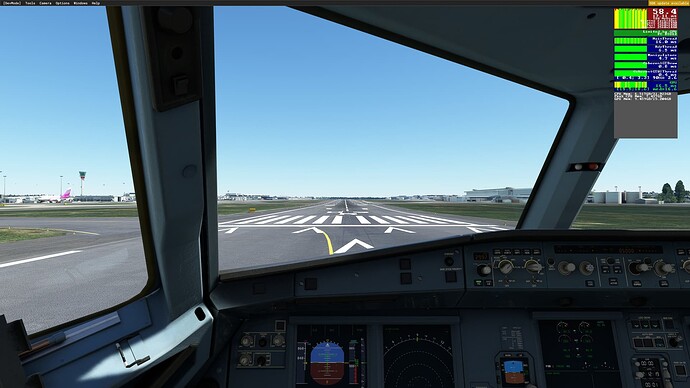 Looks like they broke something DX12 with this update then. You got grass on your runway.
Edit: Looking closer, perhaps the overlaid asphalt is not being rendered.
Yeah, just noticed that. Will retest to see what's going on. Only had a few minutes on the latest beta so far. Fingers crossed.
Hmm, DX12 is still bad for me on TAA.