Good evening forum,
I am struggling to read the wind direction when say looking at Skyvector. I understand the barbs for speeds, and the direction from top and bottom of the symbol.
Where i struggle is actually figure out the direction (degrees) just from looking at it.
Any tips / tricks / suggestions?
Thanks in advance!
Skyvector: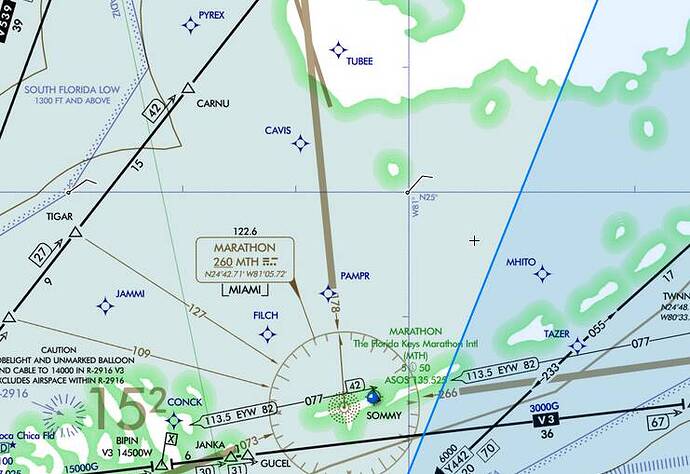 Simbrief: